This post may contain affiliate links which won't change your price but will share some commission.
I know it sounds crazy! But, Garlic Lemonade is an excellent beverage to support you when a cold or flu is coming on. Read on for details.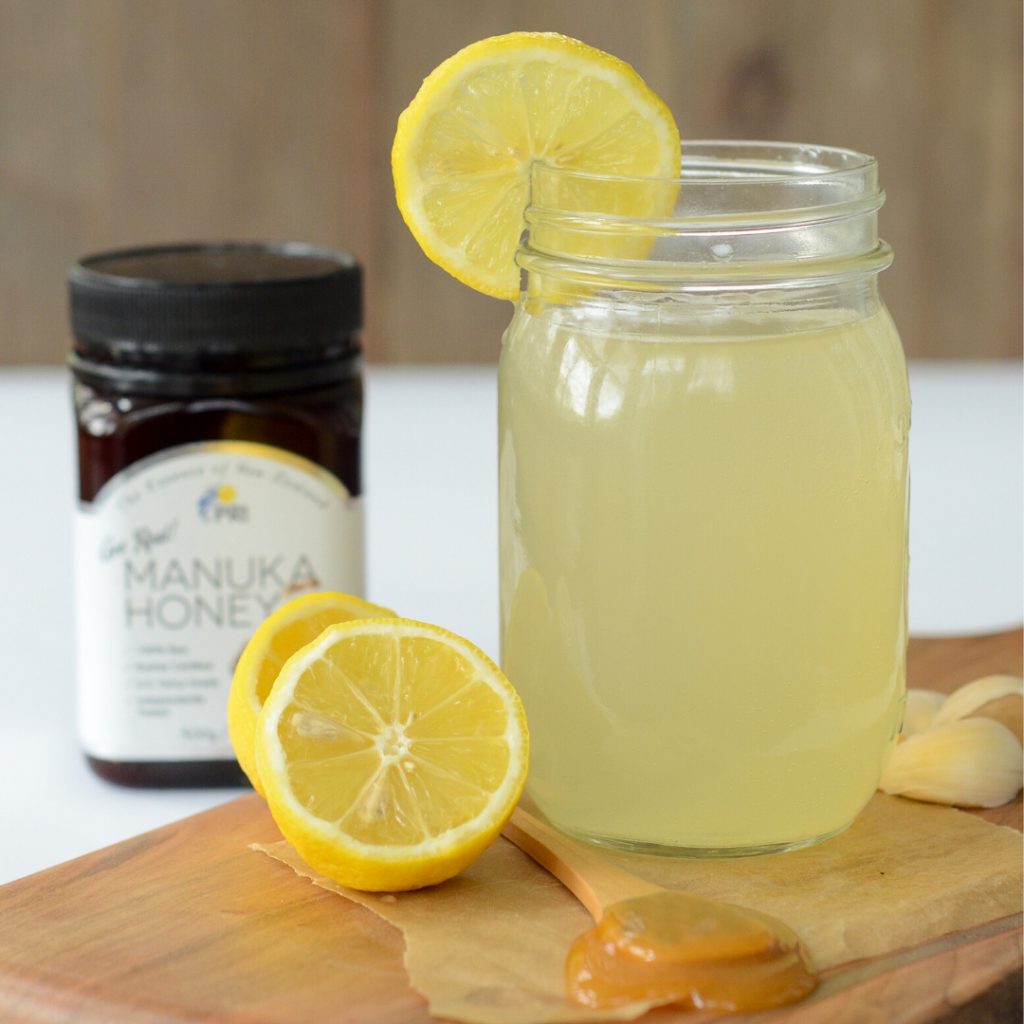 I first learned about Garlic Lemonade during a workshop with a naturopath and herbalist 16 years ago (although I believe the original recipe is credited to Aviva Romm). It was one of the first "adventurous" home remedy drinks I ever tried and it's become a staple for me whenever I feel a cold coming on (as well as during the cold itself).
Garlic is an excellent option to support immunity and fight viral and bacterial infections.
Manuka honey is another superstar ingredient with its antibacterial and antibiotic qualities.
This beverage tastes great served warm, just be sure to remember it's best to keep the temperature under 150F in order to preserve the beneficial properties of Manuka honey. Optimal temp. for maintaining benefits is below 135F.
Here's how to make it:
Ingredients
2-3 garlic cloves, minced
1 lemon, juiced
1-2 tsp. Manuka honey
1 quart boiling water
Directions
Place minced garlic in a quart-sized jar. Pour boiling water over the top.
Cover and let steep for 20 minutes.
Strain out the garlic and pour the liquid into a clean jar. Add lemon and stir to blend.
Add honey to taste and stir once more until well blended.
Drink throughout the day, as needed.
You could also add fresh ginger to the first step for even more kick!
Save this recipe for next time you feel a cold coming on. I think you'll find it a great addition to your wellness arsenal.