This post may contain affiliate links which won't change your price but will share some commission.
Table of Contents

[Hide]

[Show]
This soothing salve helps ease the sting and itch of bug bites and promotes healing. The rockstar ingredient in this salve is plantain. Plantain is often disdained as a weed, but is truly the perfect match for stings, bites, rashes, and all manner of skin irritations. WE also incorporate lavender and chickweed to make this salve extra nourishing to itchy, irritated skin.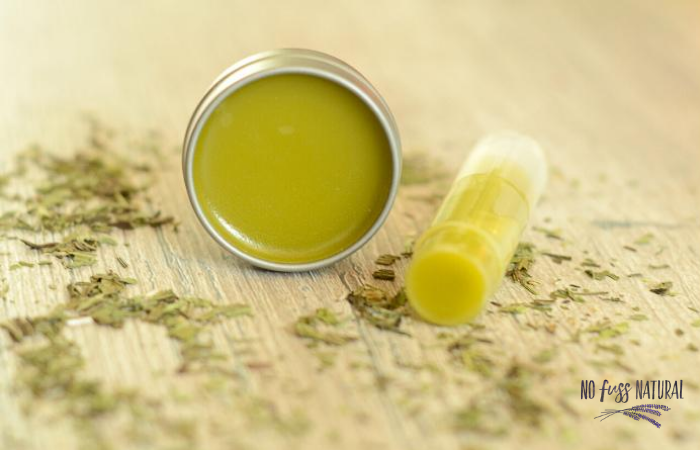 This homemade, herbal salve is great addition to your all-natural medicine cabinet, and perfect to pack on outings such as hikes or a day at the park.
Herbs for Bug Bites
Before I share the recipe, let's take a quick look at the ingredients and why each one is included. You'll notice this salve has a strong base of herbs and each was carefully selected for its skin soothing properties. These are what I consider the best herbs for bug bites. The only herb I have left out that is usually included in my skin-soothing recipes is calendula. It could be added as well or substitute the chickweed for calendula if you don't have chickweed available.
Plantain: my favorite herb for bug bites, plantain helps to soothe stings and calm irritation. Learn more about how to use plantain here.
Lavender: is soothing to inflamed skin and encourages healing.
Chickweed: helps reduce inflammation. Chickweed's cooling nature is soothing to skin that is irritated by bug bites.
Other Ingredients
Beeswax: thickens and solidifies the salve. Use more for a firmer salve and less for a softer one. I prefer to use beeswax pastilles because they are extremely easy to weight and measure.
Avocado Oil: I chose avocado oil because it absorbs so easily unto the skin, not to mention the fact that it is readily available. However, it is perfectly acceptable to use another carrier oil in its place. Sunflower oil, olive oil, or sweet almond oil would work in this recipe.
Essential Oils: tea tree (or manuka), lavender, and helichrysum together to create a blend that is soothing to the skin and promotes healing. These are optional, but do give the salve a boost.
Bug Bite Salve Recipe
Follow these simple steps to create an effective, herbal salve to soothe bug bites, calm inflammation, and restore skin.
Ingredients
½ cup (4oz/120ml) avocado oil (olive or sunflower oil work well too)
2-3 Tbsp (.7oz/14g) beeswax (see notes)
2 Tbsp (.25 oz/7g) dried plantain leaves
1 Tbsp (.08oz/2.25g) dried lavender buds
1 Tbsp (.037oz/1g) dried chickweed or calendula petals
Optional additions:
If you would like to further boost this bug bite relief salve, add:
3 drops tea tree essential oil or Manuka essential oil
3 drops lavender essential oil
3 drops Helichrysum essential
You'll also need:
Small tins or lip balm tubes
Double boiler or makeshift double boiler
Cheesecloth
Fine mesh strainer
Medium bowl
Note: If you want to add this salve to a small tins or a large glass jar, use 2 Tbsp of beeswax for a soft salve-like consistency. If you prefer to pour this into lip balm tubes, you will need 3 Tbsp of beeswax to ensure the mixture is firm enough.
If making in lip balm tubes, this will make 10 or so (depending on their size). If you don't need that many, only make half the recipe.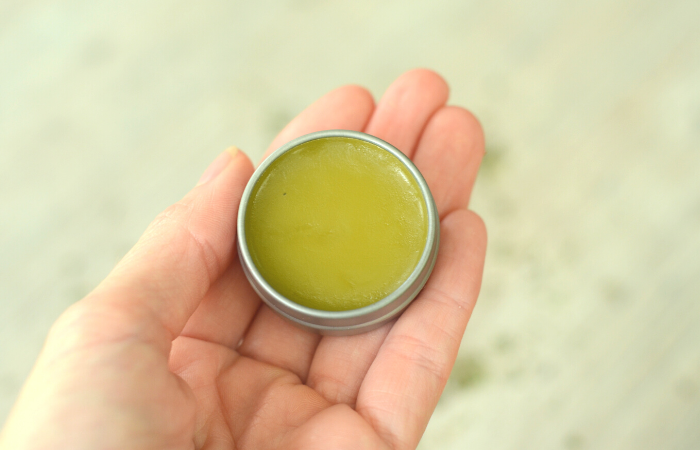 Instructions
Before beginning, you will need to infuse the oil with herbs. If you are planning ahead, infuse via the cold-infusion method.
To infuse via the cold-infusion method place herbs and oil in a jar and close with lid. Gently shake the jar to ensure the herbs and oil and well combined. Let sit in a cool, dark place for at least 4 weeks.
If you need the salve in a hurry, use the hot infusion method.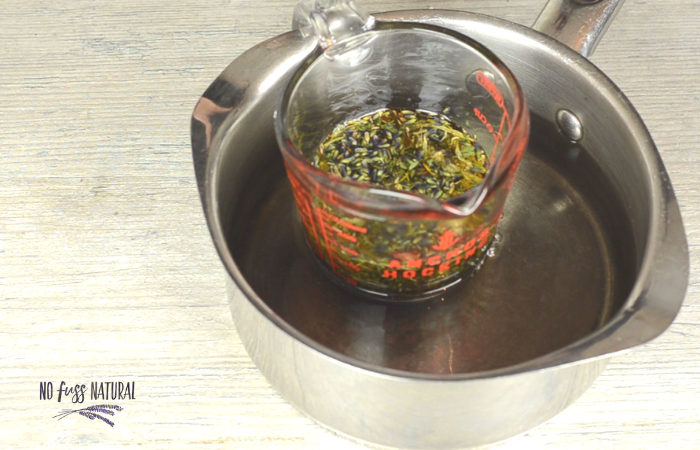 To infuse the herbs into the oil via the hot infusion method, place herbs and oil in a heatproof jar and set in a pot filled with an inch or two of water. Warm over low heat for 3-4 hours. Stay close by in case water in base need refilling.
Once infused sufficiently, set jar aside in a safe place to cool.
Strain out the herbs.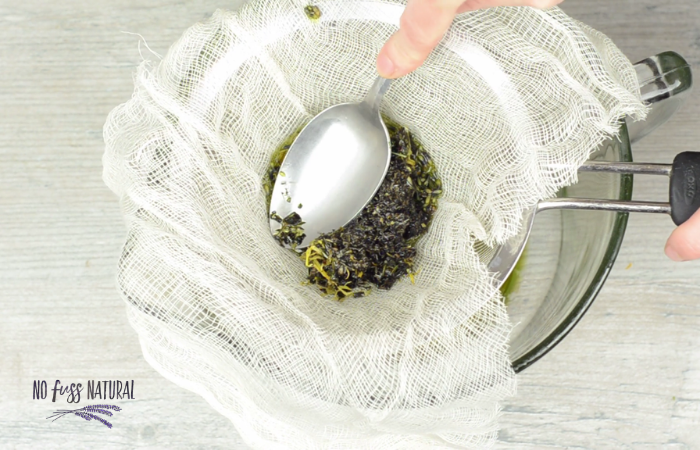 Click here to read more about infusing herbs.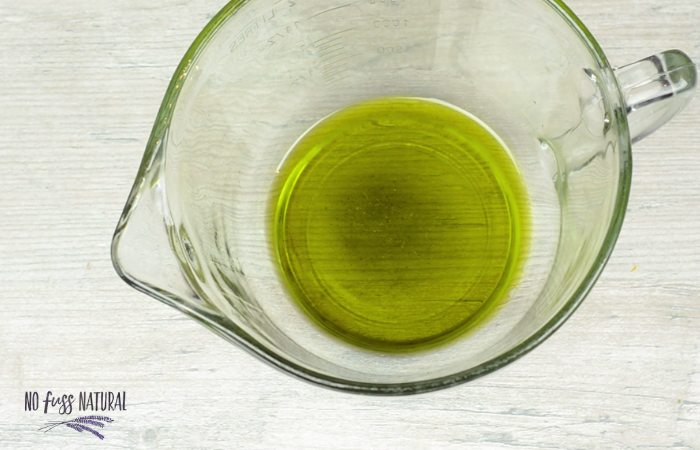 Warm over low heat for two hours. You will need to do this when you can be close by in case the water in the pot evaporates.
Place infused oil and beeswax in the top of a double boiler or makeshift double boiler, warm over low-medium heat until beeswax melts.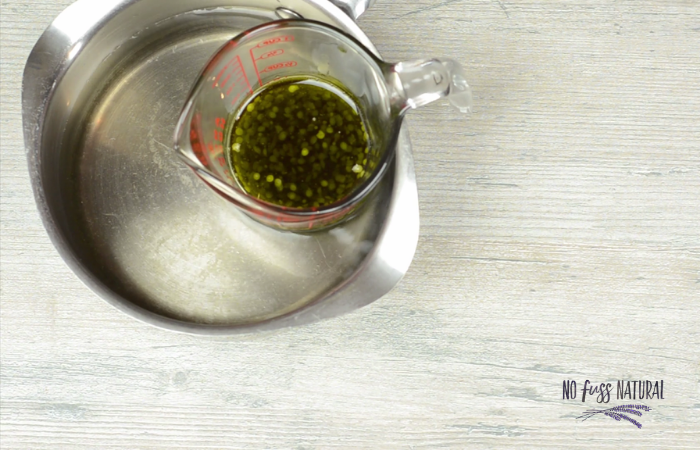 Remove from heat and let cool briefly. Add essential oils if using. Stir to combine.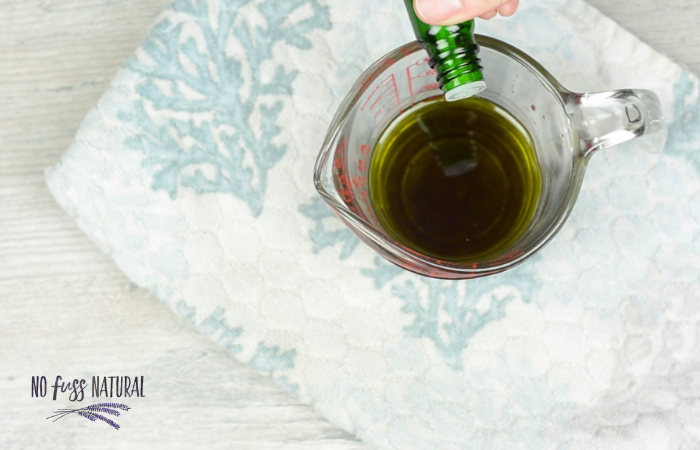 Pour into tins or lip balm tubes and allow to cool.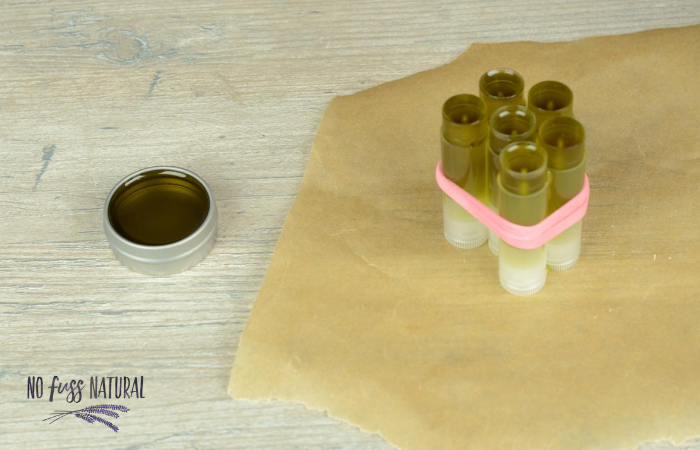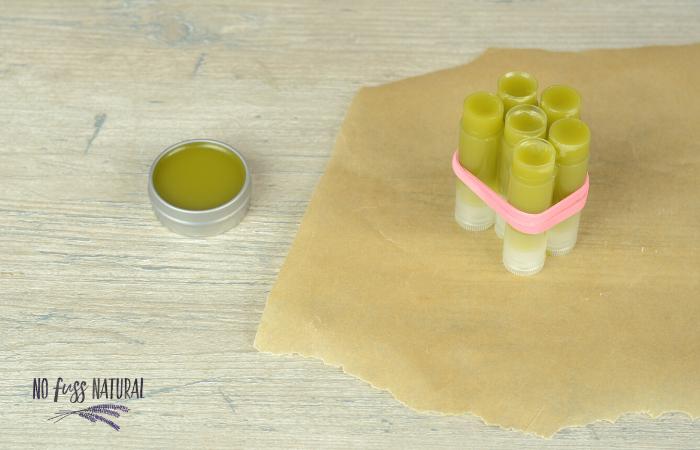 Apply to bites as needed.