This post may contain affiliate links which won't change your price but will share some commission.
Hydrosols, also known as flower water, have many uses in home remedies and natural skincare. In this article we discuss what they are, how they are made, the best hydrosols for home remedies and natural skincare, and how to use them.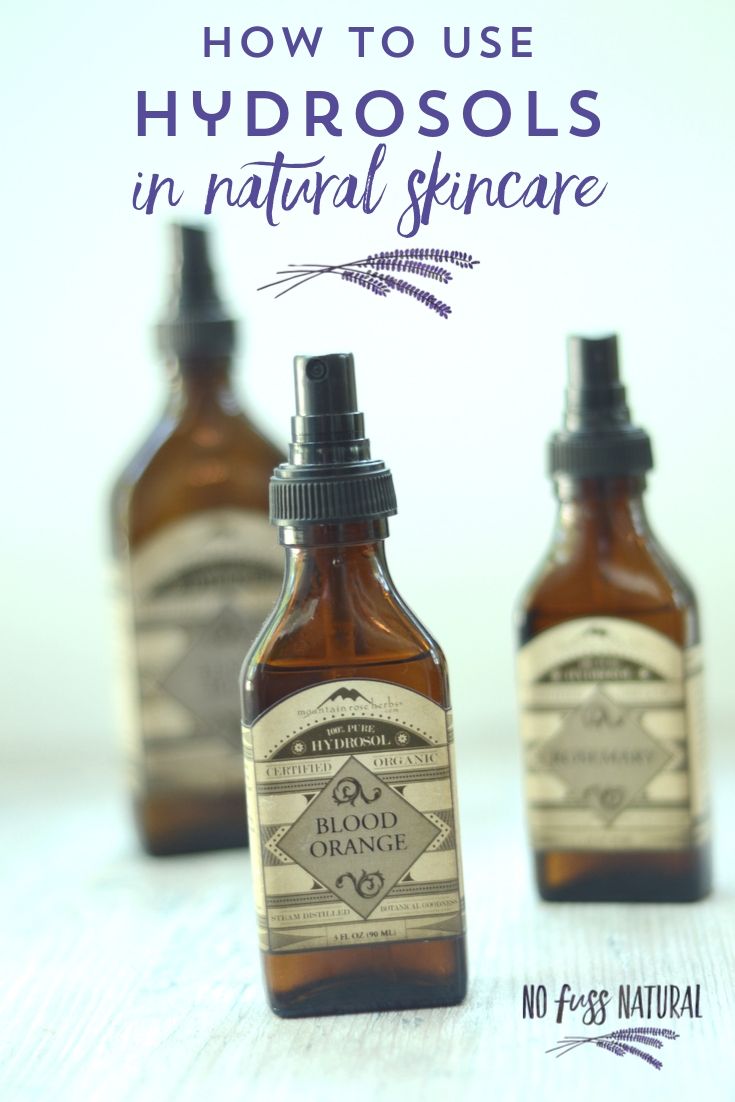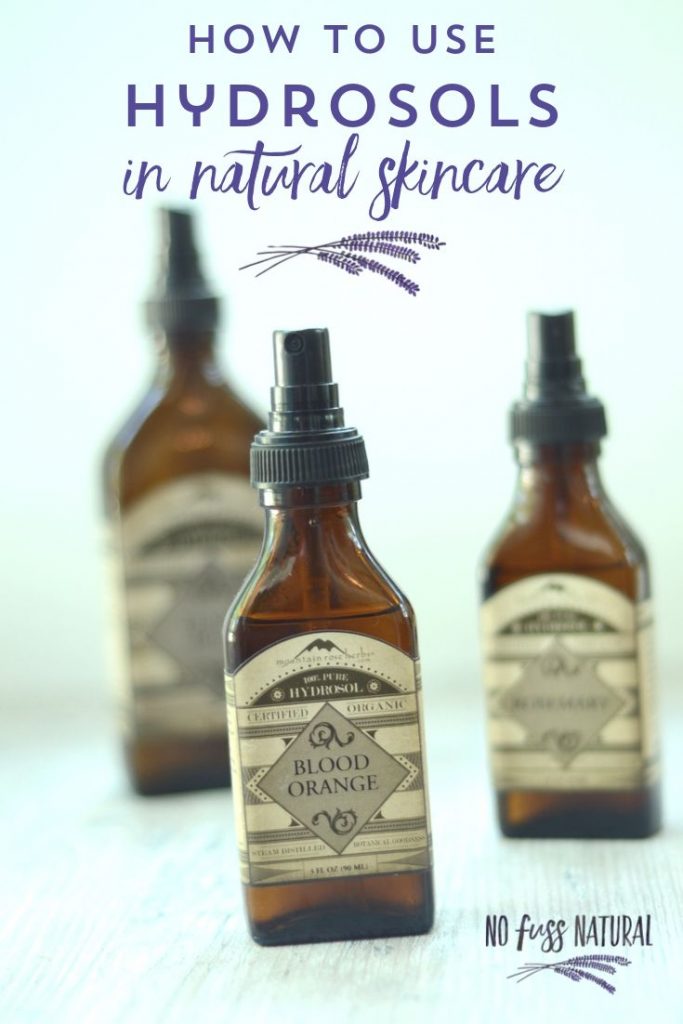 What are Hydrosols?
Before we discuss the uses for hydrosols, let's briefly dig in the the definition.
The word, Hydrosol, is a chemistry term which means, "water solution." (Source: Hydrosols: The Next Aromatherapy by Suzanne Catty)
It is derived from the Latin "Hydro," which means "water," and "Sol" which means "solution."
Hydrosols are also referred to as floral water, hyrolates, hydrolats, and plant waters.
Floral water can be a little deceiving as hydrosols come from substances other than flowers.
Hydrosols can be made from roots, barks, branches, wood, needles and leaves.
Hydrosols are the by-product of essential oil distillation.
Why use hydrosols? What are the benefits?
Hydrosols are much gentler than essential oils. Because of this, they can be used more freely.
Many are appropriate for use with children, where as a number of essential oils are too strong for young ages.
Each hydrosol has its own benefits, depending on the plant it was made from.
Besides possible health benefits, each hydrosol has a unique scent that can enhance many homemade products.
How are Hydrosols Made?
Hydrosols are made by distilling fresh plant materials, such as leaves, flowers, and roots.
You could say they are the by-product of essential oil distillation. When essential oils are made via steam distillation, steam passes through the plant material. Both essential oils and hydrosols are produced during this process.
This image from Mountain Rose Herbs shows the process of making essential oils. In it you can see how the essential oil and hydrosol are separated during distillation.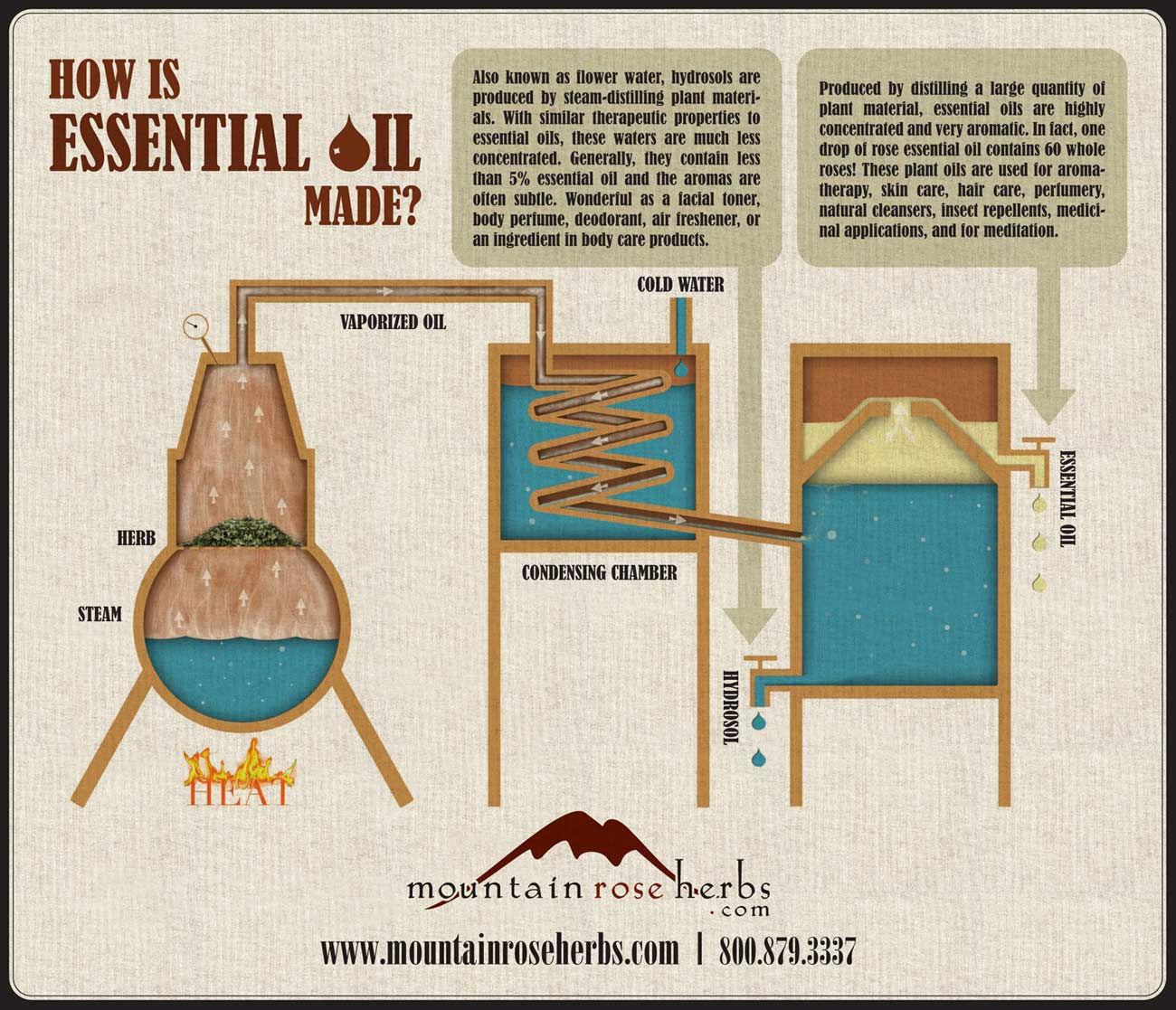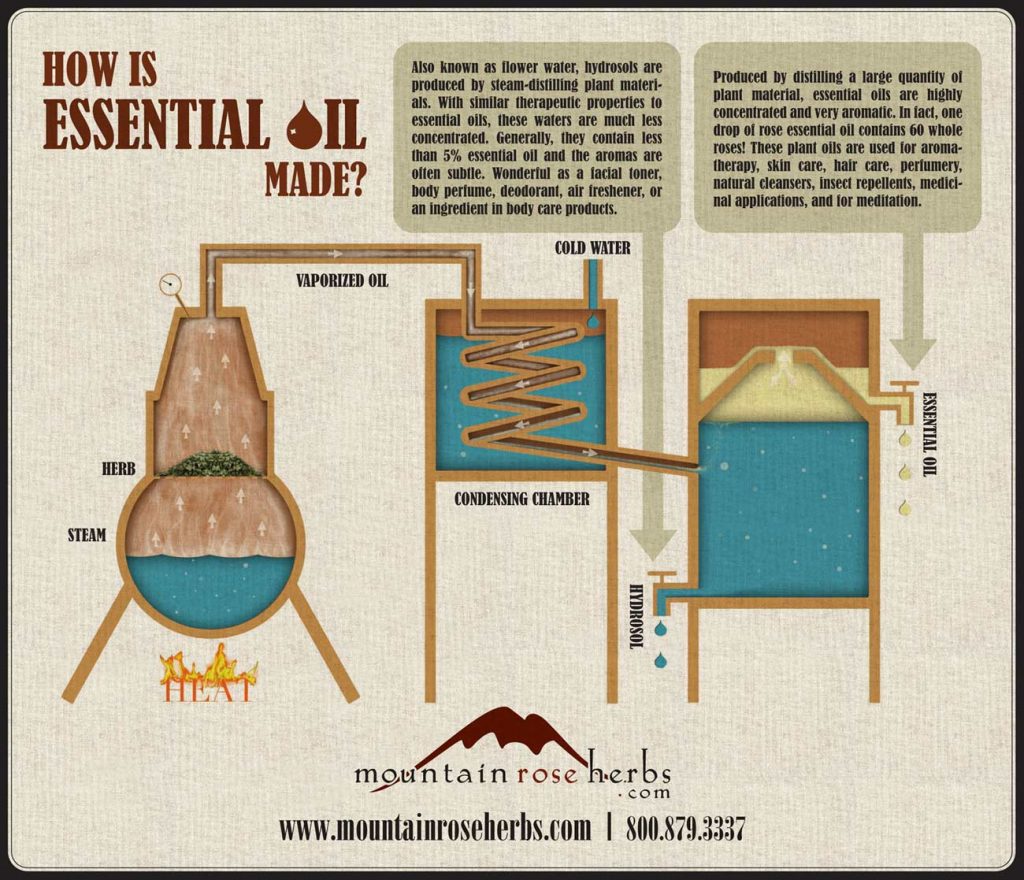 Is it Possible to Make Homemade Hydrosol?
Yes. It is.
You can purchase an Alembic still and make your own hydrosol that way, however, this is a more expensive route and will require some know-how. But it allows you to control the conditions and temperature. Which is a nice perk.
Alternatively, you can make your own hydrosol using tools which likely exist in your kitchen already. Here are the steps (I will take pictures next time I make some and upload them so you can get a better idea of the process):
set brick in the center of a large pot
place plant material around it
place cup on the brick (in the middle)
cover plant material with pure water
put lid on upside down
bring plant matter to boil (keep a close eye so water doesn't boil out)
reduce to simmer – simmer for 20 minutes
place ice in lid
steam will condense and drip into cup
the contents of the cup is your hydrosol
What is the Difference between Hydrosols and Essential Oils
Essential oils contain the oil-soluble constituents of plant matter (and are much more concentrated).
Where as, Hydrosols contain the water-soluble constituents of plant matter (and are much more diluted and gentle).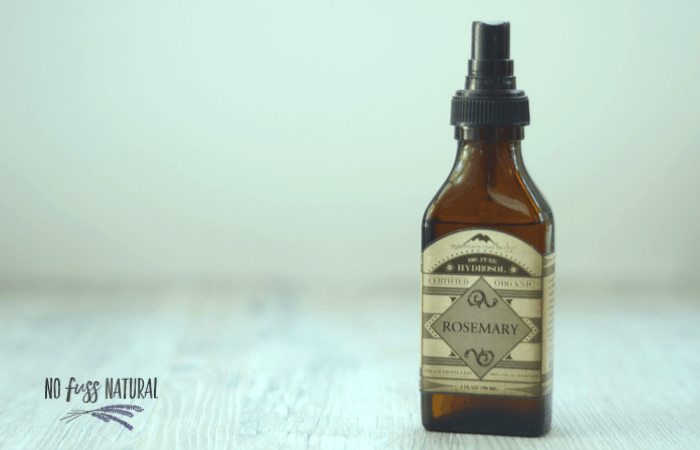 Storage and Shelf Life
Hydrosols should be stored in dark, glass bottles in a cool, dark place. I have purchased hydrosols for various place and some have come in light, plastic containers. This is not recommended for storage as it lets in too much light which will likely spoil the hydrosol much more quickly
Hydrosols from Mountain Rose Herbs come in dark amber bottles and also have a spray top, which makes them very easy to use.
Now we've covered all of the foundational information, you may be wondering, what are hydrosols used for?
Let's answer that now.
How to Use Hydrosols
There are many uses for hydrosols, which we will discuss in more detail below. To give you a quick rundown on some of the possibilities, here is a brief list:
as a facial mist (alone or combined with other ingredients)
an after sun spray (lemon balm and lavender are great for this)
add to the bath
use on cuts and scrapes
as a base for homemade lotion
in homemade facial masks
as a linen spray – in facial steams
and many more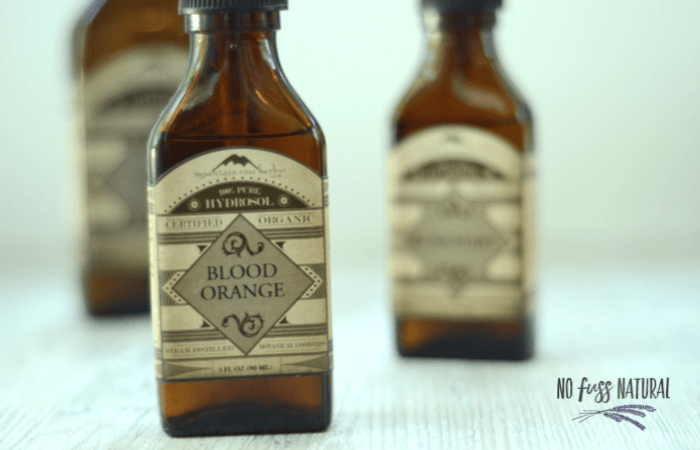 The Best Hydrosols for Natural Skin Care
While there are many uses for hydrosols, including home remedies and natural cleaning, I find homemade skincare to be one of the most beneficial ways to use them.
Since there are many hydrosols available, let's narrow it down to the top six. These six are my favorite hydrosols for natural skincare:
Peppermint
Lavender
Chamomile
Tea Tree
Rose
Helichrysum
Want a little more detail on each one? Read on.
Peppermint Hydrosol
Has a fresh scent and is cooling to the skin.
Peppermint hydrosol is often used in blends for itchy skin, mouthwash, and even body mists.
Lavender Hydrosol
Has a strong floral scent. Lavender hydrosol is known for its calming properties and can be used in many skincare preparations. However, I would encourage you to small it first as lavender hydrosol has a much different scent to fresh lavender and lavender essential oil.
Purchase lavender hydrosol from Mountain Rose Herbs or Amazon. The only lavender hydrosol I found on Amazon that comes in a dark glass bottle is this one.
Love lavender? Check out Things to Make with Dried Lavender (and lavender essential oil) for more project ideas and recipes.
Or grab a copy of my ebook, DIY Lavender Creations.
Rose Hydrosol
Has a floral scent and is hydrating to the skin. Rose hydrosol is often used in facial toners and lotions.
My homemade rose water is similar to a hydrosol (although I make it as an infusion). Rose hydrosol can be purchased from Mountain Rose Herbs and used in the same way (They also carry White Rose Hydrosol, which is lovely too).
Need other ideas for things to make with roses? See: Things to Make with Dried Roses.
Tea Tree Hydrosol
Tea tree is well-known for its antifungal properties.This makes it a good option for including in creams, lotions, and spritzes for fungal issues.
It's also great for cuts and scrapes.
HelicHrysum Hydrosol
Makes a great facial toner. Just spritz directly from the bottle.
Find helichrysum hydrosol here.
Chamomile Hydrosol
This floral water is favored by many with sensitive skin.
It can be soothing and calming to irritated skin and works well in facial toners and lotions.
It pairs well with rose hydrosol for a floral facial toner or body spray.
In the past I created a chamomile bath vinegar, which is lovely, but it would be easier to simply pour a cup of chamomile hydrosol in the bath for relaxation.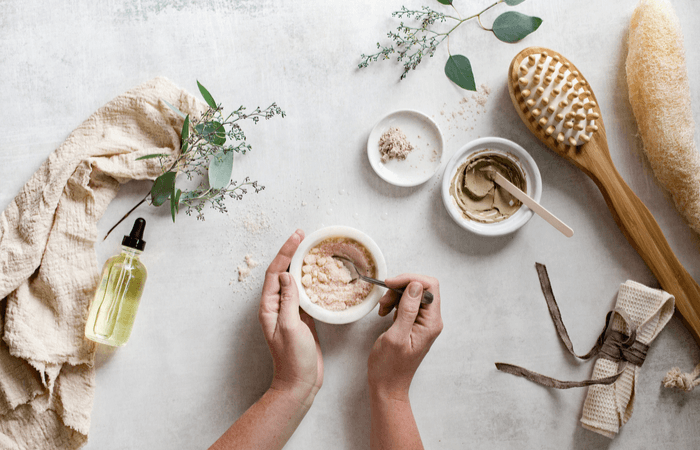 Skincare Recipes using Hydrosols
So now you know the best hydrosols for natural skincare, here are a few recipes to help you use them:
Cooling Mist
2 oz cucumber hydrosol
2 oz peppermint hydrosol
Add to glass bottle and shake to blend. Store in fridge for extra cooling effect.
Bi-Phase Facial Cleanser
1 ounce jojoba oil
1 ounce chamomile hydrosol
Add to glass bottle with dispenser pump and shake to blend. Must be shaken before each use.
Consider adding a preservative. And experiment with adding a small amount of glycerin.
Clay and Rose Face Mask
1-2 teaspoon rose hydrosol
2 teaspoons Kaolin clay
Mix hydrosol and Kaolin clay. Spread on clean face and let sit for 10 minutes. Wash off with warm water.
Keep clay moist by spritzing with rose hydrosol, if desired.
Invigorating Foot Soak
1/4 cup peppermint hydrosol
water
Add hydrosol to a foot basin filled with warm water. Soak and enjoy.
Relaxing Lavender Bath
1/2 cup lavender hydrosol
1 cup epsom salt
Add lavender hydrosol and epsom salt to warm bath.
Soak for 10-20 minutes.
AS you can see, there are many wonderful ways to use hydrosols in homemade skincare. What I have shared here is only a small introduyction of jhow they can be used. Hydrosol uses are really endless.
Want to learn more about using Hydrosols?
Check out Suzanne Catty's book, Hydrosols, the Next Aromatherapy. It's very thorough and includes a ton of information as well as many recipes.