This post may contain affiliate links which won't change your price but will share some commission.
This post contains affiliate links.
Lavender is well known as a sedative and is often used to calm anxiety and induce sleep.
Besides promoting relaxation, lavender is also uplifting and is thought to be a mild antidepressant.
Lavender is also antibacterial and antifungal.
Lavender is a useful ingredient in natural beauty products and home remedies. Its beautiful color makes is a lovely addition to DIY gifts.
I love lavender so much I wrote an entire book about it!
So, what can you make with lavender?
Here are a few ideas for you:
Lavender Eye Pillow
Lavender pillows are a great way to set yourself up for some relaxation. They are fairly easy to make (even without much sewing experience) but can also be purchased.
I love to use
Want to try your hand at making a Lavender eye pillow? Check out this excellent Buckwheat Lavender eye pillow tutorial on Mountain Rose Herbs.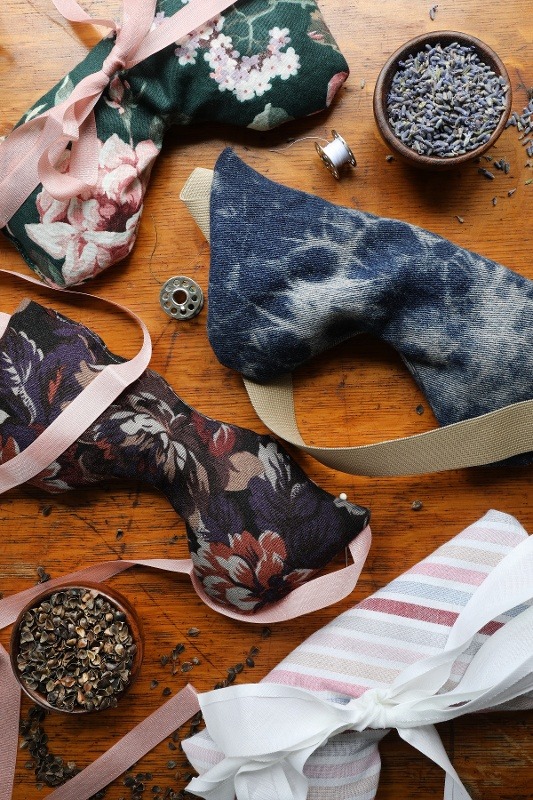 Image via Mountain Rose Herbs.
Air Freshener
Homemade air freshener is very easy to make. It's perfect to freshen the air in your home, but the scent also works as a little mood-booster.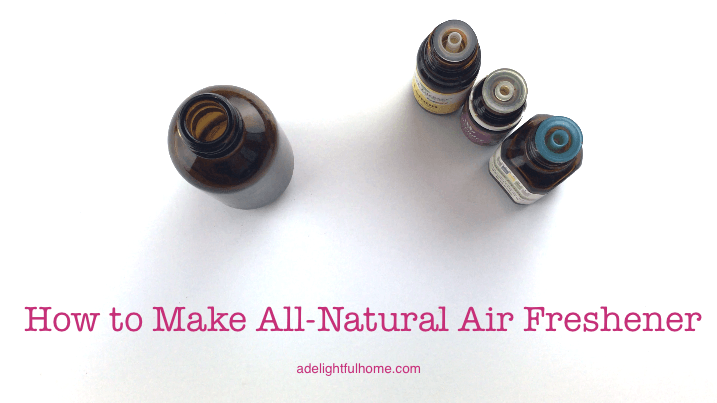 Want to see my video demonstration of making a simple air freshening spray? Check out my Air Freshener and Calming a Deodorizing Room Spray post.
Lavender Salve
This simple lavender salve was one of my first DIY body care projects. I love it because it soothes dryness and irritation on hard-working hands and makes a lovely gift.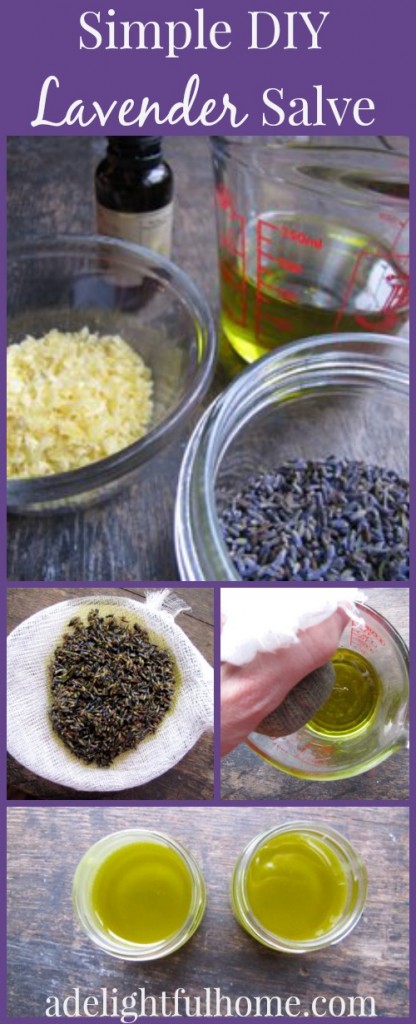 Lavender Rosemary Fire Logs
If you want an aromatic project for a quiet afternoon, this is it! Putting together these lavender-rosemary fire logs is so relaxing and enjoyable. I loved making them as much (or more) than I did using them!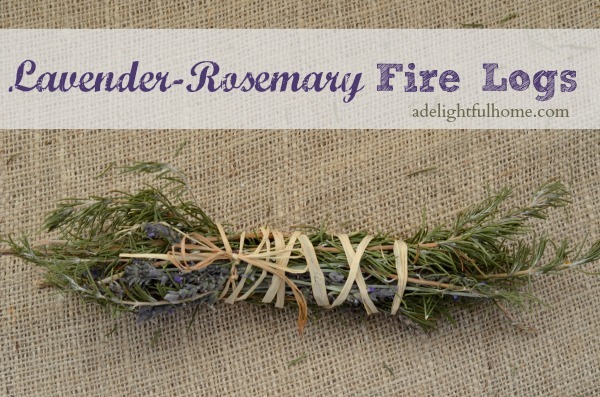 Go here for the Lavender-Rosemary Fire Logs tutorial.
Skin Soothing Oat and Lavender Bath
This simpleSoothing Oatmeal-Lavender Bath Soak contains ground oats, sunflower seeds, and lavender. It's great for the skin and perfect for winding down at the end of a busy day.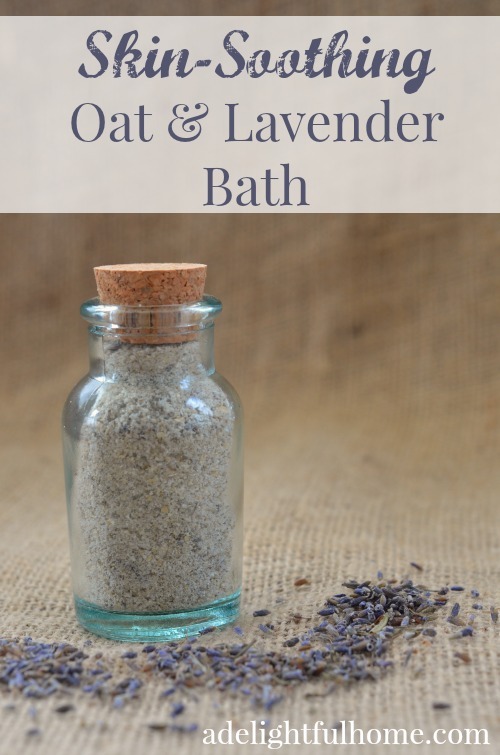 You can make it in just a few minutes!
Floral Facial Steam
Besides looking beautiful, this floral facial steam is a treat for the senses as well as your pores.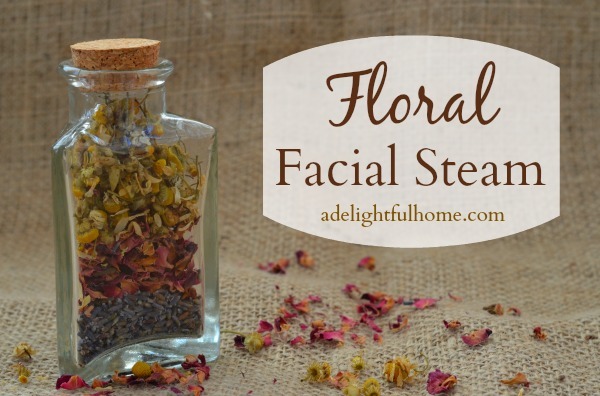 Simply mix herbs in a bowl of hot water and make a tent with a towel.
For full instructions see: Rose, Chamomile, and Lavender Facial Steam
Lavender Shortbread
It took me a while to get on board with the idea of adding lavender to foods. But it's a fun way to give everyday meals a twist.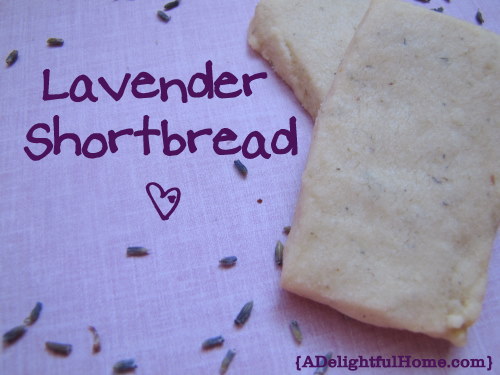 If you've never tried using lavender in a culinary fashion, these Lavender Shortbread Cookies are a great place to start.
Want more ideas for using lavender in food? Check out my post on Culinary Uses for Lavender.
Lavender Body Oil
Another easy DIY, this body oil can be made by adding a few drops of lavender essential oil to a carrier oil. Another great way to make it would be to infuse the oil with dried lavender (and other herbs, if desired).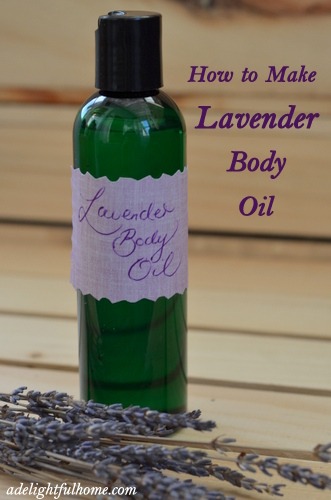 Click here to see how to make Lavender Body Oil
Lavender Sachets
These are lovely for keeping your clothing drawers scented and fresh. Just spoon dried lavender buds into a muslin bags. Easy!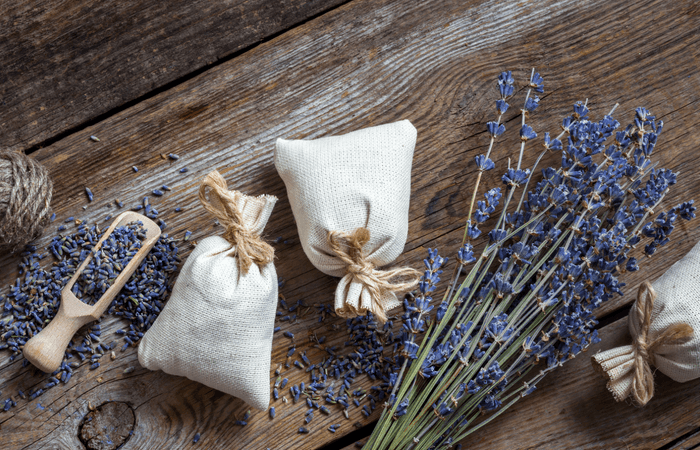 Lavender Foot Scrub
So relaxing after a long day on your feet! This lavender foot scrub can be made with just a few ingredients.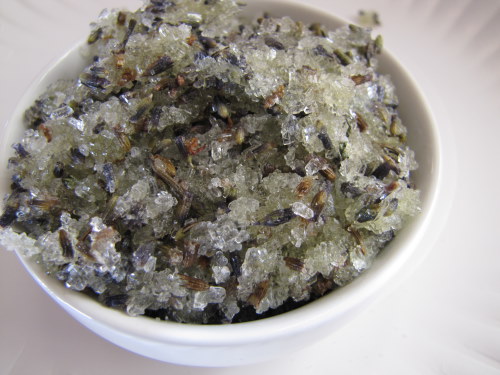 Click here to see a tutorial for making a lavender Foot Scrub
Home Decor – Dried Lavender Pots
One of the few crafty decor posts on this blog! These dried lavender pots have a rustic charm that adds character to just about any room.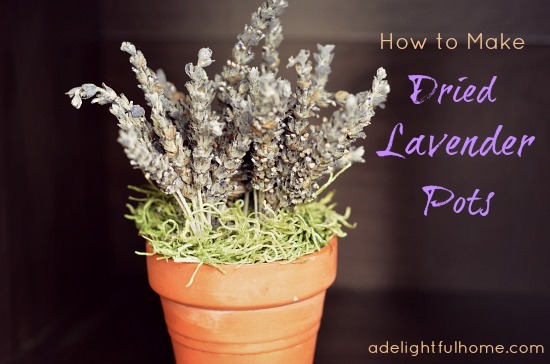 Click here to see how to make dried Lavender Pots
Lavender- Chamomile Bath Soak
Lavender and Chamomile are the perfect combination for a peaceful soak in the tub. Melt your troubles away with this simple blend.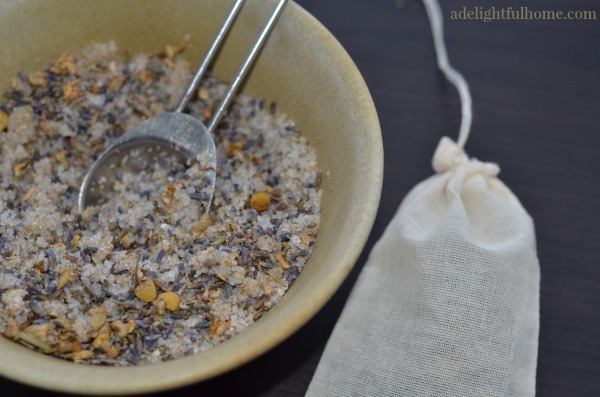 Click here for Lavender-Chamomile Bath Soak Recipe
Lavender-Clay Face Mask
If you are looking for an easy DIY all-natural face mask, I've got you covered. This simple tutorial shows you how to make a lavender-clay face mask but also shares the steps you need to create any clay face mask.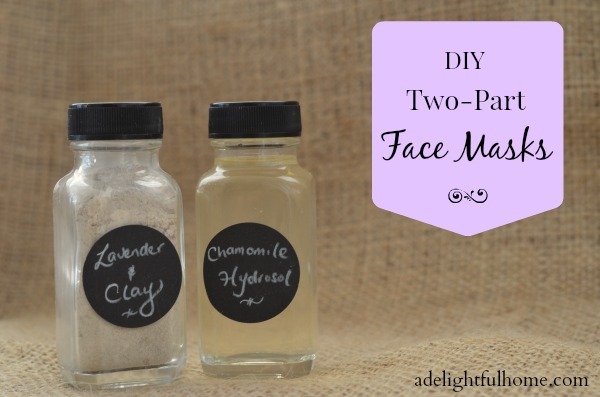 Click here to see how to make a Clay and Lavender Face Mask
Lavender Vinegar
Lavender Vinegar is made by steeping lavender in vineger. Super simple.
It can be used in the following ways:
as an all-purpose cleaner
hair rinse
sink deodorizer
fabric softener
as bath soak ( add 1/2 cup to your bath)
to clean mirror
To learn more about how to make and what to do with it, see: How to Make Lavender Vinegar.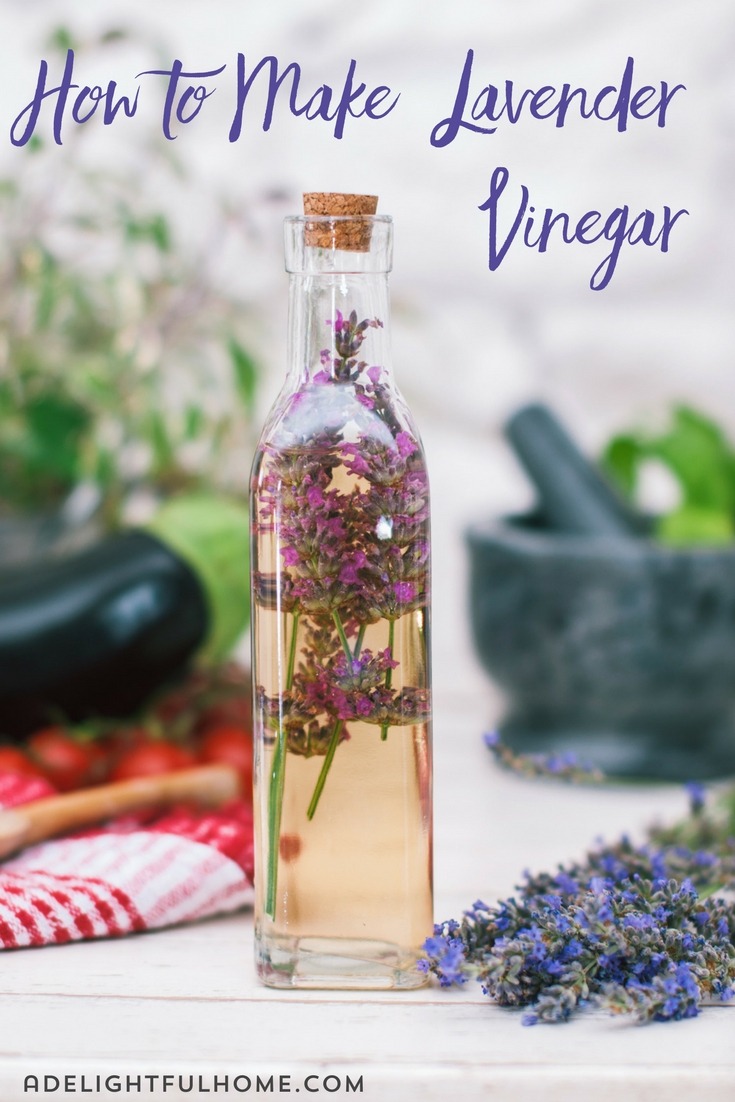 Where to buy lavender
Note: Dried lavender flowers are on sale for 15% off at Mountain Rose Herbs until August 31, 2018. It's a great time to stock up.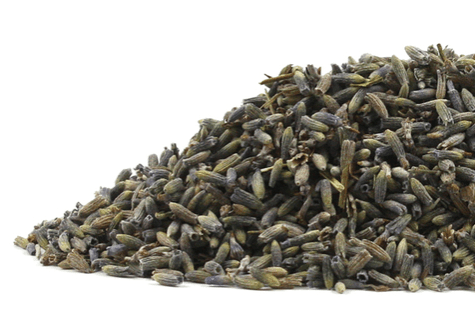 I usually buy lavender in bulk from Mountain Rose Herbs. Lavender is also available from Amazon.
I buy lavender essential oil from Rocky Mountain Oils.
What do you like to make with lavender?