This post may contain affiliate links which won't change your price but will share some commission.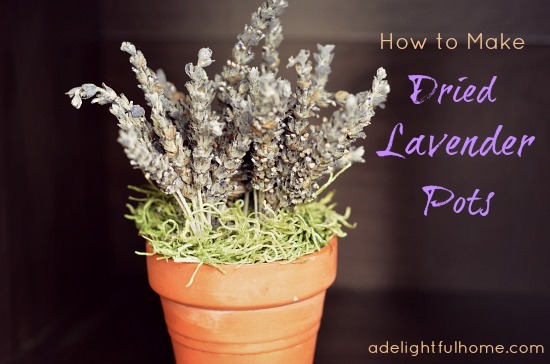 If you haven't guessed, I like lavender. I like the way it smells, I like the way it looks.
Lavender is a wonderful herb for treating many ailments. It dries easily and stays beautiful for a long time. Making it perfect for indoor decorating. It's rustic look adds a pleasant, homey style to any room (at least I think so).
These dried lavender pots are simple to make and don't take much time at all.
Here is what you'll need:
Lavender (dried, or snip fresh and lay on a paper towel to dry, or clip upside down and hang)
small terracotta pot(s)
dry foam block
scissors
hot glue gun
floral wire – either floral wire stems, paddle wire (cut to size), or wood floral picks
How to make dried lavender pots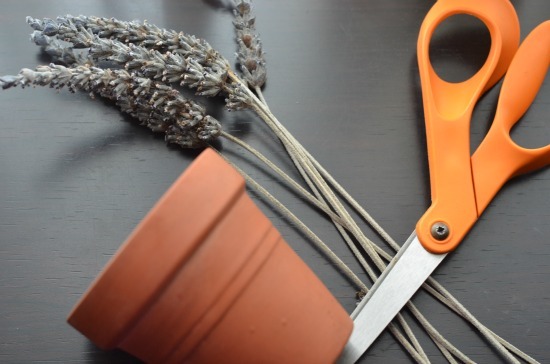 Trim lavender stalks so the lavender flowers come just above the rim of the pot.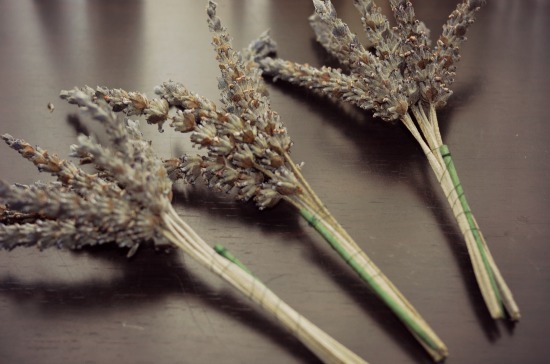 Wire bunches of about 6-8 lavender stalks together. For my small pot, I used three bunches.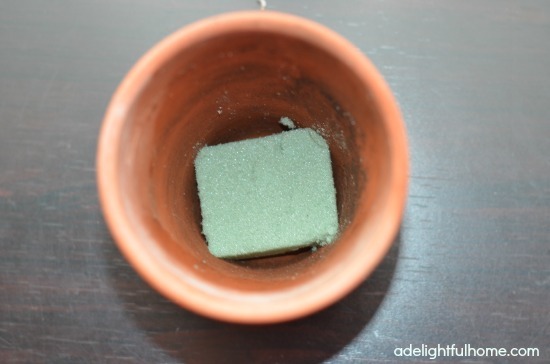 Cut one small square of foam and place in the bottom of the pot.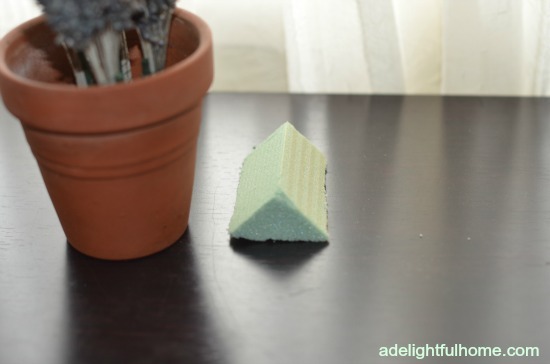 Push the lavender bunches gently into the foam block at the bottom of the pot.
Using a knife, cut three small triangular pieces of foam. Push these down alongside the lavender flowers. The foam should be 1/2 inch below the top of the pot.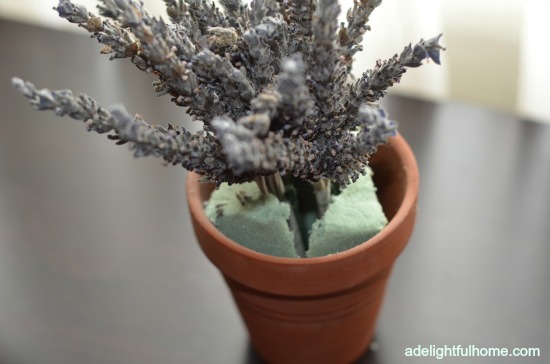 Glue the moss on top of the foam.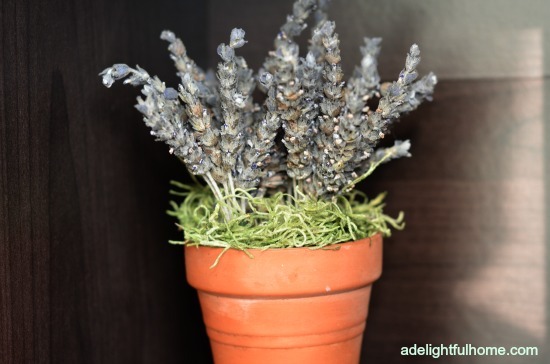 That's it.
Pretty easy, right?
Now find a nice place to put your dried lavender pot. Or make another one or two and group them together.
Keep out of direct sunlight or they will fade. Also be aware that damp places could cause the lavender to mold. So, choose your location wisely.
Do you like lavender?
 This post contains affiliate links.