This post may contain affiliate links which won't change your price but will share some commission.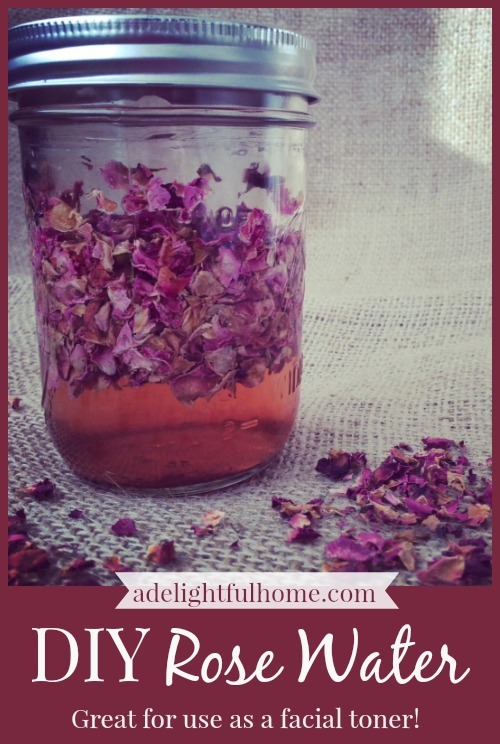 Rose water can be made in a variety of ways, some more complicated than others. Traditionally, rose water is made by distilling fresh rose petals with water. This can be done with a double-boiler at home. While it is not extremely difficult, it is somewhat time-consuming (and perhaps a little intimidating).
Because we like to keep things simple around here, I am going to show you the easiest methods of creating rose water.
Before we get into the details, let's take a moment to consider why we might want to make rose water and how to use it.
---
PSSST! Pardon the interruption…
But I think you'll want to check this out.
I'm excited to announce that the popular Herbs & Essential Oils Super Bundle is back for the 4th year in a row!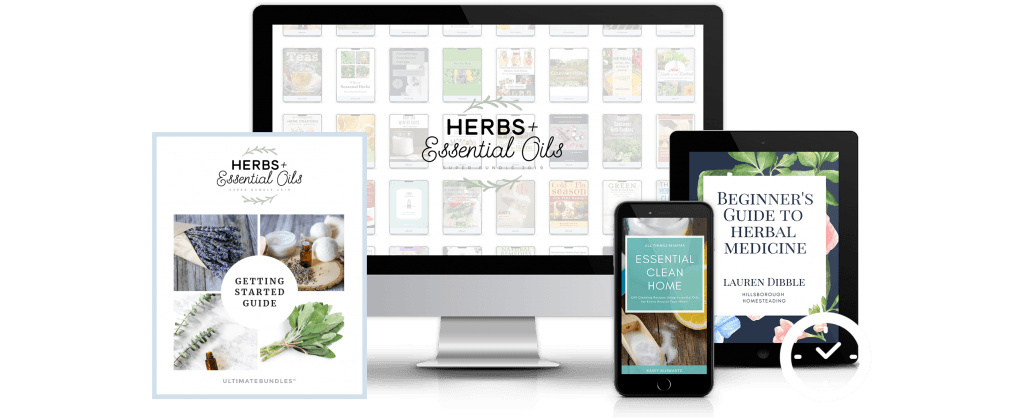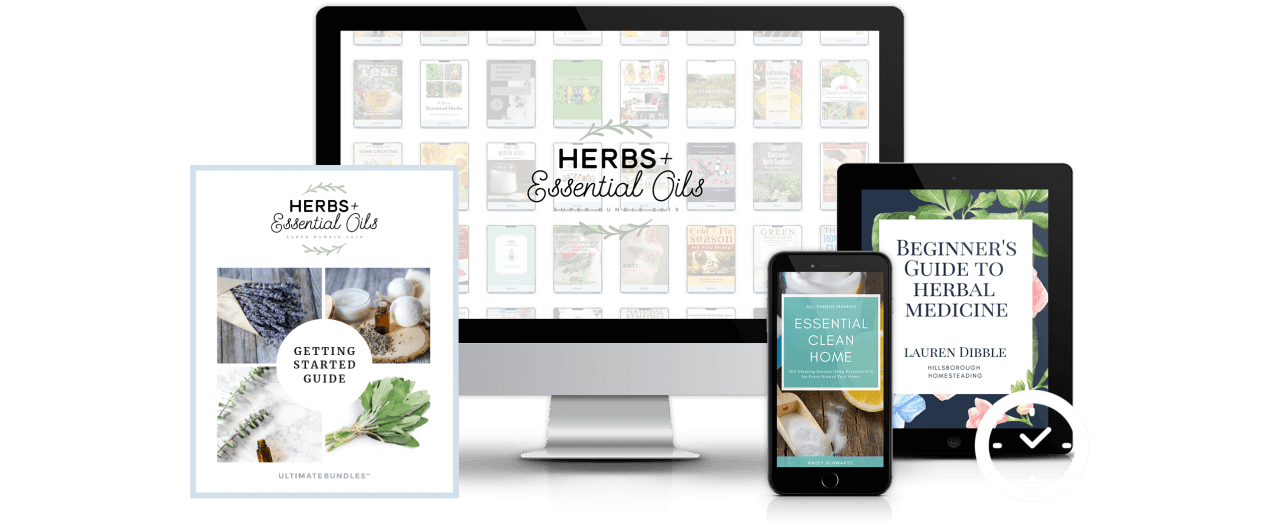 Inside the Herbs & Essential Oils Super Bundle, you'll find:
29 eBooks on cold and flu remedies, an evidence-based approach to CBD oil, cleaning your home with natural products, and more!
7 eCourses on creating botanical drinks, herbs for ADHD and focus, the healing power of tea, plus more!
4 printables to keep you organized, help you have essential oil safety at your fingertips, and more.
$700 worth of resources for just $37, but only for a few days!
---
Uses for Rose Water:
add fragrance to homemade cosmetics
use an an astringent for normal to dry skin
add to the bath to provide a soothing aroma
include as part of a shampoo or hair rinse
use in facial scrubs and masks
spray over bed sheets for a lovely scent
How to Make Rose Water
Method 1
You will need:
Glass jar (wide-mouth, quart size)
Rose petals, fresh or dried – 1/3 cup (where to buy)
Witch hazel – 1/3 cup (where to buy)
Distilled water – 2/3 cup
1. Place rose petals in a jar. You will need about 1 cup of rose petals, less if using dried roses. (This does not need to be exact.)
2. Mix water and witch hazel and pour over the rose petals.
3. Be sure the flowers are covered by an extra 2 inches of liquid.
4. Cover with lid and place in a warm area out of direct sunlight.
5. Leave to it for 2 weeks.
6. Strain out the flowers and pour rose water into a clean jar or bottle. Label. Store in a cool place.
Method 2
You will need:
Glass jar (large, wide-mouth canning jar)
Rose petals, dried – 1/4 cup (where to buy)
Distilled water – 1-1/4 cups (heated until hot, not boiling)
1. Place dried roses in a heatproof jar and pour hot water over the top.
2. Let sit until cool.
4. Strain out the roses and store in the fridge.
This rose water won't last as long as the one made via the first method because it does not contain witch hazel.
Note: When making rose water, be sure to use roses that have not been sprayed with insecticides.

Order dried roses from Mountain Rose Herbs.

More to make. . .

I recently discovered this wonderful book: Things to Do with Roses by Jan Berry of the Nerdy Farm Wife.

So now I have even more ideas for making things with roses!

This post contains affiliate links.
Stacy is a DIY obsessed, healthy living advocate. A preacher's wife and mom of three, she loves to encourage others to live a natural lifestyle.
Latest posts by Stacy Karen (see all)