This post may contain affiliate links which won't change your price but will share some commission.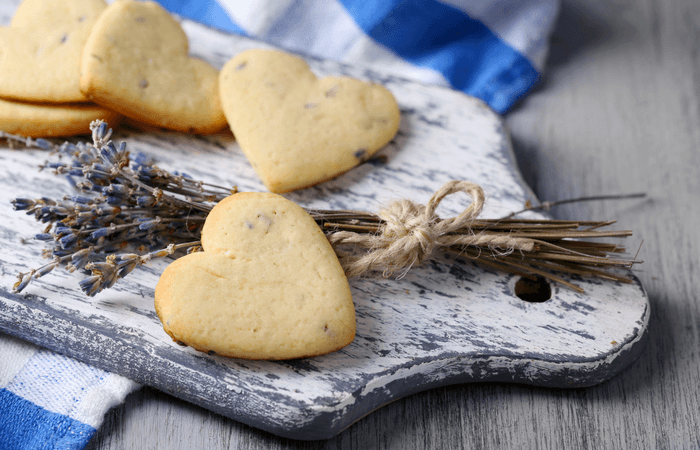 If you were intrigued by the idea of adding lavender to shortbread cookies, you might like to learn a few more culinary uses for lavender.
When we think about lavender, cooking and baking does not often spring to mind.  Instead it makes us dream of nice long baths, soothing scrubs, or stuffed pillows to help us rest and relax.
Lavender is often reserved for homemade body care products, but this herb can add interesting flavor, texture and color to your meals, too.
From a nutritional standpoint, lavender provides vitamins A and C, iron, and calcium. Granted, you won't be adding huge portions to any meal, so this doesn't make a huge difference. However, it is always nice to know that the ingredients we choose have some value.
When purchasing lavender for internal use, be sure to buy some that is intended for such purposes. Dried lavender available at the craft store may contain chemicals, coloring, or toxins, so don't use it for cooking. I usually order mine from Mountain Rose Herbs.
The following are a few ideas for incorporating lavender into your kitchen. You may notice that it pairs very well with sugar and is often used in desserts.
Lavender Brownies
Add a ¼ to ½ teaspoon of dried lavender buds to your favorite brownie recipe. A little goes a long way.
Lavender Cookies
Make Lavender Shortbread by adding a small amount of lavender to any shortbread dough. If you have extra time, use a coffee grinder or spice mill to grind a teaspoon of dried lavender buds with part of the sugar before adding to the butter. For further instructions, see this lavender shortbread recipe.
Lavender Vinaigrette
Add the subtle flavor of lavender to a salad by making this simple vinaigrette.
3 Tablespoons olive oil
2 Tablespoons red wine vinegar
1 teaspoon Dijon mustard
1 teaspoon fresh or dried lavender buds
1 teaspoon dried basil
Add all ingredients to a jar with a tight-fitting lid. Shake vigorously to combine.
(Recipe adapted from The Kitchen Herbal by Jessie Hawkins.)
Lavender Sugar
Lavender sugar is easy to make, but it does take a little pre-planning as the lavender buds need to sit in the sugar for a few weeks.
Follow these instructions to make your own lavender sugar. Use a spoonful of in a cup of tea or when baking cookies to add a lavender flavor and scent. 

Lavender Honey
Lavender Honey is another great addition to a warm cup of tea or use in homemade skincare preparations. It also makes a unique gift.
Lavender Lemonade
Once the weather warms up, you must try some lavender lemonade. Very simple, straightforward instructions here.
Where to buy lavender
Note: Dried lavender flowers are on sale for 15% off at Mountain Rose Herbs until August 31, 2018. It's a great time to stock up.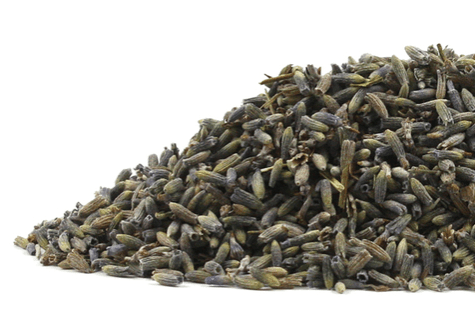 I usually buy lavender in bulk from Mountain Rose Herbs. Lavender is also available from Amazon.