This post may contain affiliate links which won't change your price but will share some commission.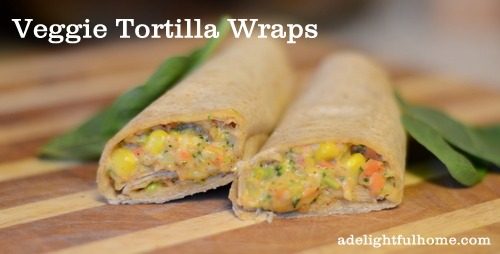 I recently remembered making these little veggie bundles a few years ago. They were tasty, but it took forever to chop all the vegetables. Now, I've wised up and created a much faster preparation method. Which means these will show up on the menu more often.
These are essentially vegetarian burritos. They remind me of my vegetarian days (which I'll have to tell you about some time. They went on for eight years!).
Even if you are not a vegetarian, it's good to have a meatless meal once in a while.
The tortillas are wrapped around a  mixture of carrot, broccoli and onion. But don't feel tied to this, many different veggie combinations will work just as well.
To make these fast, you'll need a food processor. Or maybe one of these chopper thingys.
Veggie Tortilla Wraps
Ingredients
6 tortillas
2 carrots, peeled and chopped into large chunks
1/2 cup frozen corn, thawed
1/2 small onion, chop into 2 or 3 big chunks
3/4 cup broccoli florets
3/4 teaspoon chilli powder
3/4 cup grated cheese
6 tablespoons of ranch dressing (I like to make my own using this recipe)
Method
Preheat oven to 350 degrees F.
Place carrot, onion, and broccoli in the food processor.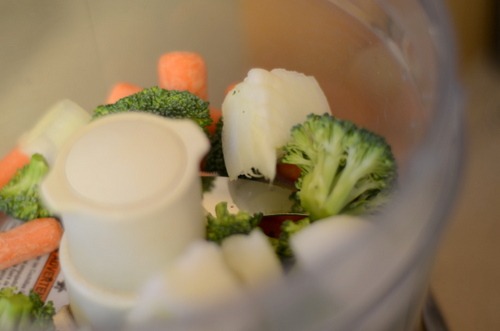 Pulse until everything is in nice little pieces. It only takes a few seconds!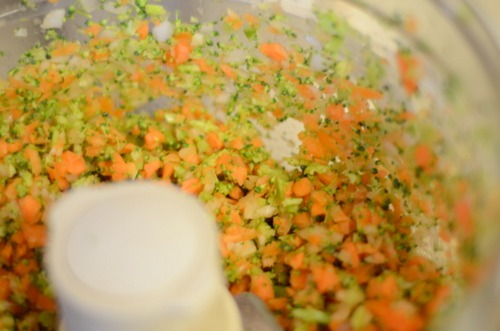 Pour into a bowl and add corn. Stir to blend. Then add chilli powder and grated cheese, stirring to combine. Finally add the ranch dressing and stir until evenly distributed (if it looks too dry, add more ranch).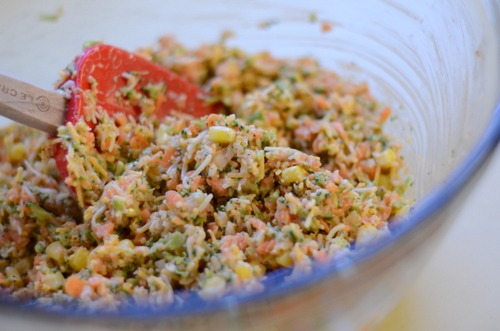 Scoop 1/2 cup of mixture onto each tortilla.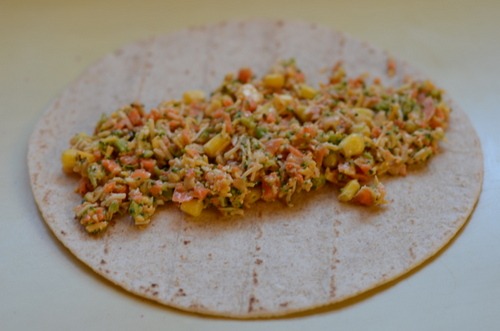 It looks like a lot. But it's not.
Roll up into a burrito.
To Bake: you may place tortillas on a lightly greased baking sheet or casserole dish and cover with foil. I honestly try to stay away from using foil in the oven as much as possible. A better option is to bake in a covered casserole dish, if you have one.
Bake for 15 minutes.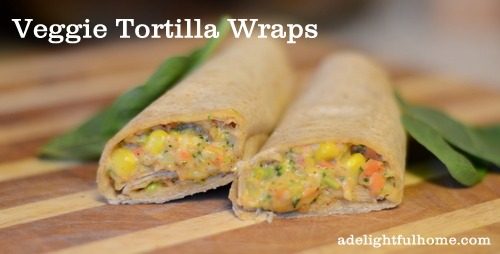 See. Quick and easy!
Sharing at Your Green Resource, Show Off Your Stuff, and Simple Lives Thursday.