This post may contain affiliate links which won't change your price but will share some commission.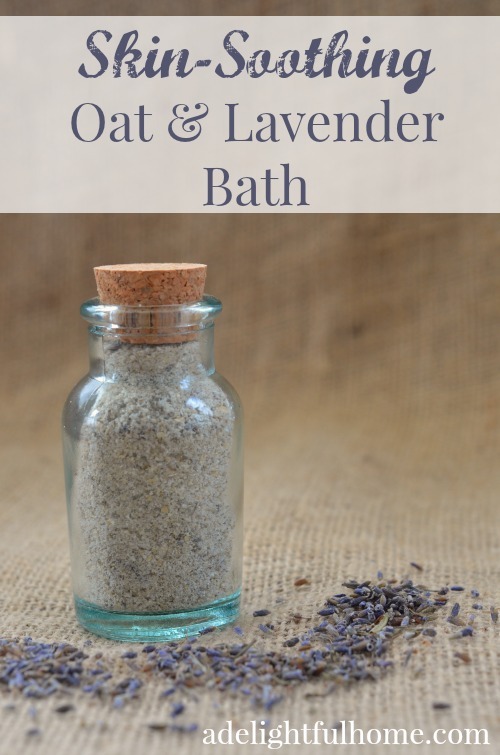 Oats are well-known as a skin soother and are often used to treat dry, itchy skin.
This bath treatment could be made with oats only, but the addition of sunflower seeds and lavender make for an even greater soothing and calming effect.
The lavender gives a very subtle fragrance and is not over powering at all. Making it excellent for sensitive skin.
Sunflower seeds add extra softening power.
Feel free to make with sunflower seeds and oats alone, or switch the lavender for another herb you enjoy (chamomile would be great too).
How to Make a Soothing Oatmeal and Lavender Bath
This recipe is adapted from one found in Organic Body Care Recipes Care by Stephanie Tourles (an excellent book!)
You will need: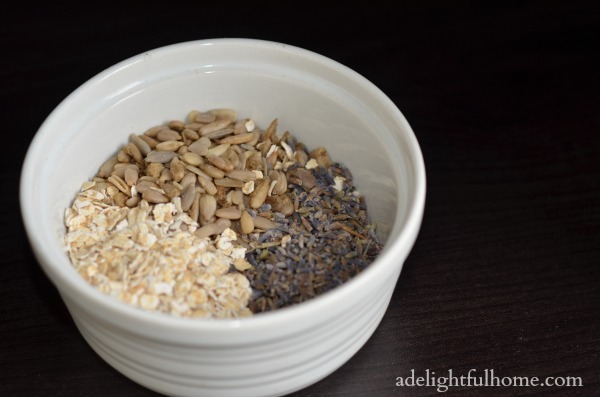 Method:
Place the oats, sunflower seeds, and lavender buds in a coffee grinder.
Pulse until the mix forms a fine powder.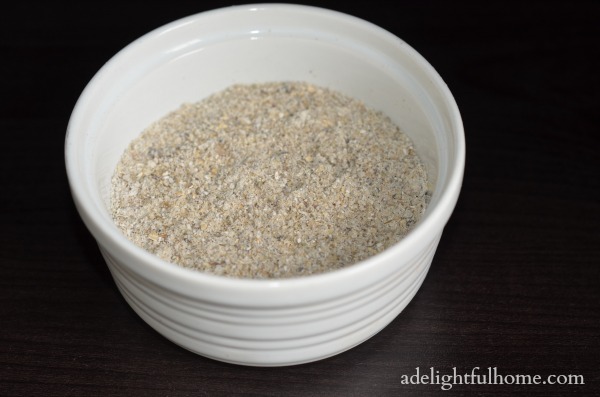 Place in a muslin tea bag or in the center of a square of cloth. If placed in a cloth, tie up the sides so the powder is secure inside and won't come out the sides.
The amount listed makes enough for one bath treatment.
Make extra, if desired. Just use equal amounts oats and sunflower seeds and 1/2 the amount of lavender.
You may place the mixture in a jar and pour the amount needed into a bag just before use. If giving as a gift, place in a jar and supply enough muslin bags for a few bath treatments, or place 1/2-3/4 cup of mixture in each bag and gift them ready to go.
To use:
Put the bag in the bath as it fills with water. Soak in the tub for at least 20 minutes.
Use the bag as a type of sponge and rub over the body with you bathe.