This post may contain affiliate links which won't change your price but will share some commission.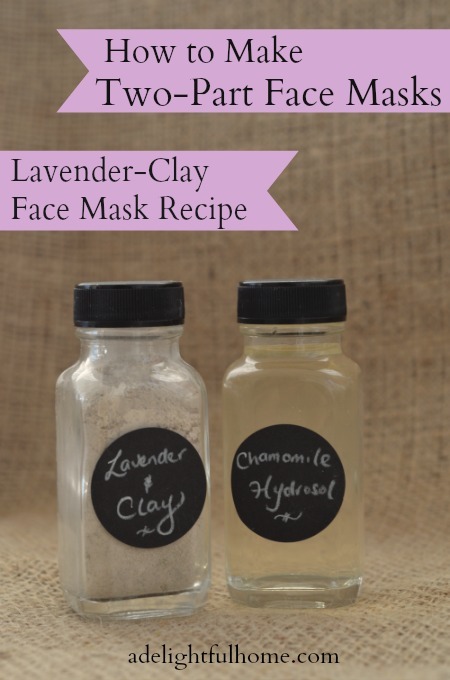 Face masks are generally difficult to give as gifts because they don't keep for long once prepared. However, there is a way around this:
Two-Part Face Masks!
To gift a face mask, we need to separate it into two parts:
1. Dry ingredients
2. Wet ingredients
By separating the ingredients, we are keeping them fresh. When ready to use, simply mix 1 tablespoon of dry with 2-3 teaspoons of wet, until a paste forms. Spread over the face and leave for 15 minutes. Wash off with warm water.
Here is one example of how to prepare a two-part face mask:
Clay and Lavender Face Mask
This mask is suitable for most skin types. The liquid portion can be changed as desired.
Ingredients are linked to Mountain Rose Herbs, where I purchase most of my supplies.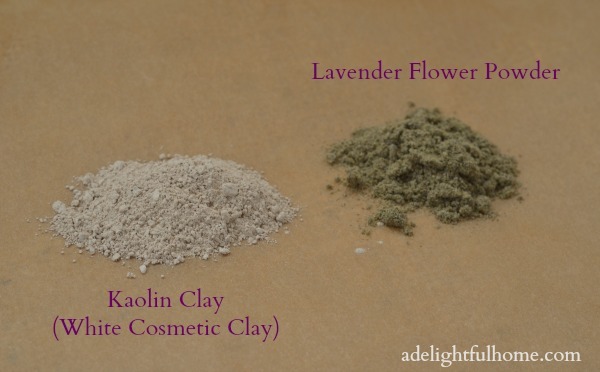 Ingredients
1 part lavender flower powder
2 parts white cosmetic clay (also known as Kaolin clay)
Chamomile hydrosol – can be substituted for another liquid, such as rose water or oil (avocado, almond, olive or jojoba oil would all be good choices).
Method
Mix the lavender flowers and cosmetic clay in a small bowl. You will need to gauge how much to make depending on the size jar you want to use.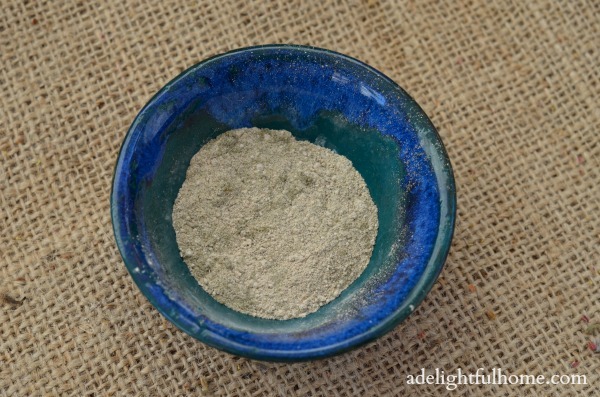 An example of how this works would be: 3 tablespoons lavender flower powder and 6 tablespoons clay.
Place the dry ingredients into a clean jar and label.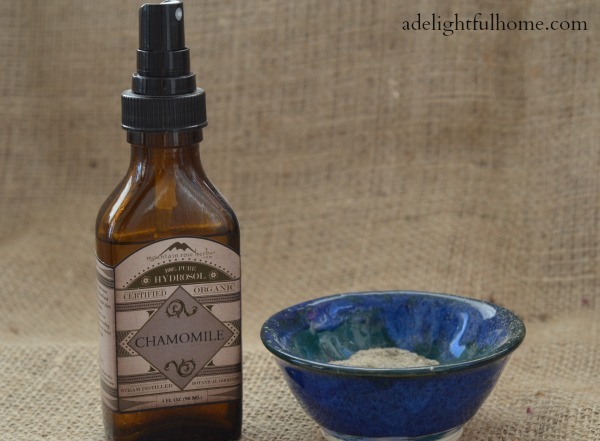 Pour the hydrosol (or another liquid ingredient) into a jar and label.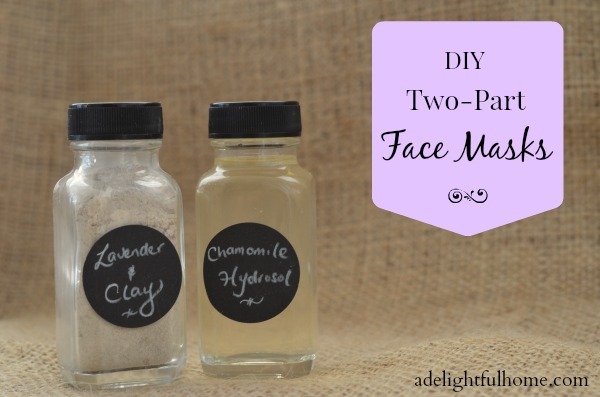 When ready to use:
At time of use, mix 1 tablespoon of lavender-clay mix with 2-3 teaspoons of hydrosol (or another wet ingredient), until paste forms. Spread over the face, avoiding the eyes. Leave for 15 minutes. Wash off with warm water and a washcloth.
Gifting suggestion:
If giving this two-part mask as a gift, consider including a small bowl and spoon for mixing. Be sure to include the instructions above.
For more face mask recipes, see my eBook, DIY Face Masks and Scrubs.