This post may contain affiliate links which won't change your price but will share some commission.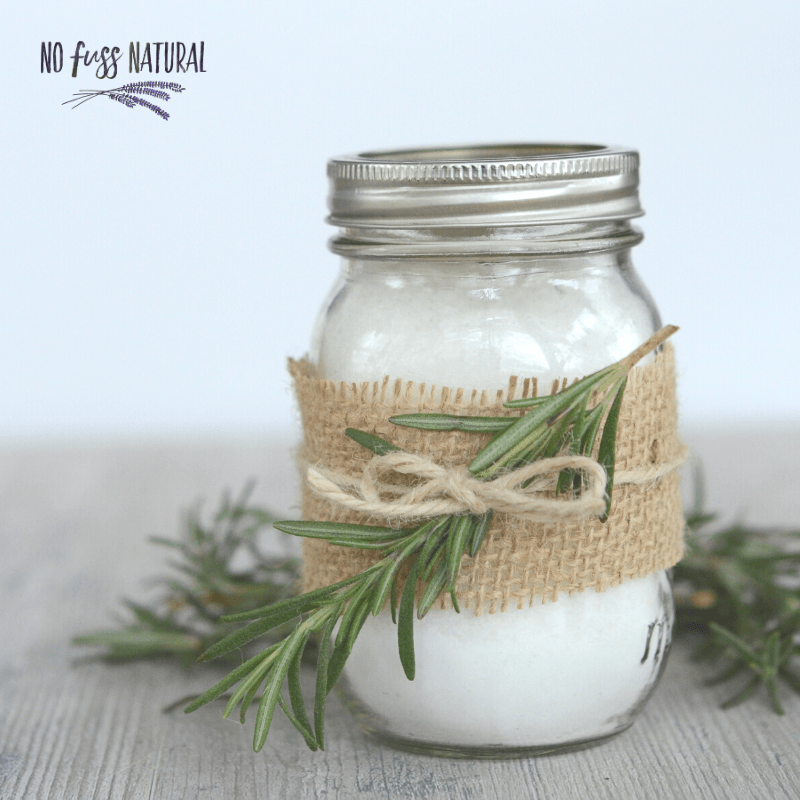 Peppermint & Rosemary Foot Soak Recipe
As you head into the weekend, why not take some time for a foot soak? You can test out this recipe then make some more for a Christmas gift.
It's a great way to give those feet a rest and relax for a few minutes.
Ingredients
– ⅔ cup Epsom Salt
– ⅓ cup baking soda
– 10 drops peppermint essential oil
– 3 drops Rosemary essential oil
– 1 teaspoon avocado or sweet almond oil
Method
Place oil and essential oils in the bottom of a mixing bowl and stir until well combined (this ensures the essential oils are properly diluted before adding the salt and baking soda).
Add Epsom salt and baking soda. Stir to combine. Ensuring the essential oils are well distributed.
If using right away:
Place ½ cup of mixture in a foot bath or small tub and fill with hot water. Soak feet for at least 10 minutes.
Place remaining mixture on in a jar.
I tried to get fancy and tie on some rosemary for a gift. You could even float the sprig of rosemary in the water while you're soaking for some extra herbal goodness.
These ingredients are easy to find in stores and online. If you're ordering from Mountain Rose Herbs soon, they have everything you need to make this.