This post may contain affiliate links which won't change your price but will share some commission.
As I enter my 40s, non-toxic, natural beauty is becoming more important to me.
I see fine lines and wrinkles, which I welcome (but, there's no rush to let them deepen!) and want to do the best I can to take care of my skin.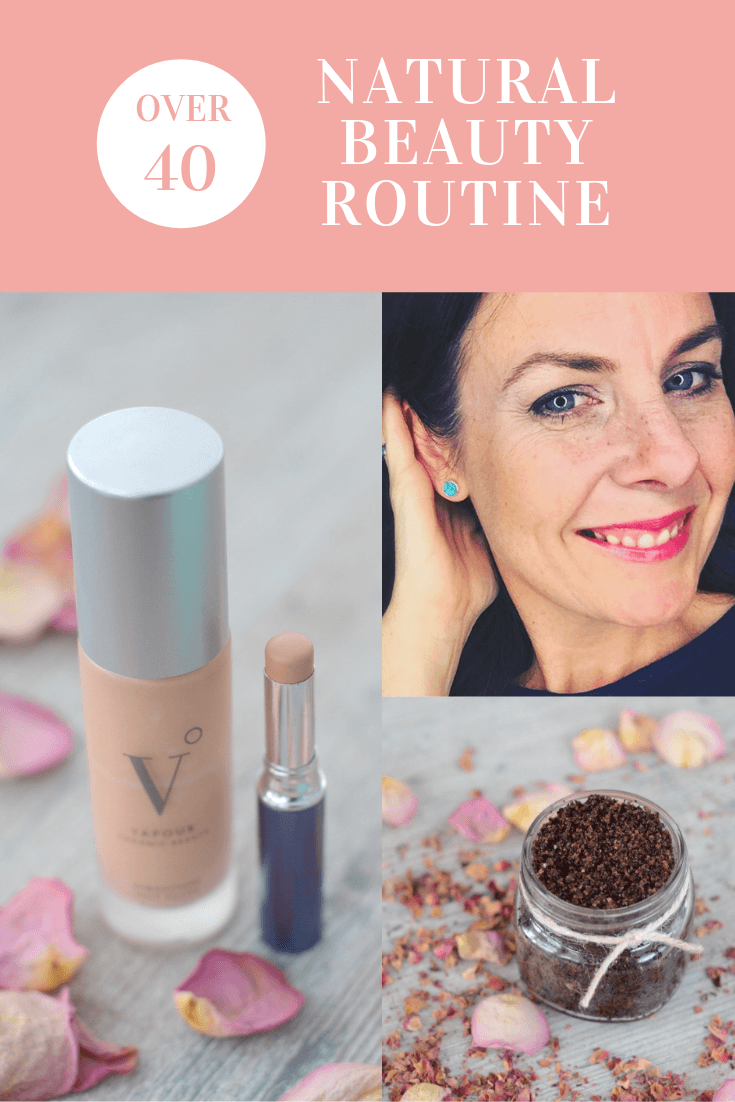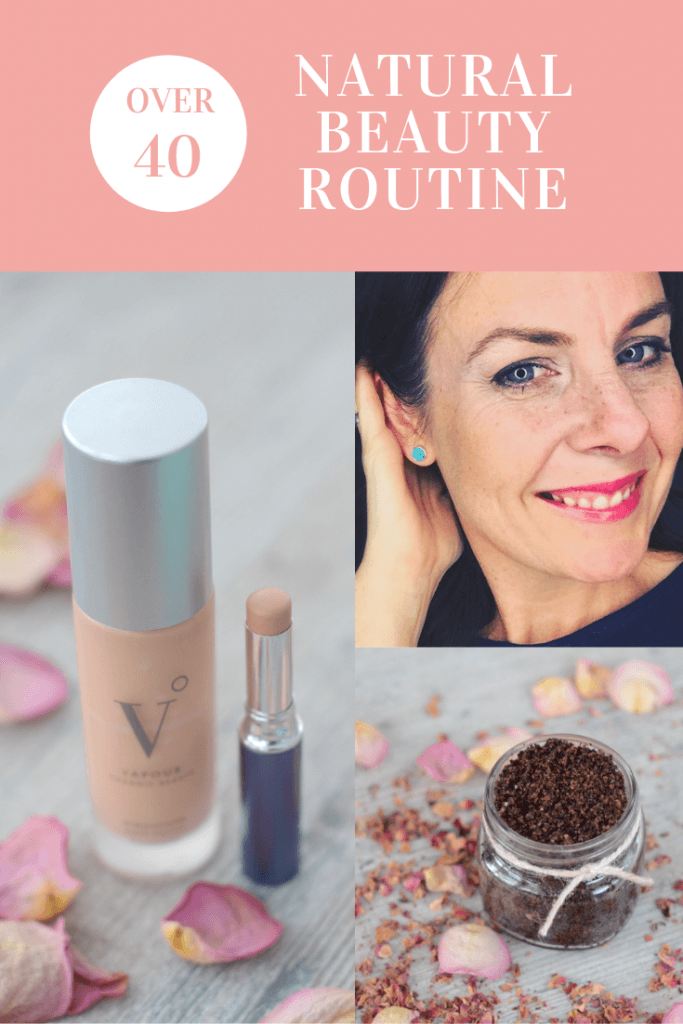 It has taken a number of years for me to settle into a natural beauty routine. I am fairly minimal with make-up, but have ventured out and tried some new colors and shades lately!
As for skincare, my focus is definitely on aging gracefully. I don't really like the term "anti-aging" as it implies there's something wrong with aging. Aging is a gift!
However, anti-aging skincare and make-up is a way to explain the products I use.
My goal is to buy, make, and use products that nourish the skin, work effectively, and are free of known toxins.
What does non-toxic mean?
I don't like to call things "chemical-free" because that is a complete misnomer! Many natural products are also chemicals! Vinegar is a chemical. Baking soda is a chemical. Lemon juice is a chemical.
Non-toxic means these products are free of "known" toxins. They are safer options. All of the products I use rate a 1-2 on the Environmental Working Group Skin Deep Database.
Without further ado, here are the natural beauty products I actually use on a regular basis:
This list is current as of March 2019. I will keep this list as up-to-date as possible. But, I don't change what I use very often, so you can assume these are my current favorites.
As you will notice, I use a mixture of homemade and store-bought products. This works best for me right now as I've discovered there are certain things I like to make and others I prefer to buy.
Everyday Natural Skincare Routine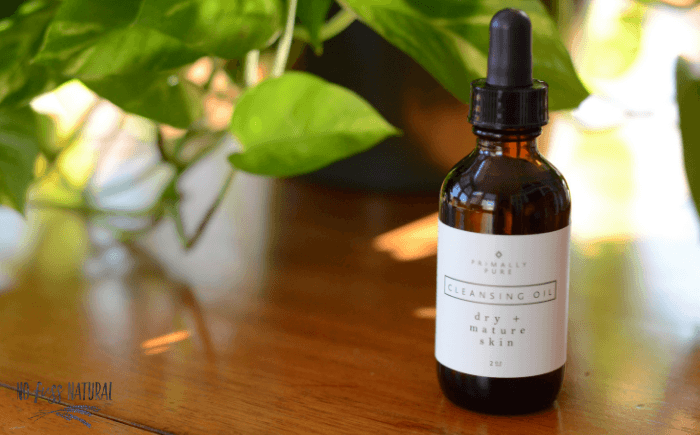 Natural Cleansers
I rotate between a few different cleansers:
Natural, Non-Toxic Toner
Facial Toner Pads from Beautycounter – these are powerful little things! I love having them in my "aging gracefully" skincare arsenal.
Natural Moisturizer
Night Serum/Moisturizer
I use a homemade facial serum or Beautycounter's Cleansing Balm at night for deep hydration.
Day Moisturizer
If I use the oil cleansing method in the morning, I find I don't really need a moisturizer.
If I need extra moisture in the morning, I use Beautycounter Countermatch Adaptive Moisture Lotion
Daily Eye Cream
Either the Beautycounter eye cream or my homemade cream (I share that recipe with Natural Body Care Club students).
You can also find an eye serum recipe here.
Once (or twice) a Week Natural Skincare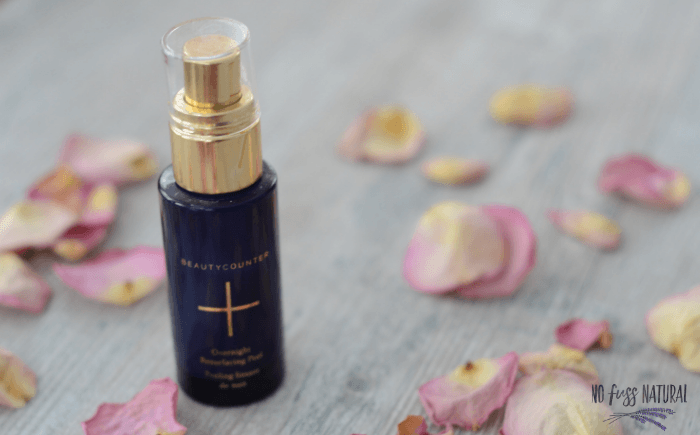 Overnight Resurfacing Facial Peel
The first time I used the Overnight Resurfacing Facial Peel I was shocked at how my forehead wrinkles were actually diminished in the morning! I have never used a product that left me shocked overnight. Never. Highly recommend!
Homemade Body Scrub
I never buy body scrubs! I mean, I am the author of The Body Scrub Bible. That would seem wrong, wouldn't it?!
Depending on what I have on hand I really like my Lemon-lime body scrub, but the coffee and brown sugar scrub is lovely too.
Face mask
I rotate between homemade and store-bought masks.
Honey works amazingly well as a face mask, as does clay (mixed with water or herbal tea).
The Beautycounter Charcoal Balancing Facial Mask is awesome for drawing out any gunk!
Spot Treatment for Pimples
I usually use a spot of the Beautycounter Charcoal Balancing Facial Mask on pimples and it dries them out quickly.
Non-Toxic Hair Care Products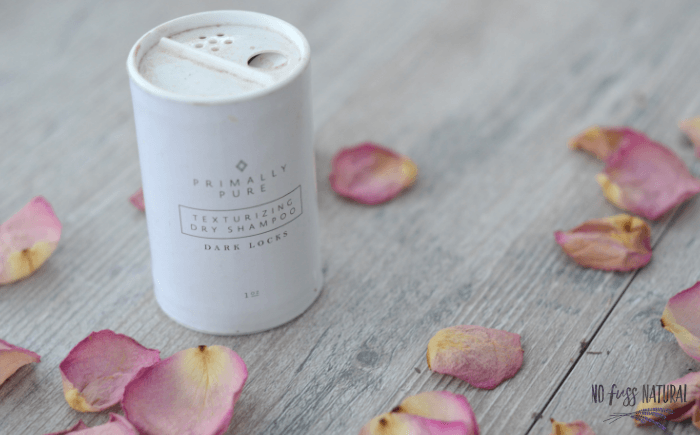 I've tried a lot of natural shampoos and this is by far the best one for my hair. So many other brands leave it feeling stringy.
Beauytcounter Daily Conditioner
Feels just like a conventional brand I used to use. Leaves hair feeling soft and smooth. Love this!
Click here for are a few other shampoos I like.
Dry Shampoo – Homemade Dry Shampoo or Primally Pure for Dark Locks. (They also have one for light locks).
Use code NOFUSSNATURAL10 for 10% off at Primally Pure
I think my homemade recipe is very good, but if I'm being honest, Primally Pure's is better! It works so well and smells lovely too.
See more information about why natural hair care is important here.
Want to make your own natural hair treatments? Check out my free ebook.
Natural Deodorant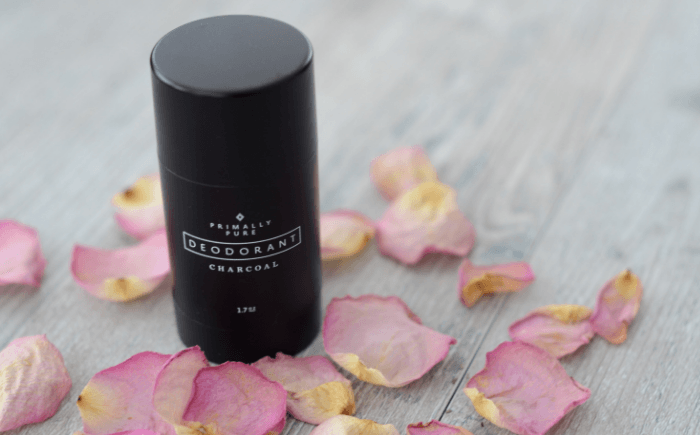 My current fave is Primally Pure Charcoal deodorant. (use code NOFUSSNATURAL10 for 10% off)
I used Schmidt's Bergamot and Lime for years, but it started to cause irritation, so I switched.
Natural, Non-Toxic Makeup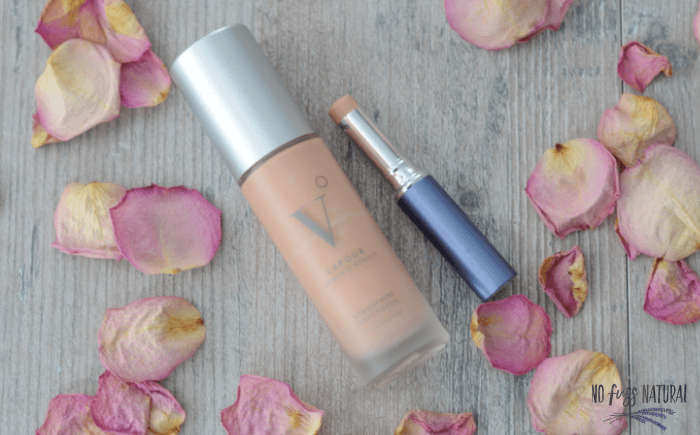 Natural Foundation
Right now I use (and love) Vapour Beauty's Atmosphere Soft Focus Foundation in shade S115.
For lighter coverage and sun protection, I like Beautycounter's Dew Skin Moisturizing Coverage. It feels so good on. (I like it much better than Beuatycounters Tint Skin).
Natural Concealer
Illusionist Concealer shade 015 (pictured above with the foundation) – I like it because it is very moisturizing to the delicate skin under the eyes. One issue I often have with concealer is that it dries out and clumps, leaving a powdery look (and inevitably drawing more attention to under eye circles!)
Beautycounter Highlighter Pen – this is fun to use! I like that the pen is "clickable" you click the end of it and concealer is dispensed onto the brush. It's very easy to apply and you don't end up tugging at the skin.
Non-Toxic Lipstick
I don't wear super dark or bright lipstick. My favorite is Beautycounter's Sheer Lipstick. It adds color but is very light and natural looking.
My favorite Sheer Lipstick colors are Lily and Petal.
I also love Beautycounter's Lip gloss and like to wear it on its own as well as layer it over the sheer lipstick.
My favorite lip gloss colors are Dahlia and Peony.
This lip gloss mini-vault is a fun way to try a variety of colors. I got it for Christmas and was surprised at how much I loved the Raspberry shade (as it is much brighter than anything I usually wear).
Non-Toxic Blush
Right now I use Beautycounter Satin Powder Blush is Sorbet.
I love this soft pink shade and don't stray from it (as in, if I'm wearing blush, I'm wearing this!)
Non-Toxic Mascara
This is the hardest one! I have been using Honest Beauty. I like it quite well, but it's not perfect. There are others that get great reviews, such as Inika and Hush and Dotti, that I have not tried yet.
Non-Toxic Eyeshadow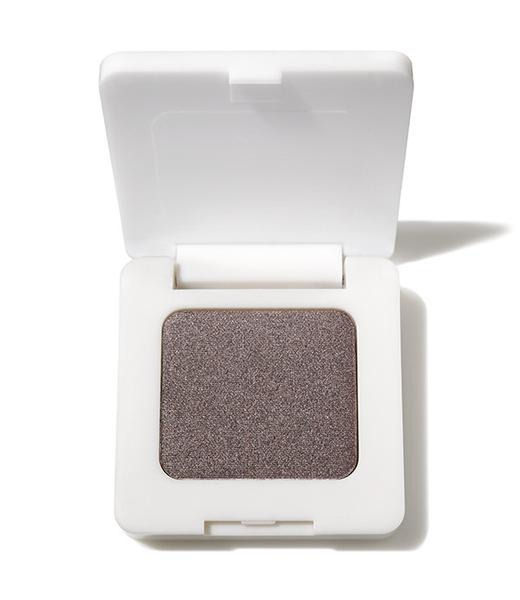 I love RMS single eye shadows.TM-21 Twilight Madness is my fave! (I buy from The Detox Market)
I also use a couple of Beautycounter eyeshadow palettes. I honestly have never liked palettes much, but these are great. They have encouraged me to play with different color combinations and get out of my eye shadow rut!
My favorite eyeshadow palette is the Necessary Neutrals Eyeshadow Palette. (It's the large one pictured above).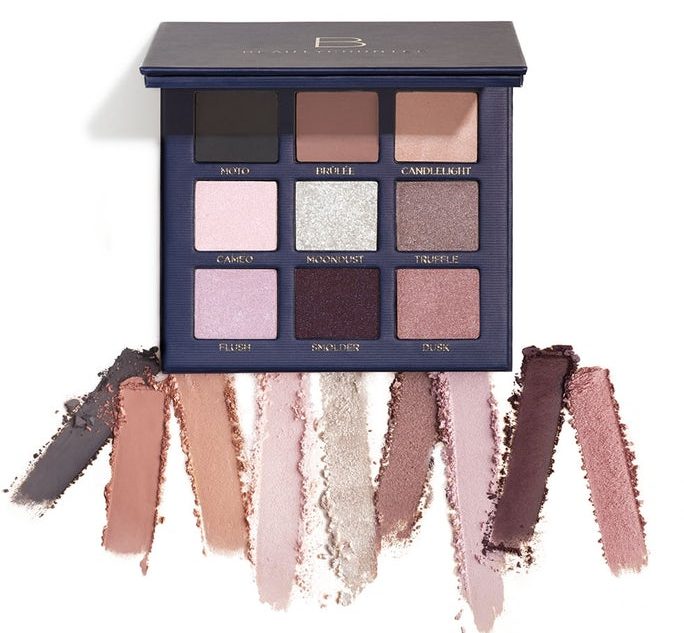 Smaller eyeshadow palettes are fun too. They have nine shades and take up less space. All of the colors go together, so it's easy to create a look for any occasion. (I use the Romantic Eyeshadow Palette)