This post may contain affiliate links which won't change your price but will share some commission.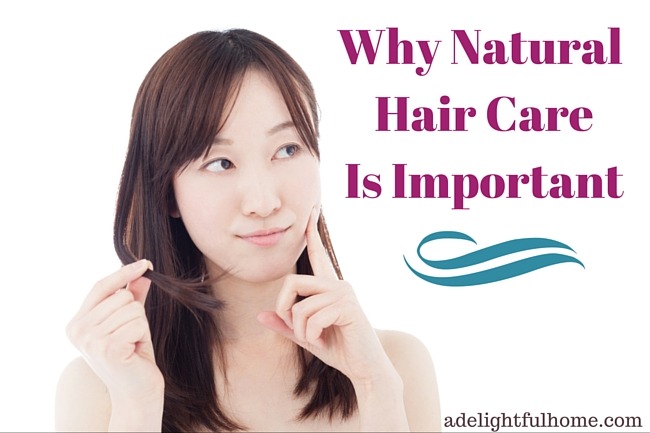 Did you know the hair follicles on our scalps are wide open and ready to absorb the chemicals and toxins found in hair care products?
When I first realized this fact, I cringed, thinking of all the very unnatural products I'd used in the past.
The many perms I'd received.
And boxed hair-colors I'd used. (They would totally burn my eyes and throat, but you know, beauty comes at a price. Or not!).
The shampoos and conditioners we use are washed off, so it's not like we are layering them on and leaving them for days at a time. But, we are adding to our toxic load by using them.
And then we have hair-styling products which do stay on all day, imparting their chemical gifts while keeping our hair in place.
OK, so, it's pretty clear that natural products would be more beneficial to our health than toxic ones, but what happens when they don't work?
You keep looking!
I've tried many natural hair care products over the years, so were effective and others were just plain awful.
They say your hair goes through an adjustment period, but with some of them, the adjustment period never actually ended.
Maybe I didn't wait it out long enough.But I did give many of them a pretty good chance.
Today I'm going to share what's worked for me and what hasn't.
Natural Hair Treatments
Making your own natural hair treatments is easy and they actually work. I've written a whole book on them!
A few favorites include:
Honey – it's sticky, but it truly softens and conditions hair. Just apply it, leave it for about 10 minutes, then wash off with warm water.
Hot Oil Hair Treatment – no more VO5!
This easy DIY leave-in conditioner works very well too.
These are all so effective, I really don't seem much need for any chemical-laden store-bought alternatives.
If you want to easily enhance your home hair-treatments with herbs, try this pre-made herb mixes from The Bulk Herb Store:

The herbs in these hair mixes penetrate the broken parts of the hair, nourishing and repairing them. They also soothe and condition the scalp.

Herbal Mixes: Beautiful Hair – Dark

Herbal Mixes: Beautiful Hair – Red
Shampoo and Conditioner
This is my hair: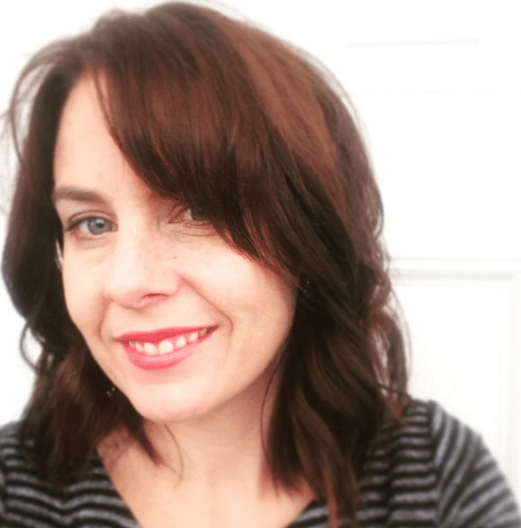 Yes. I don't even know what to say about it. I am often not overly successful when styling my hair! I think I'm too easily distracted. (Squirrel!)
Finding natural shampoo and conditioner has been my greatest struggle (when it comes to hair challenges, not life-challenges, you understand.)
Here are a few options that have worked and others that have failed:
No-Poo Method
You can actually go without shampooing your hair!
Sadly, this method didn't work for me! Why? I don't know. It works wonderfully for others!
If you want to try it, see this very detailed description from my friend, Beth.
Even though the method didn't work for me, I do enjoy an herbal hair rinse every once in a while, to remove extra residue and add shine to my hair.
Homemade Shampoo
I have made a shampoo for my kids that worked wonderfully on them. But again, not my hair! (What is with my hair? Maybe it was all the perms I had?).
This homemade shampoo recipe from Shalom Mama looks lovely.
My husband uses Dr. Bronner's Peppermint Castile soap to wash his hair and it works very well for him.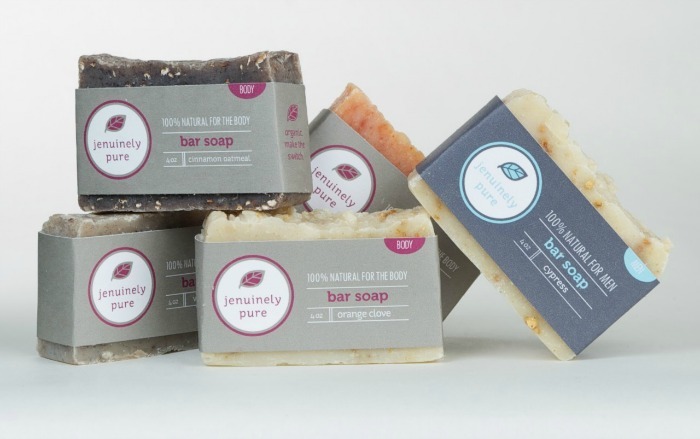 Shampoo Bars
I've heard great things about shampoo bars. June from Jenuinely Pure told me their soap works better than shampoo on her hair (even though it's not actually a "shampoo" bar).
Can you imagine how much money you'd save by washing your hair with a bar of soap?!
Store-Bought Natural Shampoo and Conditioner
This is where I have landed for now. But not without some hunting. I've tried many natural brands and they left my hair stringy.
The best shampoo and conditioners I have used so far are non-toxic, but maybe not as natural as you could go. However, both my current favorite is rated well on EWG skindeep database and considered safe and free of harmful toxins.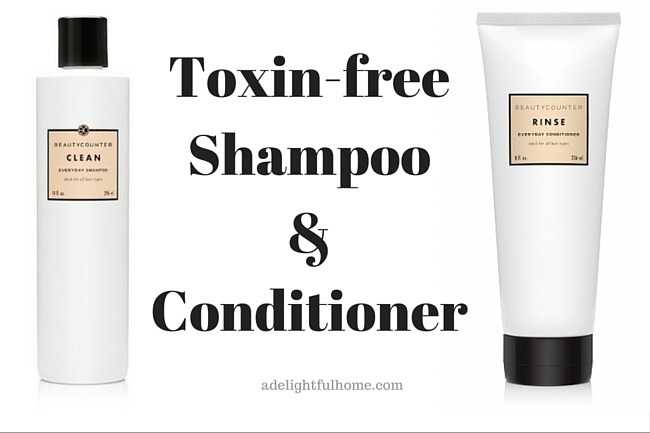 BeautyCounter Rinse Everyday Shampoo and Conditioner – This is what I'm currently using every time I wash my hair (which is probably every other day). Is rated a 2 on EWG. So, it's pretty awesome. Really.
Giovanni Tea Tree Triple Threat – is one I have used when I'm out of BeautyCounter shampoo. You can get it at Target, so it's convenient when you're in a rush. Is rated a 4 on EWG. So, it's certainly not perfect, by any means.
Morocco Method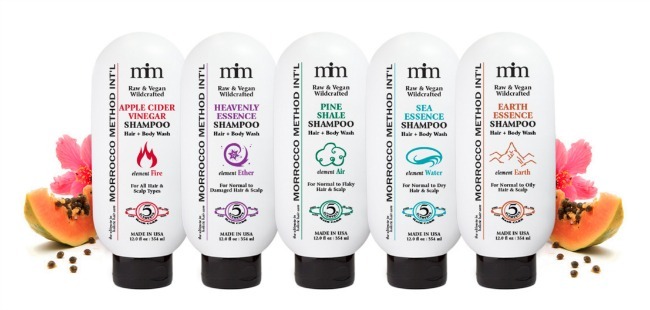 I haven't tried these products yet, but keep hearing amazing things about them. I am so intrigued, it's not even funny.
The Morocco Method is a completely different way to take care of your hair.
All of Morocco Method's natural shampoos are raw, and vegan. They are also chemical free, gluten free, paraben free, paleo friendly, and sulfate free.
Morocco Method suggests rotating shampoos for the best results.
Learn more about Morocco Method here.
Styling Products
This is a tough one. I haven't found any wonderful natural hair styling products, but I have found some that work reasonably well.
I recently started using Giovanni's Hair Styling Foam. It's not bad. But, doesn't seem to work quite as well as some of my favorite chemical-filled styling products.
Wellness Mama has a homemade texturizing spray which looks like it works well. I'll be making some soon to try it out.
Mommypotamus shows you how to make a hair pomade. I think this would have been so handy when my hair was shorter!
Style Hair Without Products
One completely product-free styling method that works reasonably well (depending on your hair type) is to blow dry wet hair with a round brush. The reason for this is that hair holds the shape it was dried in. It's much easier to get hair to hold it's body and bounce when dried this way.
But, I'm really awful at using a round brush and a hairdryer, so I use a round brush that acts like a hair dryer (the hot air blows out through the brush. it's genius, I tell you). This is the one I use.
Natural At-Home Hair Color
One popular hair coloring option for those who wish to avoid chemicals is henna. I've only tried it once, so don't have a lot to say about it.
Morroco Method carries a variety of henna shades and explains exactly how to select and use them.
Naturtint hair color is one I've used frequently. I haven't done a ton of research about the safety of the product, but I know it is at least ammonia free and it doesn't have fumes that burn my eyes or throat!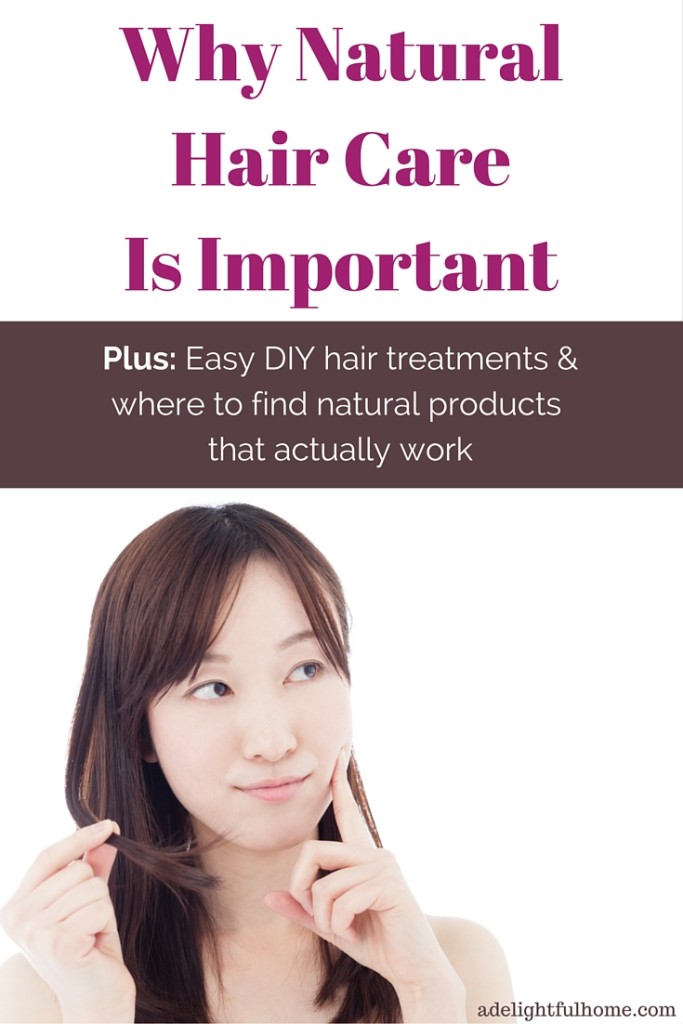 What are your favorite natural hair products that actually work?
This is Day 24 in the 31 Days of Natural Beauty Series

Did you get a copy of my FREE Natural Hair Treatments eBook yet?