This post may contain affiliate links which won't change your price but will share some commission.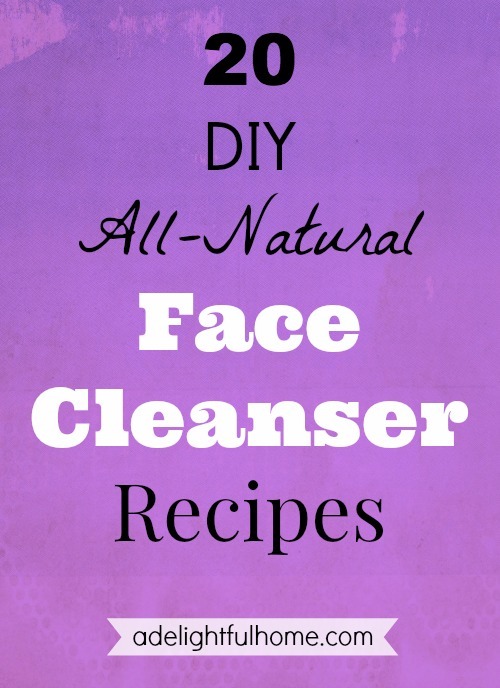 Making your own facial cleanser is much easier than you might think.
Often it doesn't actually involve any making; just select the right ingredient to gently massage into your skin.
A number of cleansers can be created with one ingredient!
Any of the following can be used alone as a face cleanser:
Oil
Yogurt
Avocado, mashed
If you' like to try making a facial cleanser that includes more than one ingredient, I have collected some lovely recipes for you:
Chamomile Facial Cleanser @ DIY Natural
Lavender Lemon Facial Cleanser @ Jenni Raincloud
Homemade Facial Cleanser (with chamomile) @ Beauty Tips 4 Her
Good Morning Facial Cleanser @ Paula Parish
Basic Daily Milk and Oatmeal Cleanser @ Homemade Organics
DIY 3-Ingredient Foaming Cleanser @ Health Yeah
DIY Activated Charcoal Recipe @ Soap Deli News
DIY All-Natural Clarifying & Toning Foaming Facewash @ Body Unburdened
4 All-Natural Facial Cleansers @ Keeper of the Home (written by yours truly)
Tea Tree Oil Facial Cleanser @ The Messy Baker
Whipped Coconut Oil Face Cleanser @ Health Starts in the Kitchen
Peppermint and lemon Face Wash @ Homegrown and Healthy
Lavender Oil Face Cleanser @ Green Divas
For something a little different that your average liquid facial cleanser, why not try Cleansing Grains?
Here's a link to my favorite DIY recipe: DIY Calendula-Lavender Cleansing Grains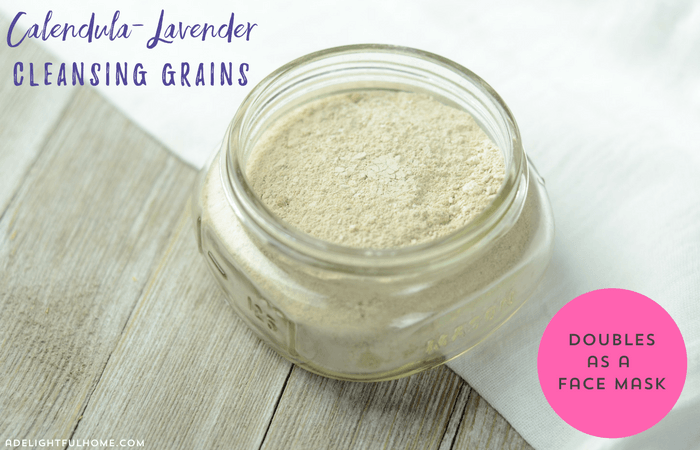 The Oil Cleansing Method
The oil cleansing method is a very popular method of cleaning skin naturally. It is very simple and is said to soften and brighten skin.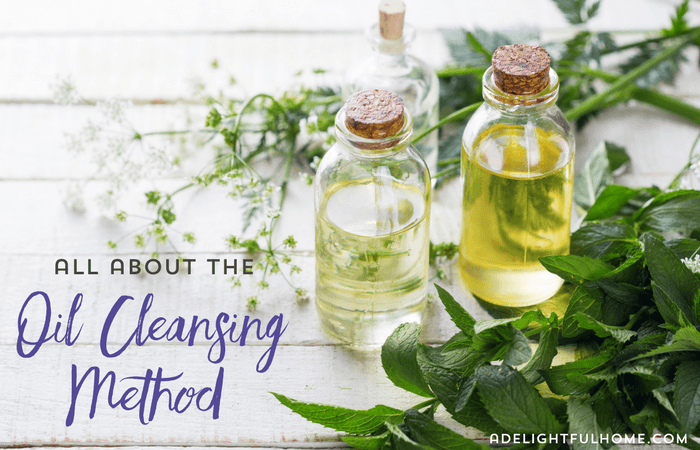 Learn How to Use the Oil Cleansing Method here.
More posts about the Oil Cleansing Method:
The Oil Cleansing Method @ The Oil Cleansing Method
Questions about the Oil Cleansing Method @ Sorta Crunchy
Nitty Gritty on Oil Cleansing Method @ Crunchy Betty
Homemade Natural face Cleanser – The Oil Cleansing Method @ Live Renewed
You'll also find some wonderful recipes in my favorite natural body care book, Organic Body Care Recipes:
Have you tried making your own face cleanser?
Originally published on Apr 30, 2014.
This is Day 23 in the 31 Days of Natural Beauty Series