This post may contain affiliate links which won't change your price but will share some commission.
Adorning handmade gifts with pretty labels is the perfect way to finish them with style.
I tend to handwrite labels most of the time, but they don't always look the best. So it's always nice to find some printable-labels for handmade gifts that are beautiful, but still generic enough to be used for various types of DIY projects and presents.
These Made with Love labels fit the bill and work well for just about any type of homemade gift.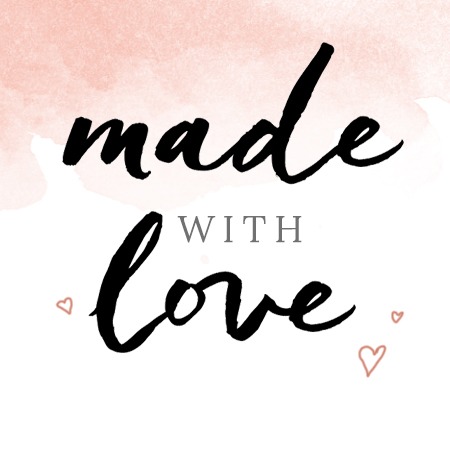 I'm not overly talented when it comes to designing labels, so I asked my friend Tabitha Emma to design some for us. I love how well they turned out!
These labels can be printed on cardstock or sticker paper. They come in two sizes.
This post contains affiliate links.
The first file includes four 3 x 3-inch squares on one page. These would work best printed on cardstock and cut with scissors or a paper cutter.
The second file includes 12 labels in 2×2-inch size on one page. These were added to an Avery Template for 2×2-inch labels. These are the ones I used (Avery 22806 Print to the Edge White Labels).
Click each image to download the labels.
3-inch x 3-inch Made with Love Square Label
Click image to download.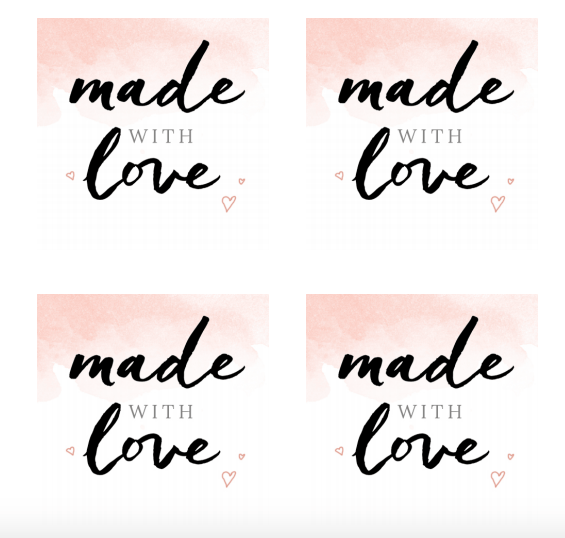 2-inch x 2-inch Made with Love Square Label
Use with Avery 22806 Print to the Edge White Labels
Click image to download.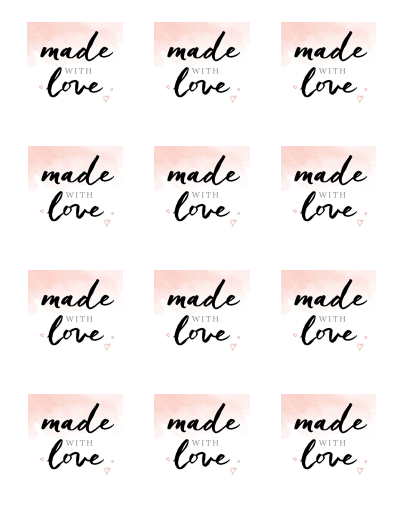 Need some quick and easy homemade gift ideas?
Here are a few of my favorites:
Chamomile and Bay Leaf Bath Vinegar
How to Make 40 Herbal Gifts in 45 Minutes
How to Make Homemade GIfts in 30 Minutes or Less
How to Make 100 Natural Body Care Gifts in an Hour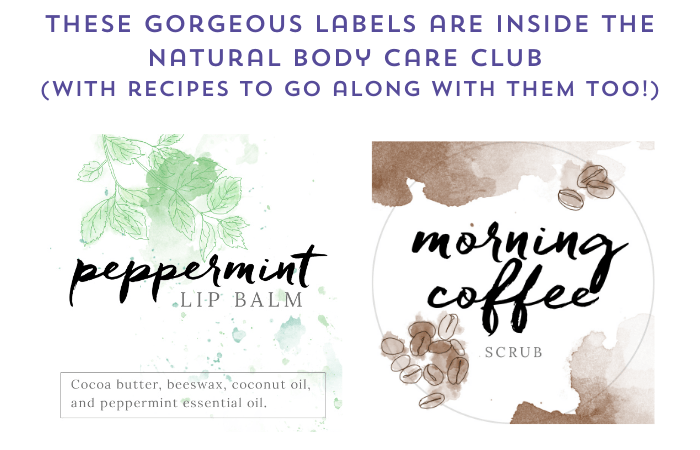 Learn more and join the Natural Body Care Club here.