This post may contain affiliate links which won't change your price but will share some commission.
Sugar scrub bars are a fun way to create a pre-measured scrub. Each bar is enough for one use. Bars also contain a little soap, so they clean, cleanse, and exfoliate at the same time.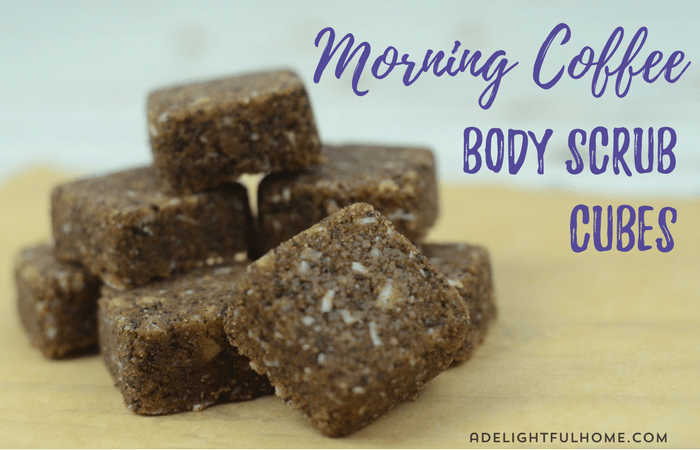 The following recipe uses grated natural soap, cocoa butter, coconut oil, coffee grounds, and brown sugar.
You will need to melt the grated soap along with other ingredients to create the base for the scrub bar. The grated soap will not melt fully, and that is ok. It actually adds some extra visual interest the bars.
It's also important to note that scrub bars may not store well in the summer or in rooms that are extremely warm. If they get too hot, they will soften and fall apart.
In these circumstances, it's best to store them in the fridge.
To use a sugar scrub bar:
Rub the bar across damp skin in gentle circular motions. It will begin to fall apart. Continue to rub as needed. Wash off with warm water.
Use in the shower for an all over scrub, or give hand a quick refresh by rubbing one bar between your palms and over the backs of your hands. Wash off with warm
Note on molds: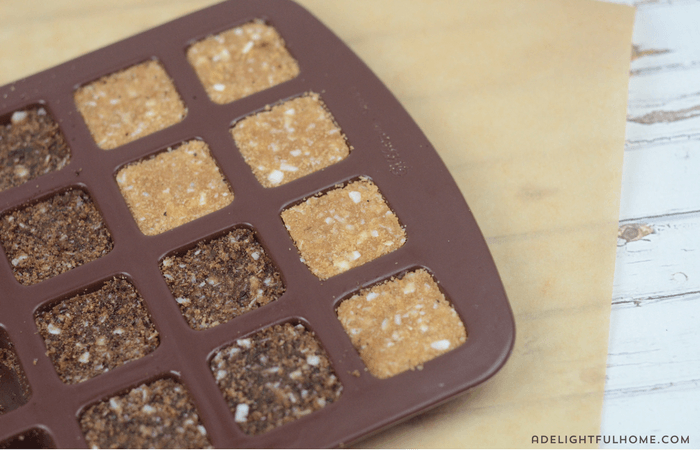 You will need some type of mold to create these bars. I prefer to use silicone molds since removing the bar from them is so easy! Regular ice cube trays could also work, but they will likely be more difficult to work with.
It's also important to choose a mold that produces bars that are small in size. You don't want bars to be as large as a bar of soap! Each bar should be just enough for one treatment (approximately 2 tablespoons).
Click here to see the molds I use.
These Morning Coffee Sugar Scrub Cubes use brown sugar, coffee, and cocoa butter. This combination smells like a delicious dessert.
They kind of look little like brownie bites or some other tasty treat, don't they?
How to Make Coffee Body Scrub Cubes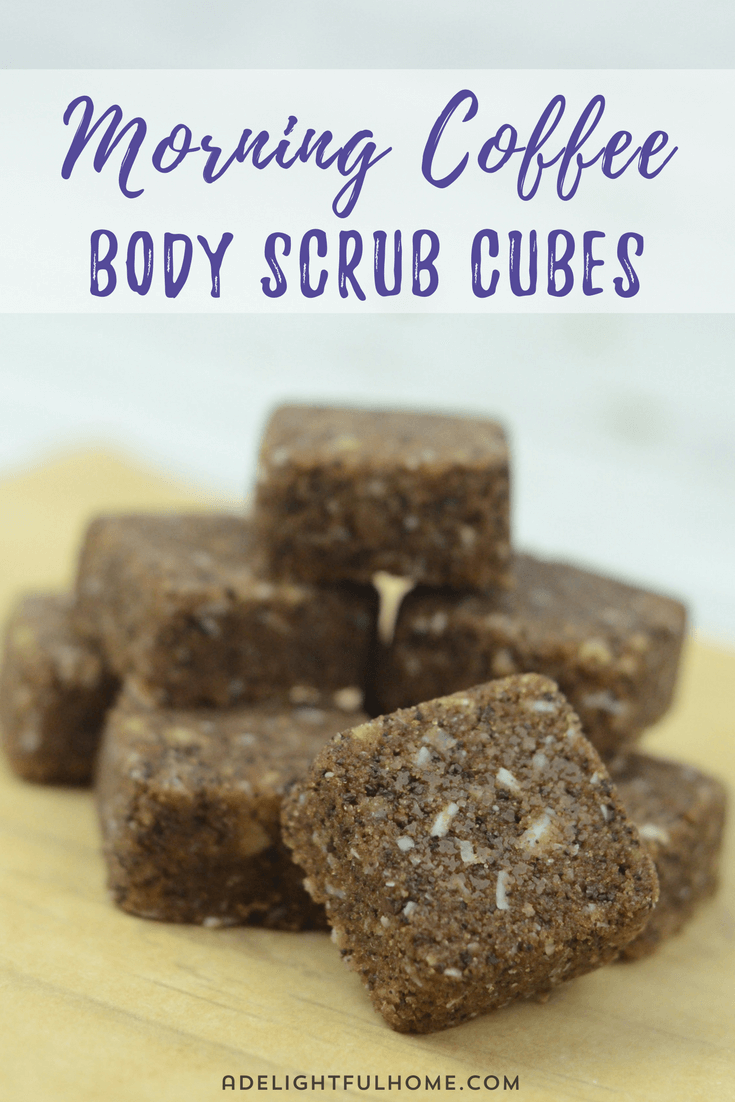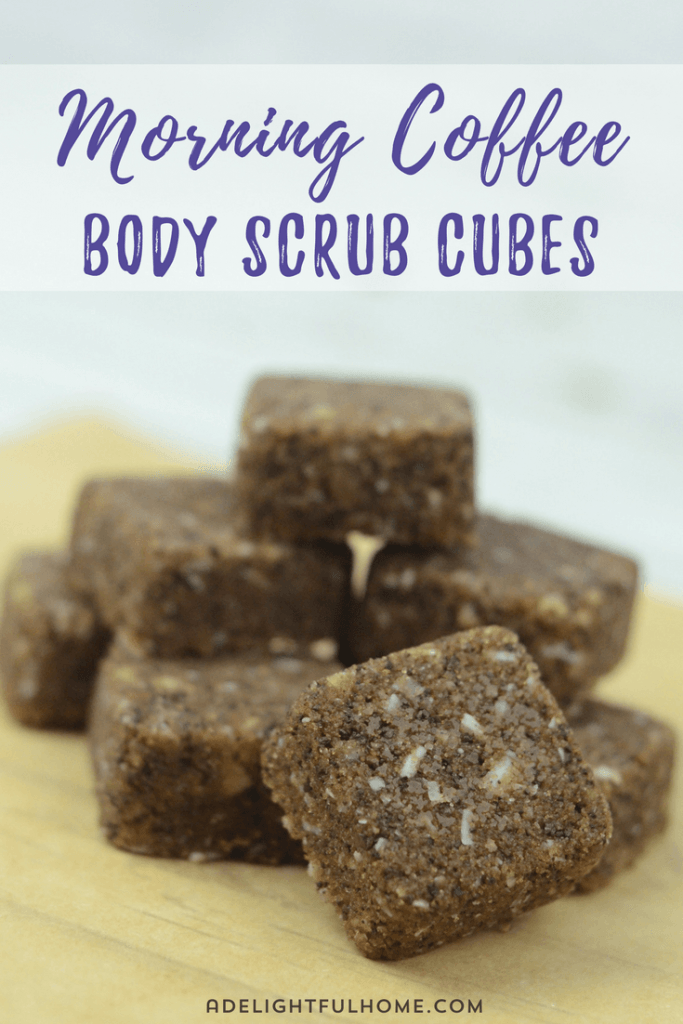 Ingredients
1 Tablespoon cocoa butter (where to buy)
1 Tablespoon coconut oil (where to buy)
½ cup brown sugar
1 Tablespoon ground coffee
¼ cup grated natural soap
6 drops vanilla oleoresin (where to buy)
Instructions
Melt the cocoa butter, oil, and shredded soap in the top of a double boiler (the soap won't completely melt, but that's fine).
Place into a silicone mold and let cool. Put in the fridge or freezer to speed the process along. Once firm, remove from mold and store in a container.
Want more body cube recipes? My new book, The Body Scrub Bible has a few, plus it includes more information that you'll ever need to create all-natural, body scrubs to get healthy glowing skin.