This post may contain affiliate links which won't change your price but will share some commission.
As a toddler, my daughter's fine hair was always tangled and in need of brushing. I sought for ways to get the knots out as easily as possible and found detangling sprays and leave-in conditioner worked the best.
But I didn't want to spray chemical-laden products on my child!
I also didn't want to pay crazy prices for a natural product.
After a little internet research, I found an easy and inexpensive way to make my own detangler/leave in conditioner. We've been using this for almost nine years now!
To make your own detangler or leave-in conditioner: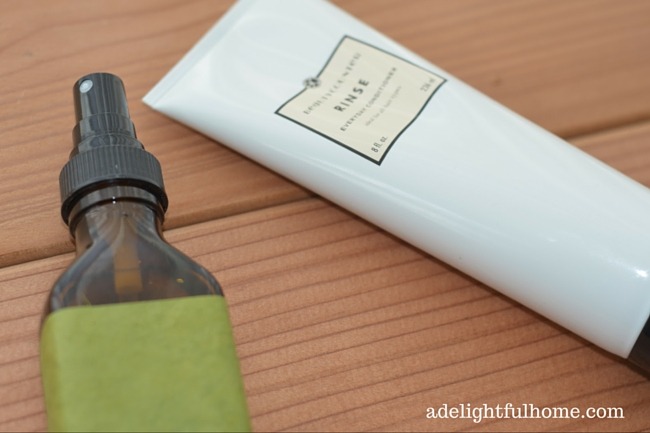 (The conditioner pictured is this one from BeautyCounter. I love it!)
You will need:
1 1/4 cup distilled water
3 Tablespoons conditioner
Spray bottle
Method: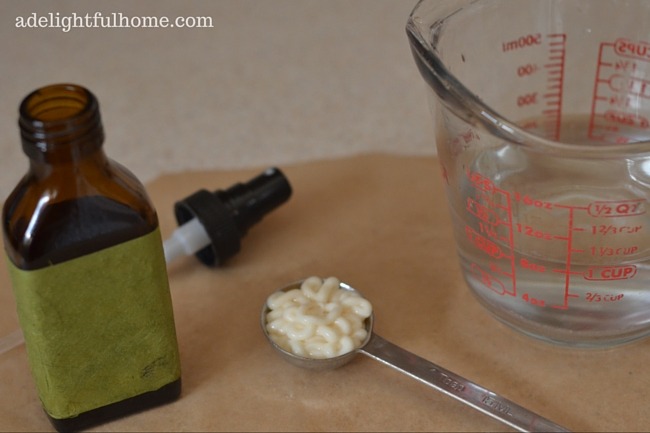 Warm the water slightly on the stove top in the microwave to aid in mixing.
Add the conditioner. Stir. (If conditioner is not dissolving, use a whisk.)
Pour into bottle and shake.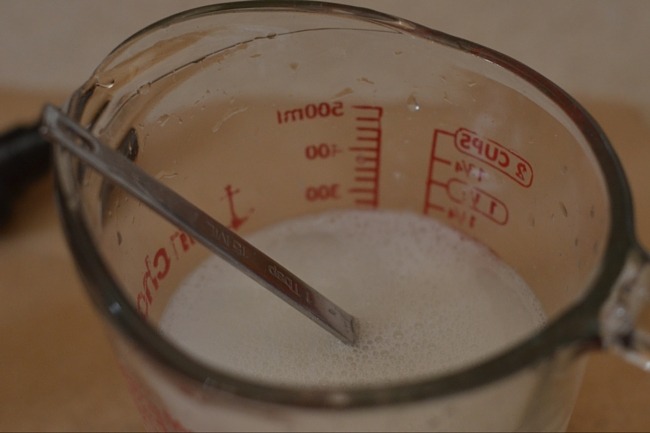 That's it!
Spritz on hair and comb through.
You could also add the water and conditioner directly to the bottle and shake to combine (which is what I usually do). Just be sure to shake well.
If you find this is not enough, or is too much for the size of spray bottle you have, the extra can be stored in a conditioner with a tight fitting lid, or adjust the recipe to make the correct amount for you. The ratio is close to one part conditioner: 5 parts water.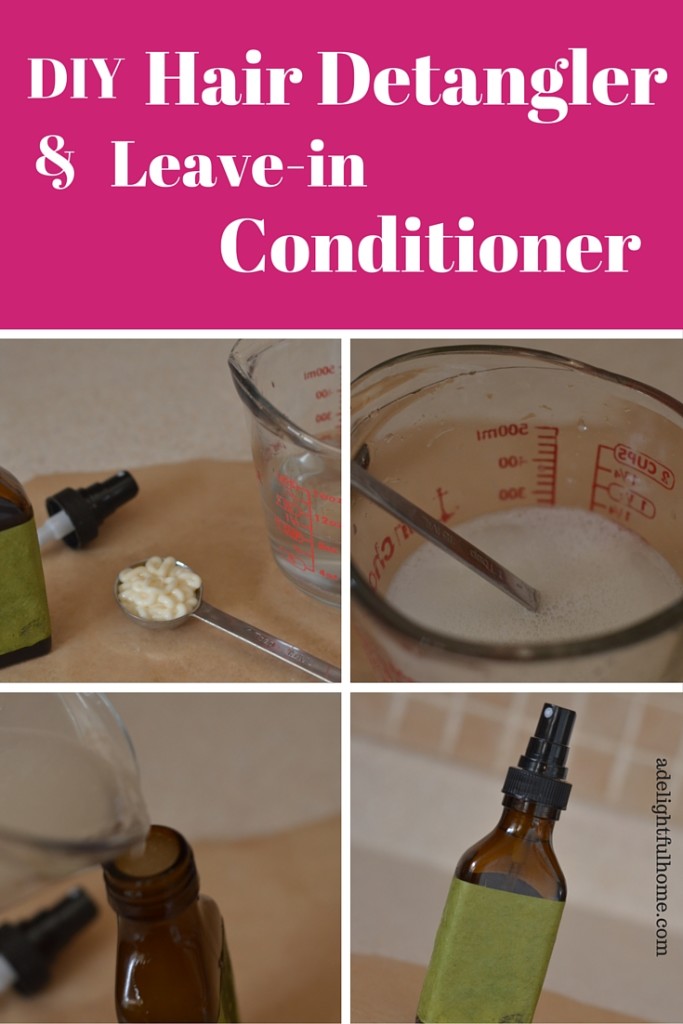 This is Day 20 in the 31 Days of Natural Beauty Series
Originally published on Sept. 12, 2011. Has been updated.