This post may contain affiliate links which won't change your price but will share some commission.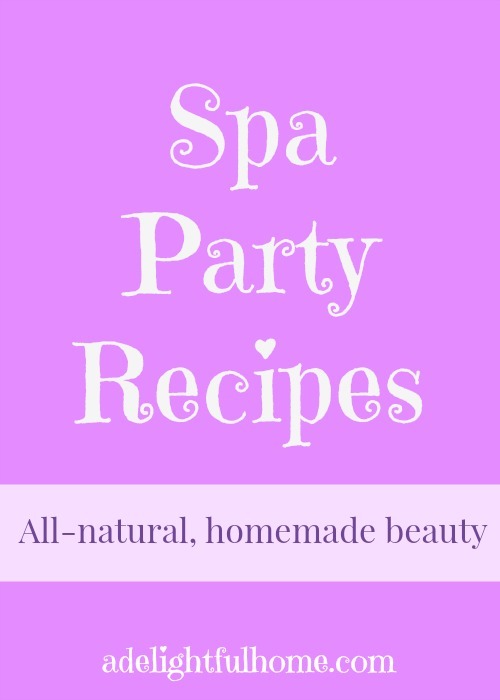 Today I want to share two recipes that will make hosting a spa party simple and doable.
You can use both, or even just one. As you know, getting-together is half the fun.
These recipes are so simple, you can make them ahead of time, or have your party guests help put them together after they arrive.
Facial mask
Use a facial mask to help remove dead skin cells and brighten skin. Plus, it's just fun to laugh at one another with a mask on your face!
Ingredients
White cosmetic clay (also known as kaolin clay) – I chose this because it is suitable for all skin types.
Water, chamomile hydrosol, or yogurt (choose one, or a combination)
Method
Measure 1 tablespoon of clay per person into a bowl. Add 1 tablespoon of liquid per person and stir to make a paste. If it is too runny, ass a little more clay. If too dry, add extra liquid (just a little as time).
Find more facial mask recipes in my book: DIY Face Masks and Scrubs
To use: apply to clean skin with fingers or a makeup brush. Let sit for 10-15 minutes. Wash off with warm water and a washcloth.
Basic Sugar Scrub – for hands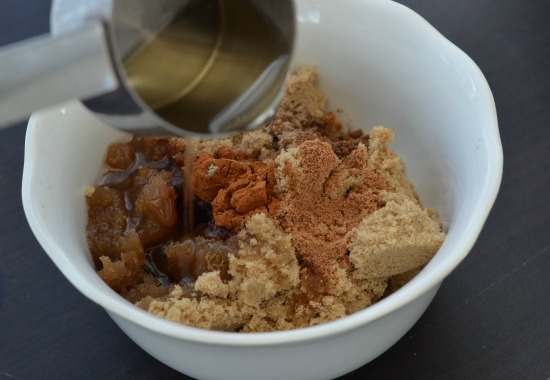 A simple hand scrub will give everyone softer, smoother skin.
Ingredients
1 cup brown sugar
1/2 cup almond or grapeseed oil
1 teaspoon vanilla
Method
Stir all ingredients together.
To use: rub a few teaspoons of scrub between hands getting the back off the hands as well. Wash off with warm water.
This recipe should produce enough for 12-15 people.
These two recipes will form the base of a fun spa night. Add extras like hair treatments or foot soaks to round out the evening.