This post may contain affiliate links which won't change your price but will share some commission.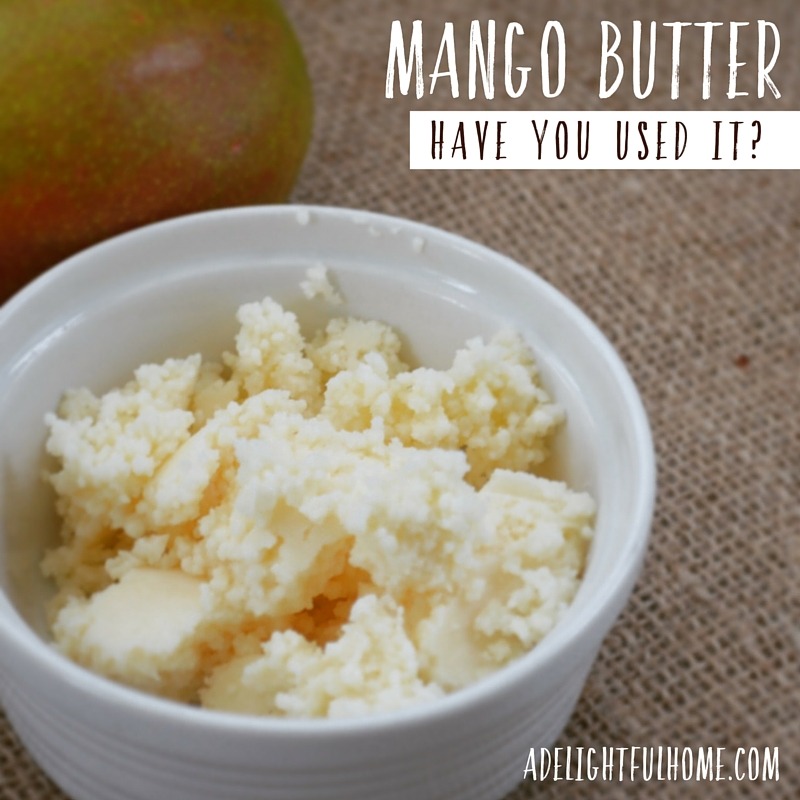 Many of the DIY natural body care recipes I share include some form of butter – often it's cocoa butter or shea butter.
But, there are many other butters that are just as delightful.
Mango butter is one of them.
Mango butter comes from the seed kernels of the Mango tree. It is rich and emollient, making it highly effective in nourishing and moisturizing the skin.
It is well suited for use in body care products, such as body butters, massage creams, balms and salves.
It can be used much like cocoa butter and shea butter, however it does not usually work well as a stand alone product (which cocoa and shea butter can do quite well). I find mango butter to be more similar to shea than cocoa butter, since it has a medium softness and consistency.
Mango butter has a tendency to clump together somewhat easily (which can see in the image above), so it is best to use in combination with other butters or oils in order to get a creamy and consistent texture.
Mango butter has a fairly light scent. It doesn't smell like mangos. Which you probably already figured out since it comes from the seed and not the flesh, but I thought it was worth mentioning.
Mango butter has a shelf life of 18 months to three years, depending on storage conditions. It's best to store in a cool, dark place.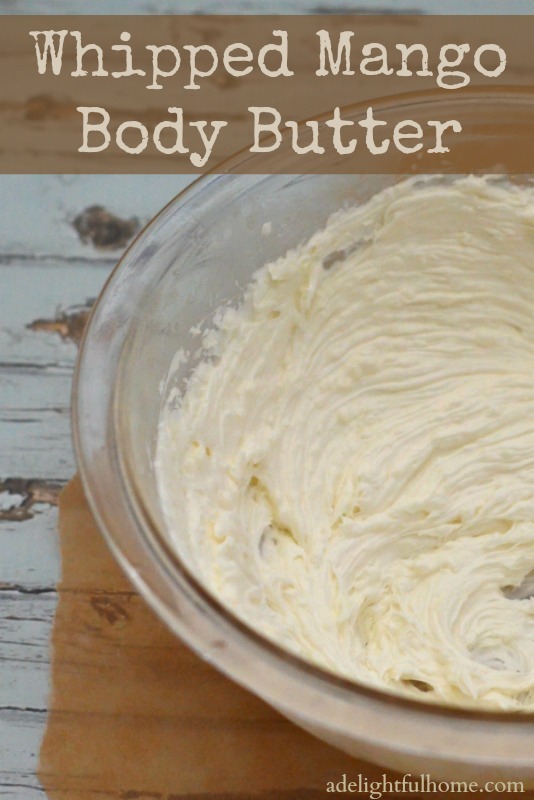 DIY Body Care Recipes that Use Mango Butter
Ready to include mango butter in some of your body care recipes? Here are a few to get you started?
DIY Whipped Mango Body Butter @ A Delightful Home
Mango Butter Lip Balm @ Simple Pure Beauty
Pain Relief Lotion Bars @ Wellness Mama
Mango Butter Soap @ Oil and Butter
Mango Citrus Body Butter @ Garden Therapy
Mint Chocolate Foot Butter @ Growing Up Herbal
Belly Butter Recipe @ Mama Natural
Where to buy Mango Butter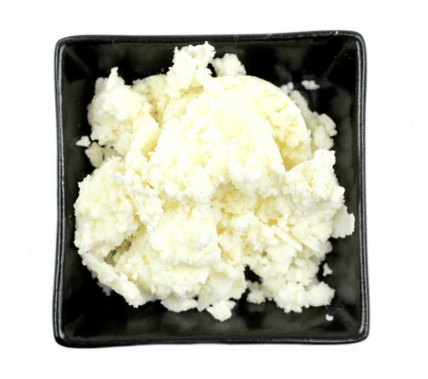 Image via Mountain Rose Herbs
I usually purchase mango butter from Mountain Rose Herbs. It's great quality and organic.
Mango butter is also available from Amazon.com.
Do you use mango butter? I'd love to know!