This post may contain affiliate links which won't change your price but will share some commission.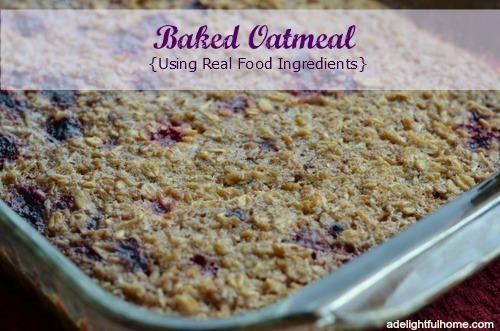 This is a basic baked oatmeal recipe we eat often. It uses real food ingredients and is not overly sweet.
My husband, who does not like oatmeal, loves this and requests it often.
We usually add apples to it, but used blackberries in the picture above. Most fruits will work well in this recipe.
The other thing I love about this recipe is that it is prepared the night before. This allows me to get a jump start on my day and makes me feel very organized. Which is not something I feel very often. So this is a great feeling!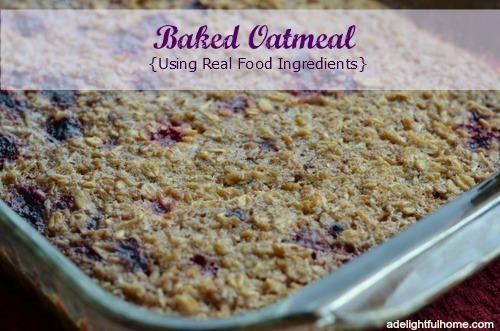 Overnight Baked Oatmeal
2-1/2 c. regular oats
1-3/4 c. buttermilk or regular milk
½ c. coconut oil, melted
4 eggs
½ c. sucanat or maple syrup
1 tsp. Baking powder
½ tsp. Sea salt
2 tsp. Cinnamon
2 tsp. Vanilla
½ cup shredded coconut
2 c. chopped apples (or berries, peaches, pears)
Optional: add 2 cups or raisins and/or nuts
The night before: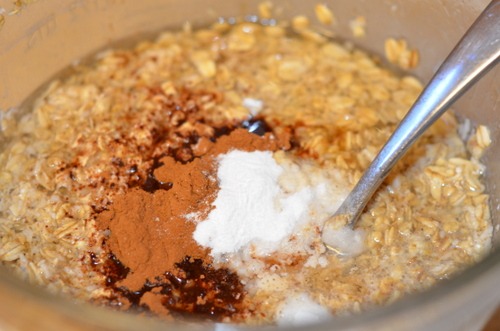 Mix all ingredients in a bowl until well combined.
Pour into a greased 9×13 inch baking dish.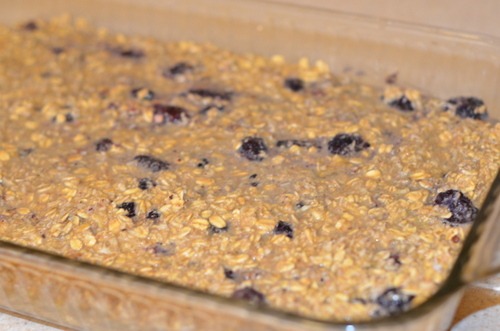 Cover and place in the refrigerator.
In the morning:
Uncover and put dish in the oven before turning the oven on.
Heat oven to 350 degrees.
Bake for 25 – 35 minutes (but it does seem to vary depending on what ingredients I've added. Watery fruit makes it take a little longer to cook).
Once cooked through (oats should be firm), remove from oven and allow to cool briefly.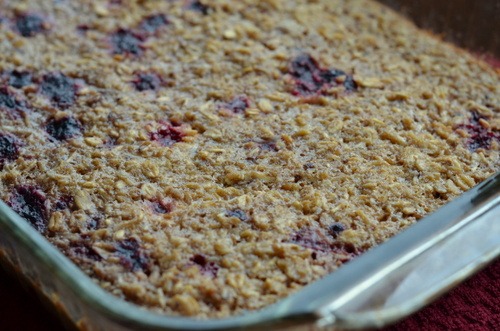 Serve with a little milk.
If you like a sweeter oatmeal, you may add more sugar to the mix before baking. Or sprinkle over when serving.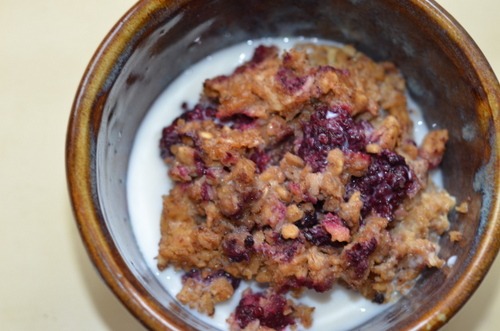 Do you like baked oatmeal?