This post may contain affiliate links which won't change your price but will share some commission.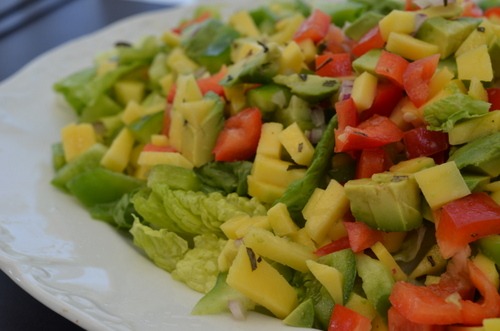 Often people try to "be good" buy choosing Fat-free salad dressing to go over their salad.
But many don't realize that salad with a little fat is healthier than salad without fat.
Here's why:
That little bit of good fat helps the body absorb all of the nutrients in the salad (this holds true for eating vegetables of any kind).
Studies have shown that the body has a difficult time getting all the good stuff (vitamins and minerals) out of vegetables when there is no fat to go along with them.
This doesn't mean we have to douse our salads in creamy dressings, but it does mean that a salad dressing made with real olive oil is going to bring a lot more benefits to your body than one without.
If you don't care for dressing, try adding some avocado or nuts to your salad.
It is also worth noting that many of the "fat-free" salad dressings on the market are full of other undesirable ingredients that your body has to work over time to deal with. They have to make them taste good somehow.
It's very easy to make your own salad dressings.
Here are a few you might like to try:
What's your favorite salad dressing?
If you have a good one posted on your blog, leave us a link below.