This post may contain affiliate links which won't change your price but will share some commission.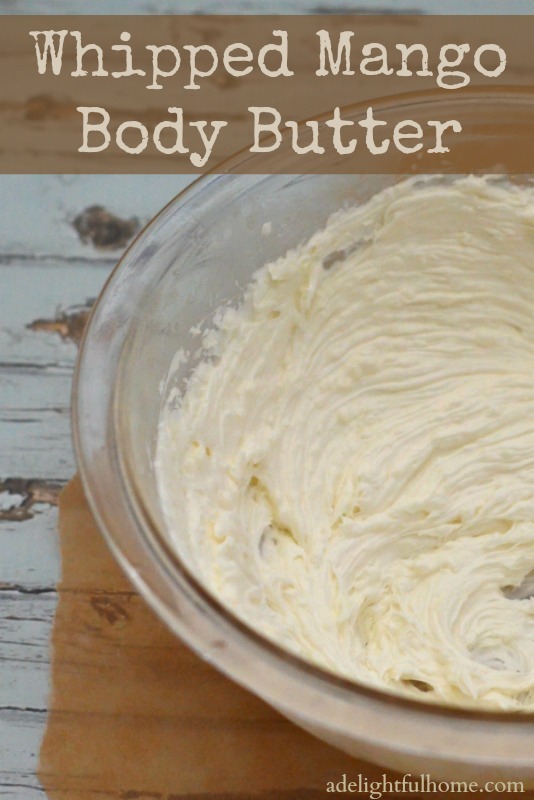 Preparing a simple body butter is quick and easy. However, some body butters can become a little too firm and difficult to apply or are excessively greasy.
This whipped mango body butter aims to avoid both of those pitfalls and turn out light and fluffy, almost like a whipped topping, silky smooth, and highly absorbent.
Just be careful of others are around when you make this as the whipped butter can easily be mistaken for whipped cream or some other delicious dessert!
---
PSSST! Pardon the interruption…
But I think you'll want to check this out.
I'm excited to announce that the popular Herbs & Essential Oils Super Bundle is back for the 4th year in a row!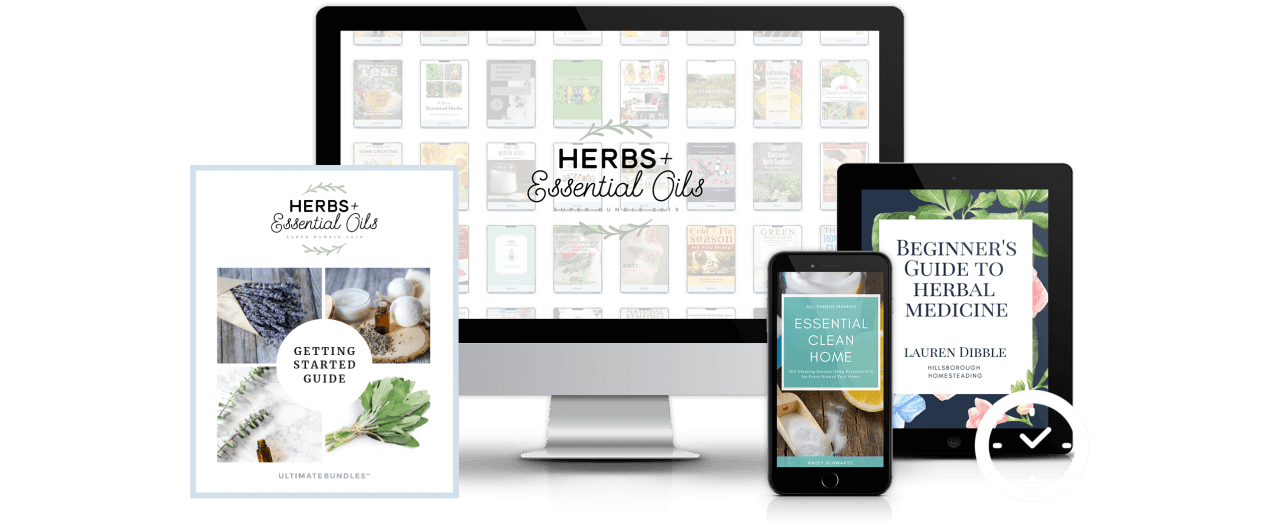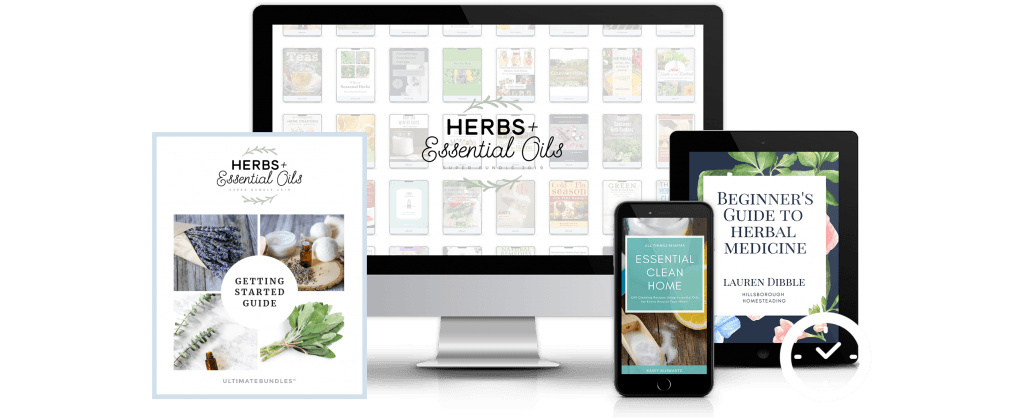 Inside the Herbs & Essential Oils Super Bundle, you'll find:
29 eBooks on cold and flu remedies, an evidence-based approach to CBD oil, cleaning your home with natural products, and more!
7 eCourses on creating botanical drinks, herbs for ADHD and focus, the healing power of tea, plus more!
4 printables to keep you organized, help you have essential oil safety at your fingertips, and more.
$700 worth of resources for just $37, but only for a few days!
---
Whipped Mango Body Butter Recipe
Ingredients for whipped mango body butter
1/2 cup mango butter
1⁄4 cup coconut oil
1/4 cup jojoba, light olive oil, or grapeseed oil
1 tablespoon arrowroot powder
1/2 – 1 teaspoon lavender essential oil (optional)
You will also need a large bowl filled with ice, a small bowl to place in the ice (this will contain the body butter mixture), beaters, and a jar to store the body butter (makes about 6 ounces).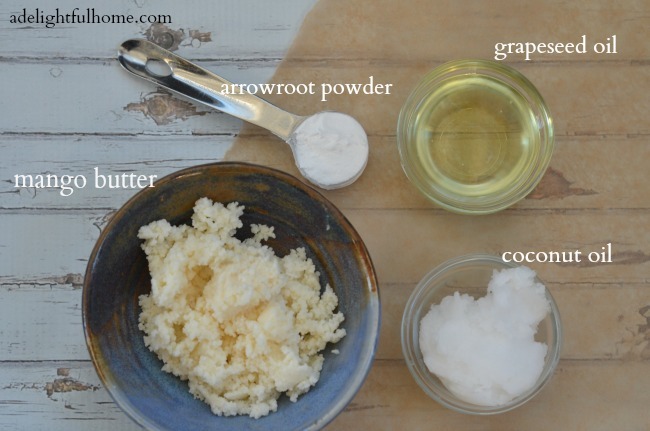 Instructions
1. Melt mango butter and coconut oil in a double boiler.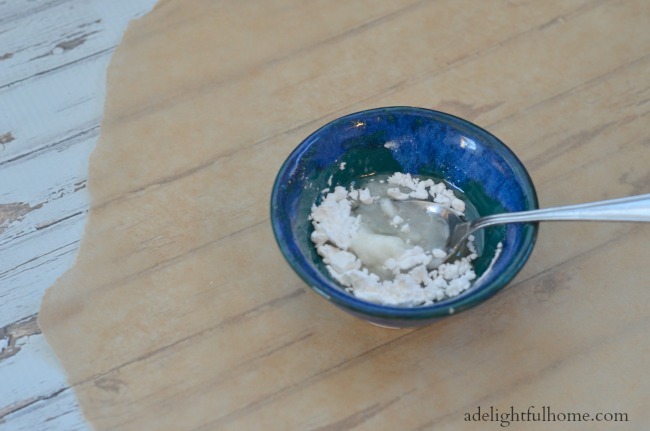 2. While melting, mix 1 tablespoon of arrowroot powder with 2 tablespoons jojoba, grapeseed, or olive oil (whichever you have chosen to use). Mix until a smooth paste forms.
3. Once mango butter and coconut oil have melted, remove from heat and add the arrowroot/oil mixture and also the rest of the oil. Stir to combine.
4. Let cool briefly and set up the ice bowl (fill a large bowl with ice and place a smaller bowl on top of the ice, so the ice comes up around the bowl).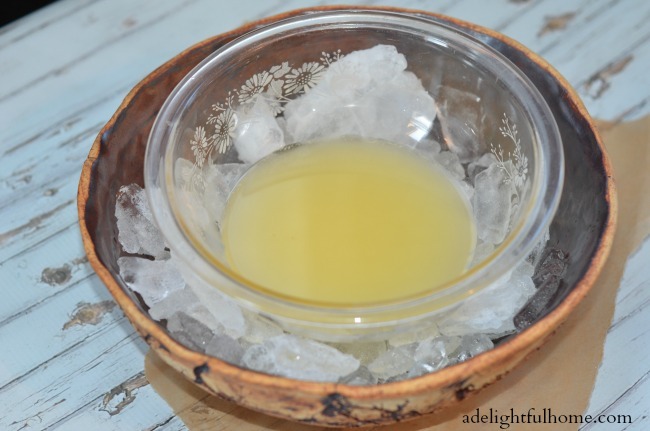 5. Pour the body butter mixture into the smaller bowl and leave to cool for at least 10 minutes.
6. If mixture is not firming up after 10 minutes, leave a little longer, or place in the fridge. Just be sure to watch closely as it will be near impossible to whip once it hardens.
7. Once mixture is beginning to set, add essential oils, if using.
This is a picture of the cooled body butter before shipping. I know it's a terrible picture, buy maybe it will give you an idea of what it looks like: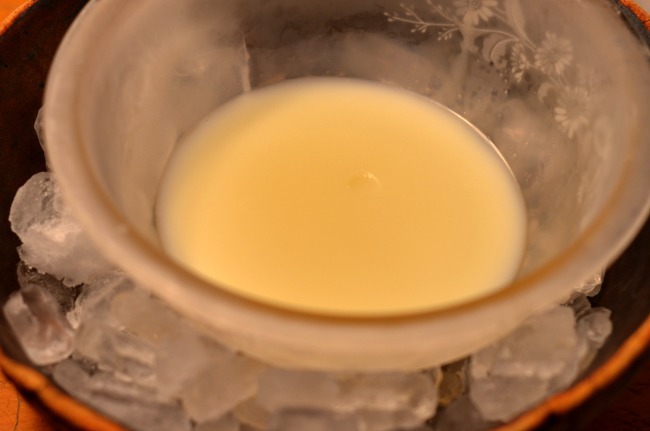 8. Remove smaller bowl containing the mixture from ice bath and whip on medium/high until peaks form.
If mixture does not thicken, return to the ice bath and let set a little longer before whipping again. (You can even whip directly in the ice bath).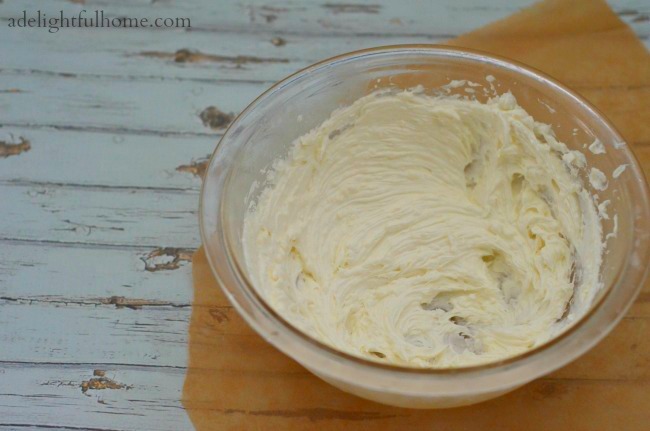 9. Store in an airtight container and keep out of direct sunlight.
It is important that you place butter into the container quickly after it has been whipped as it will begin to harden and become more difficult to transfer.
Body butter should last at least 3-6 months.
This recipe is adapted from one found in Organic Beauty Recipes.

This book is excellent and contains recipes for all of your beauty needs, including:

toothpaste
hair gel
deodorant
lotion
shampoo and conditioner
make up
and lots more (50+ all-natural, toxin-free recipes that really work!)
If you enjoyed this tutorial, you might like to take a look at my new Body Butter Basics e-course. If you hurry you can get it for the introductory price of $9.95.

Click the image below for more details.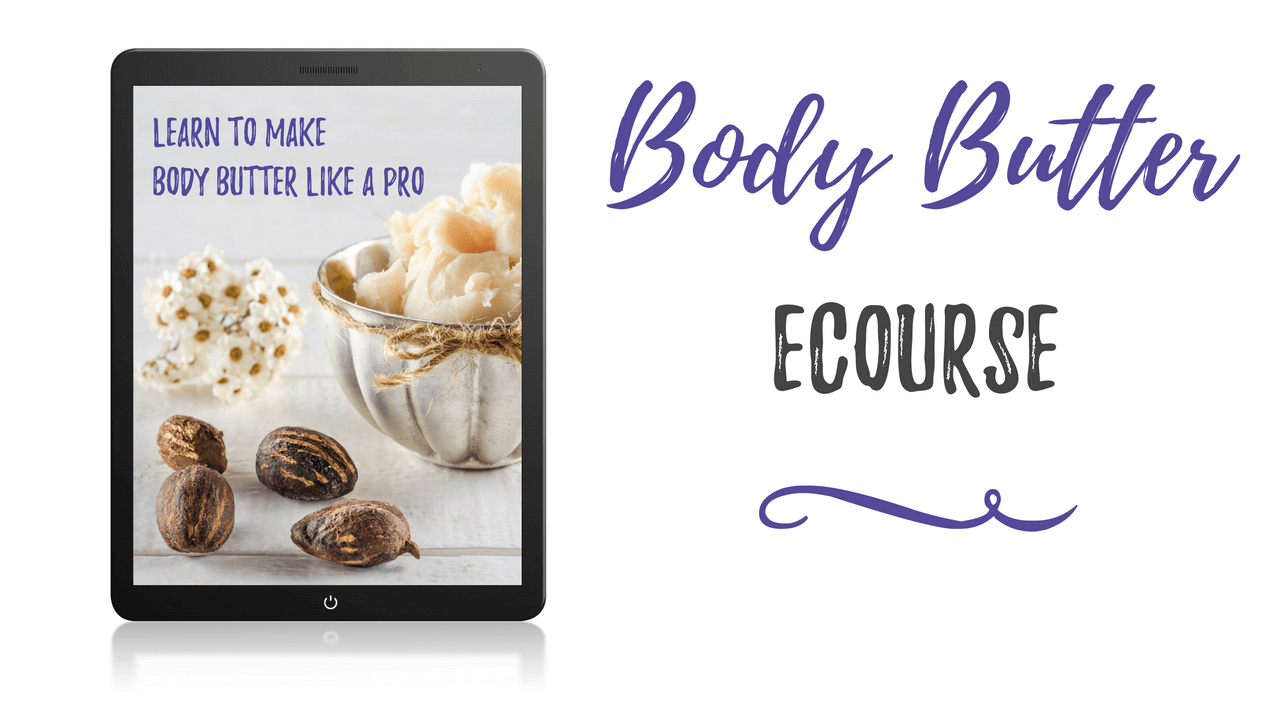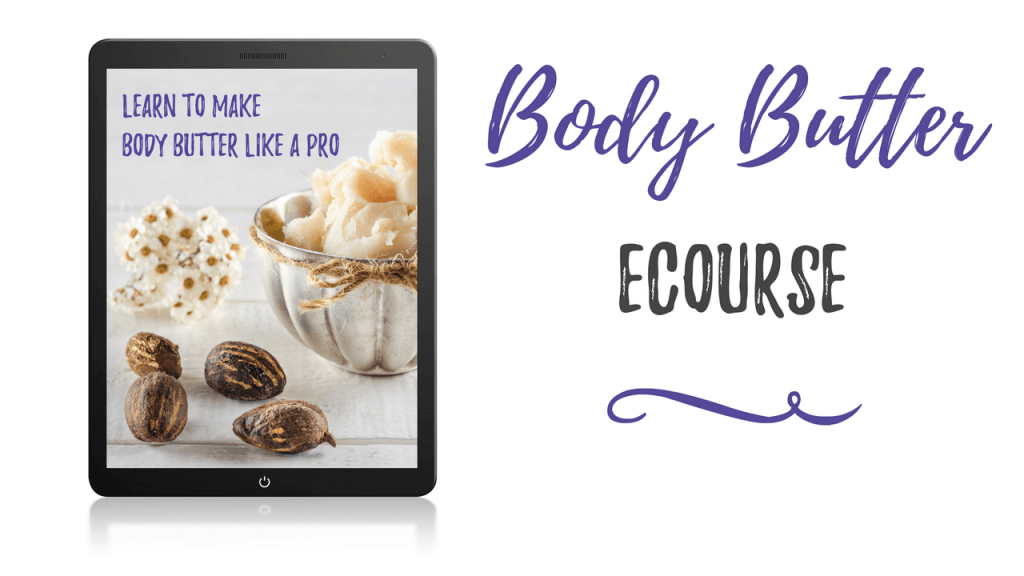 This post contains affiliate links. Thanks for your support!