This post may contain affiliate links which won't change your price but will share some commission.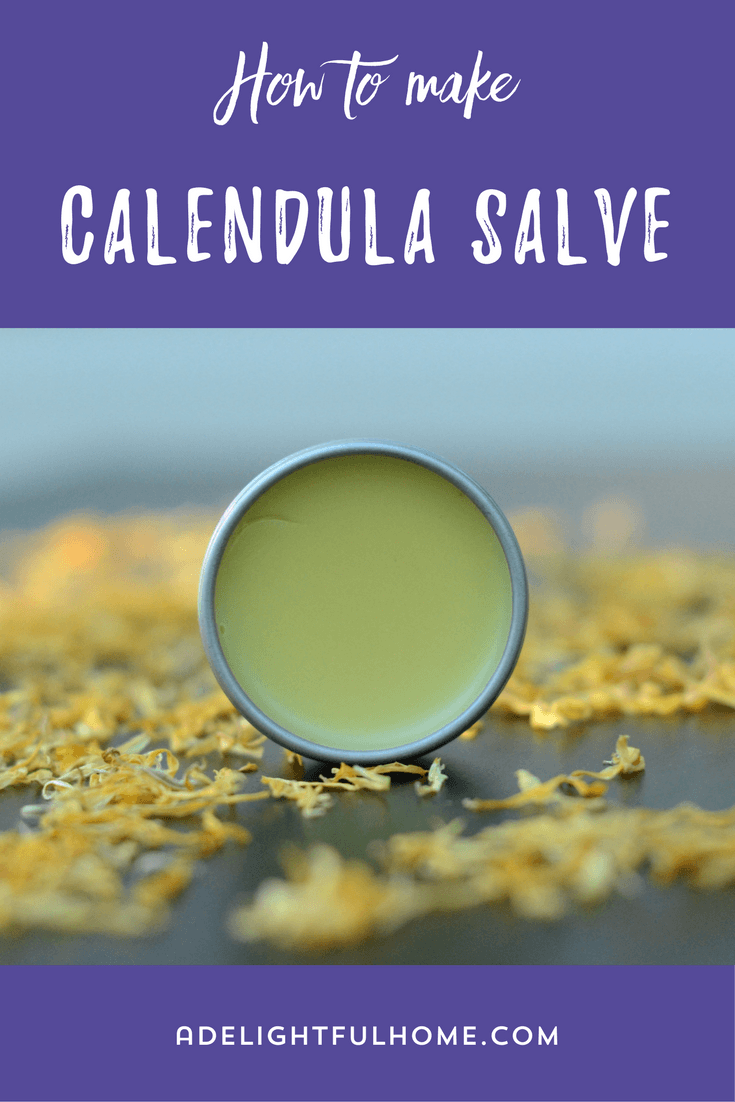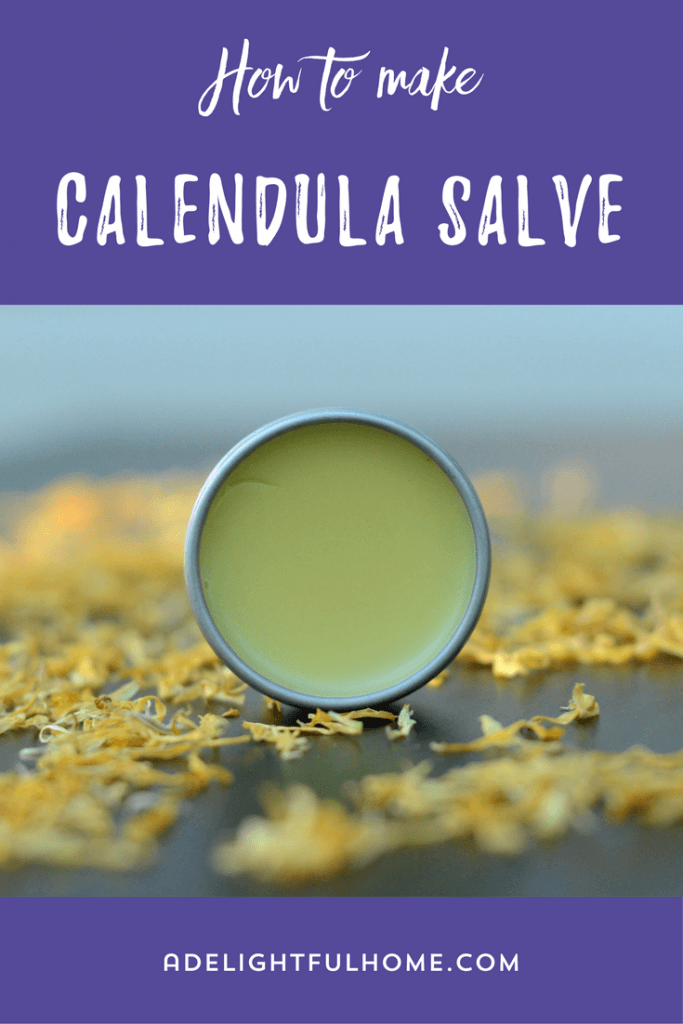 Calendula. A humble flower, with many uses.
Also known as the pot marigold, calendula is highly favored for its skin healing properties. It is also excellent for sensitive skin, making it perfect for use with babies and children.
Making a salve allows us to harness the calming and anti-inflammatory powers of this wonderful plant.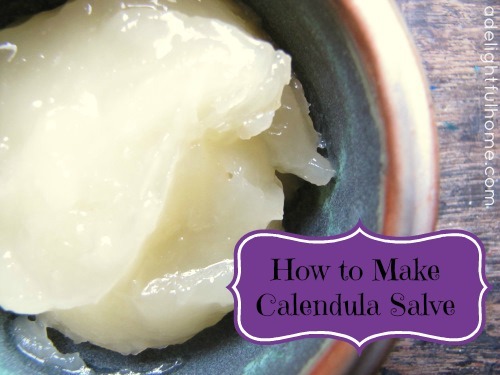 The best part, it's easy! I'm not kidding. It really is.
Keeping Calendula Salve on hand will allow you to treat the following ailments:
Rashes (including diaper rash)
Chapped lips
Cuts and scrapes
Dry skin
Minor burns
In my opinion, the variety of conditions this little salve treats, makes it a product everyone who is able, should have on hand.
How to Make Calendula Salve
If you've already made calendula oil (according to these directions) then you'll be ready to make this salve even faster! Just measure out the oil (since it's already infused) and warm with the beeswax.
If you don't have any calendula oil on hand, I'll share how to make some below. Calendula oil is also available for purchase from Amazon and Mountain Rose Herbs.
Gather the following ingredients and supplies:
1/4 cup dried calendula petals (buy at Mountain Rose herbs or Amazon)
1/2 cup extra virgin olive oil
1/8 cup grated beeswax or beeswax pastilles (buy at Mountain Rose Herbs or Amazon)
10 drops lavender essential oil (or more if desired, up to 40 drops)
Cheesecloth (buy at Mountain Rose Herbs or Amazon)
Heavy pot
Spoon
2-cup glass measuring cup
Rubber band
Crockpot
The following method is the "quick" version. (I'll share the longer version at the end of the post.)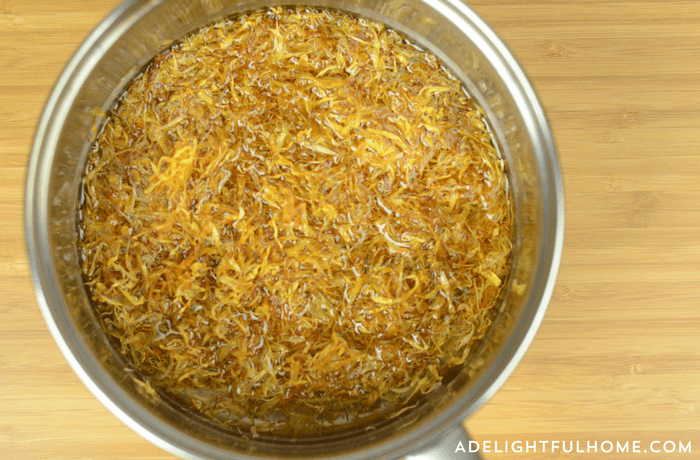 Step One: Place olive oil and calendula petals in the top of a double boiler and warm over medium heat for at least 30 minutes.
Note: I originally suggested putting olive oil and calendula petals in a small crockpot and heat on low for approximately three hours, but this tends to get a little overdone with such a small amount. This works fine if you are doubling or tripling the recipe, but if not, go with the double-boiler method instead.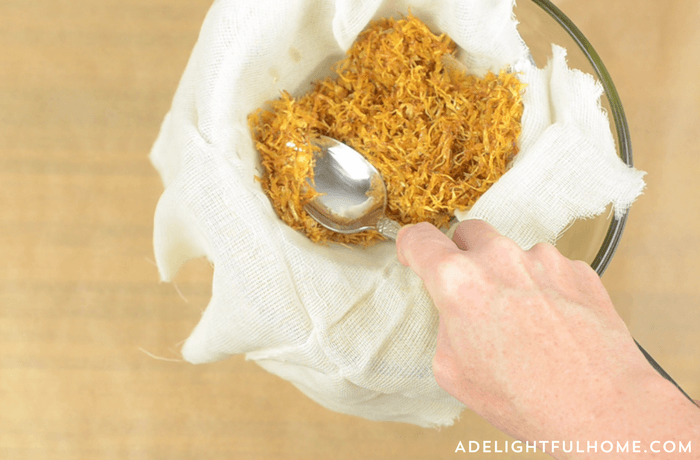 Step Two: Strain oil by placing a cheesecloth over a mesh strainer and setting over a bowl. Press the herbs with the back of a spoon to get out the excess oil. Also, gather up the edges of the cheesecloth and wrap it around the herbs, squeezing out as much oil as possible.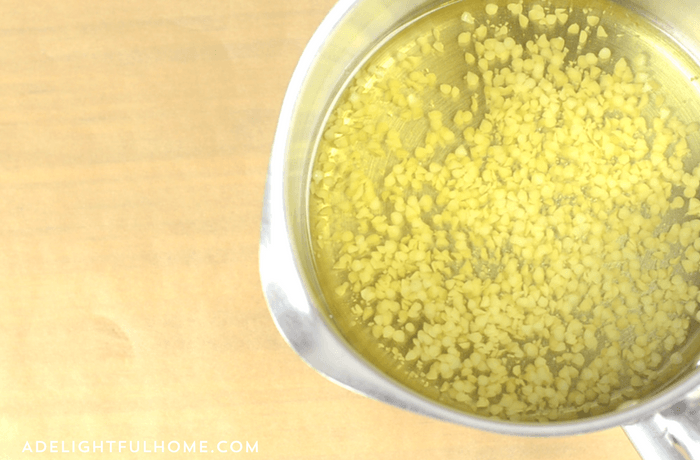 Step Three: Pour strained oil into a heavy saucepan and turn the heat on low. Add the beeswax and stir occasionally until melted. Add the essential oil and stir to distribute.
Note on essential oil: Some recipes suggest using 40 drops of lavender oil while others only call for 10. I made this version with 10 because it is intended for use with my baby. I will make another batch with 40 drops to use with the rest of the family.
Step Four: Pour into a clean container, leaving uncovered until completely cooled.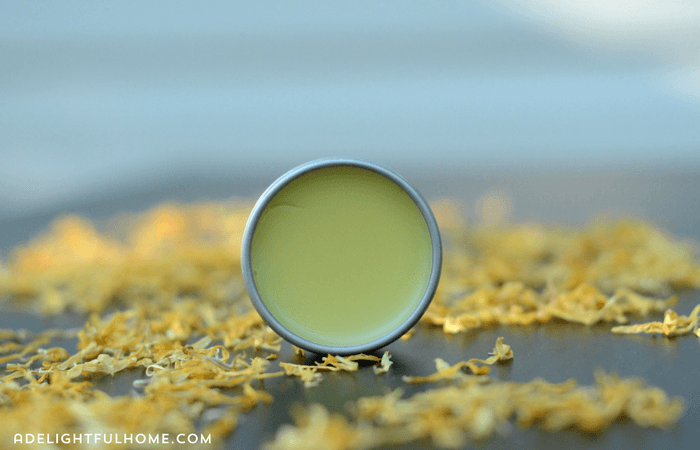 Step Five: Cap and label. This salve should last for a year.
To use: Rub a little Calendula Salve on any cuts, scrapes, rashes, or dry skin a few times a day.
For diaper rash, use after every diaper change.
This recipe was inspired by the instructions of my friend Michele
(By the way, Michele has many wonderful recipes for homemade herbal remedies in her lovely e-book: Herbal Nurturing. I highly recommend it.)
The longer version
Made calendula oil video the cold infusion method. I've explained this in greater detail here, but the basic idea is to place dried calendula petals in a clean jar and pour the olive oil over the top. Close lid tightly and shake to blend. Allow to sit for two to four weeks until the oil turns a golden color.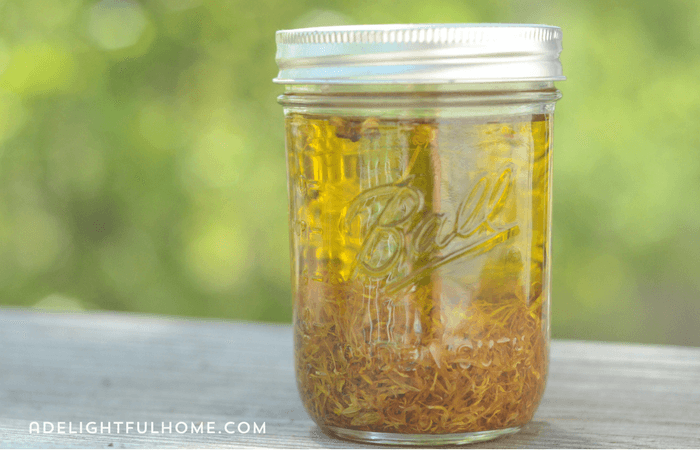 Strain and follow the above directions.
This longer version is really preferable to the quick version since it uses less heat which will keep more of the natural healing properties of the Calendula flower intact. If you have time, I'd recommend this version whenever possible.
Here's a quick video demonstrating how easy this is to make:
Links to Mountain Rose Herbs are affiliate links. I am a loyal Mountain Rose Herbs customer and have been for many years. I recommend them to you because I use and enjoy their products myself.
Want more Calendula Recipes?
My new ebook, The Calendula Guidebook, is packed full of home remedies and simple skin care recipes.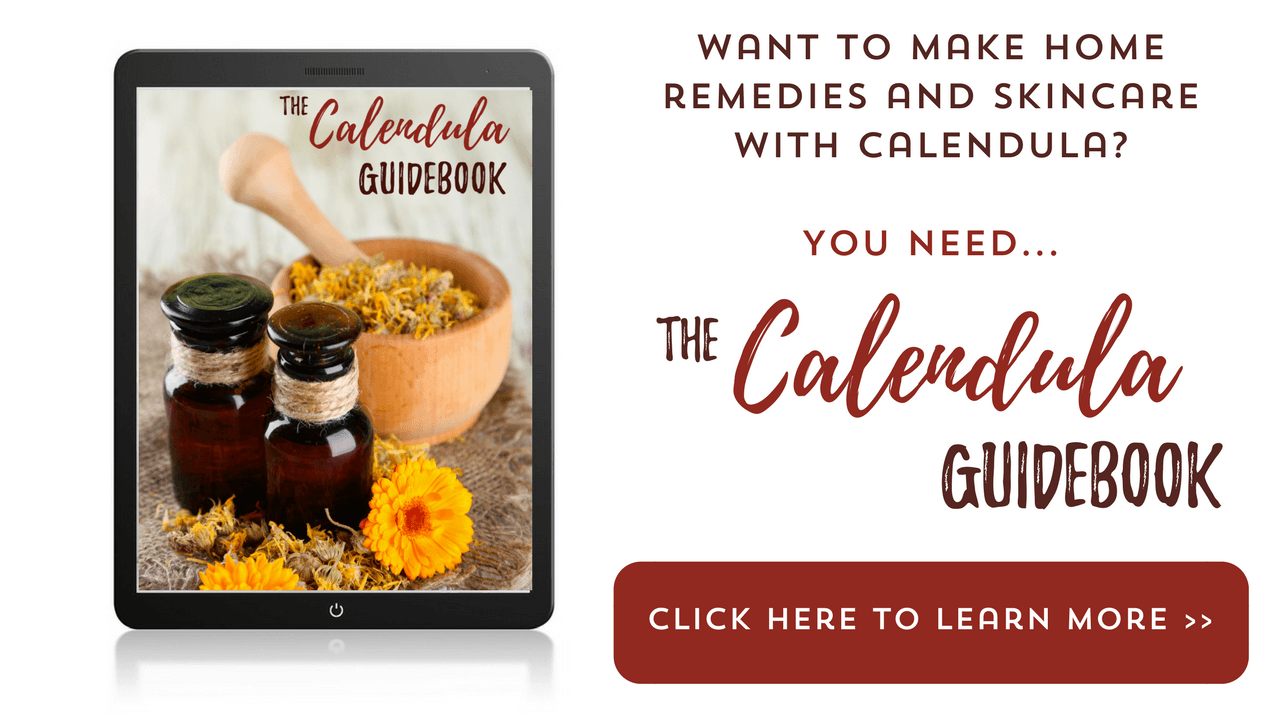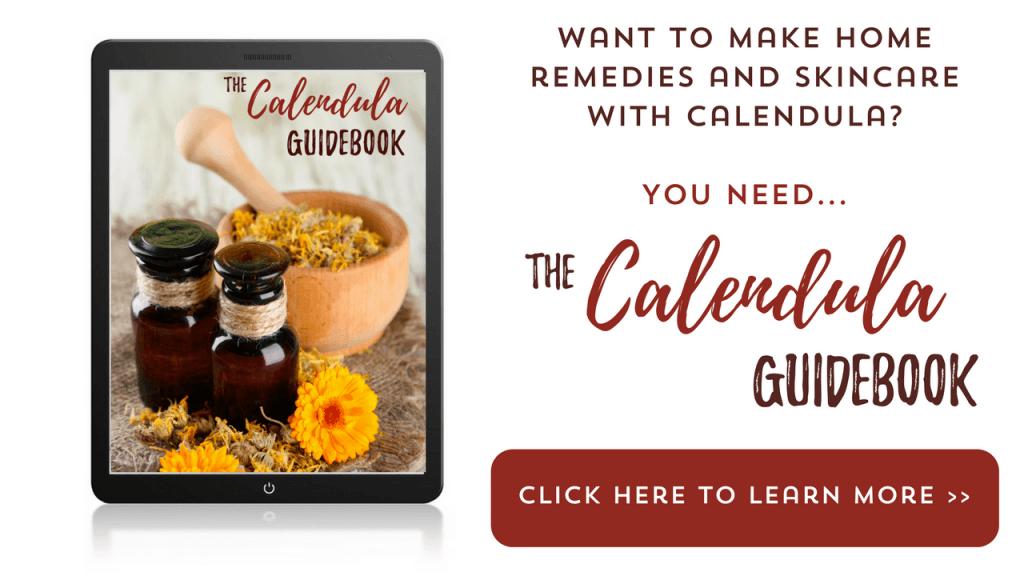 This post was originally published on May 31, 2011.