This post may contain affiliate links which won't change your price but will share some commission.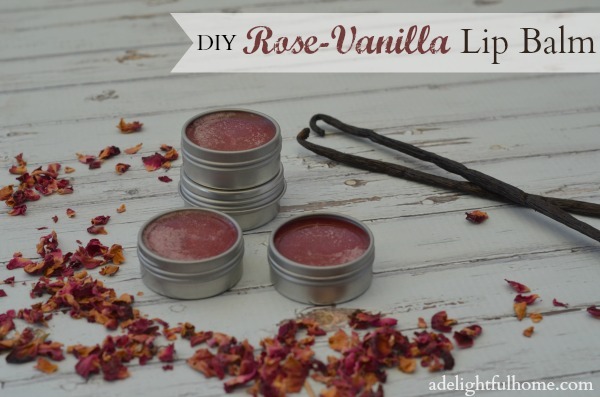 This unique lip balm is very easy to make and turns a beautiful rose color with the addition of alkanet root powder.
Nourishing for the lips, this rose lip balm softens as well as adds shine. The addition of castor oil is responsible for it's smooth application and residual shine.
While this is very quick to create, you will need to think ahead to prepare the rose-infused oil. I already had some on hand, which made this project fast and easy (30 minutes of less).
First Step: Prepare Rose-Infused Oil:
Place a handful of dried rose petals in a jar and cover with oil (I used olive oil, but avocado, grapeseed, or sunflower oil would also work). Close with a lid and leave to infused for 3 weeks. After that time, strain out the rose petals and you have rose-infused oil!
If you need the oil quickly, place a handful of rose petals in a heat proof jar or glass loaf pan and cover with oil. Place in an oven that has been heated to 250 degrees F. Turn off the oven and leave for 3-5 hours (the longer the better). Remove from the oven carefully and strain out the herbs.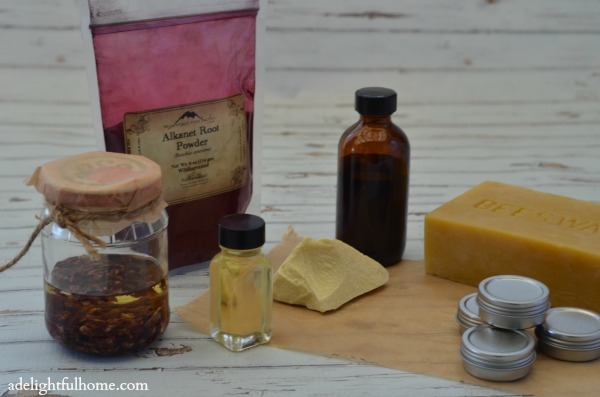 Second Step: Make Lip Balm
Ingredients for Rose-Vanilla Lip Balm:
(Ingredients linked to Mountain Rose Herbs, where I buy most of my supplies. Links are affiliate links.)
How to Make Rose-Vanilla Lip Balm:
In a canning jar or heavy glass measuring cup, place the cocoa butter, beeswax, castor oil, and 3 tablespoons of rose infused oil. Place jar into a small saucepan and fill the pan with water so it comes part way up the side (about 2 inches).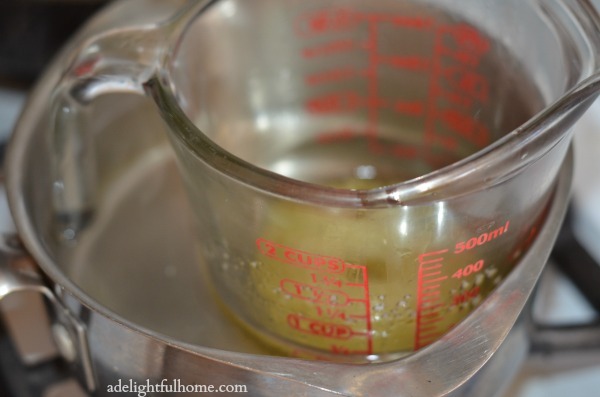 Heat over low heat until the cocoa butter and beeswax have melted. water should be warm/hot, but boiling.
While the wax and butter are melting, mix the 1/4 teaspoon of oil and alkanet root powder in a small bowl until well blended.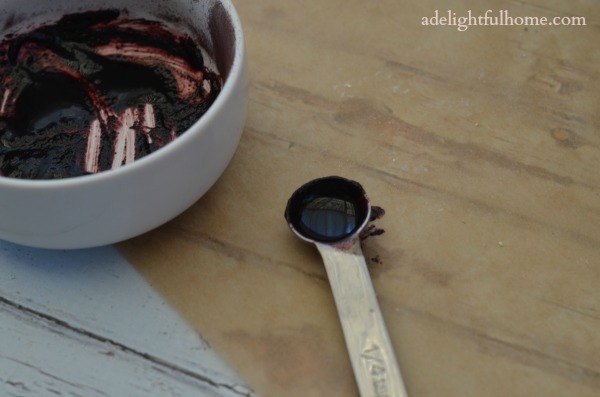 You could add more alkanet root if you want to make the lip balm darker. The amount in this recipe adds a pretty color to the balm, but not much to the lips.
Once cocoa butter and beeswax have melted, remove jar from the pot and set on a sturdy surface. Add the alkanet root/oil mixture and stir to combine.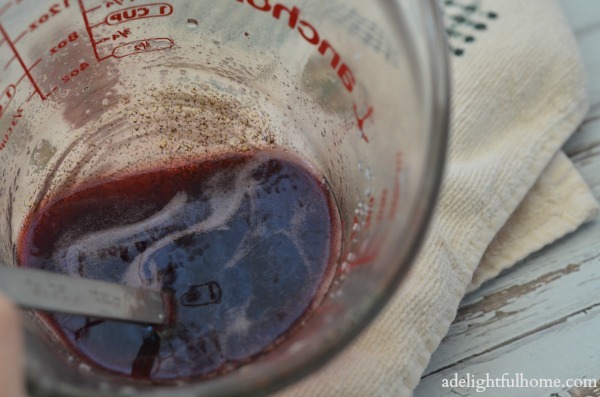 Add the vanilla and stir well to distribute throughout. Add essential oils, if using.
Pour lip balm into tins and leave lids off while it cools.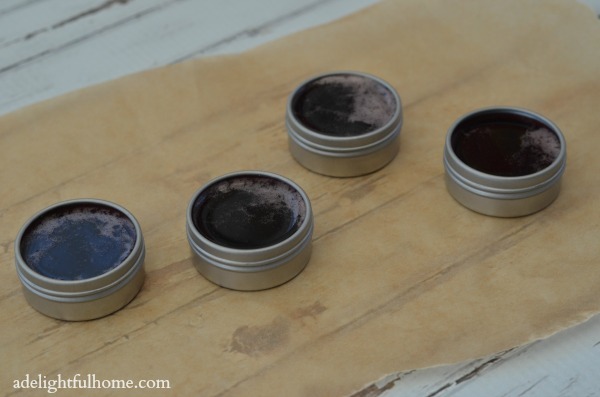 Once cool, add lids and a label.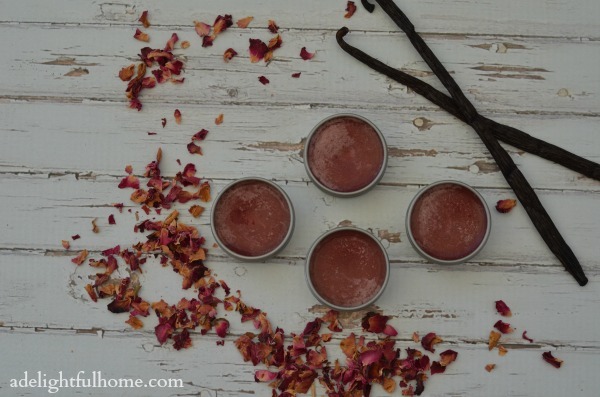 So pretty!