This post may contain affiliate links which won't change your price but will share some commission.
This post contains affiliate links.
Having a few reliable DIY natural body care books on hand makes creating your own products much easier. Plus, if you are anything like me, it's super fun to flip through them with a cup of tea and make lists of everything you want to make!
These are especially helpful when you want to prepare gifts for the holiday season.
Here are a few of my favorite DIY Natural Body Care Books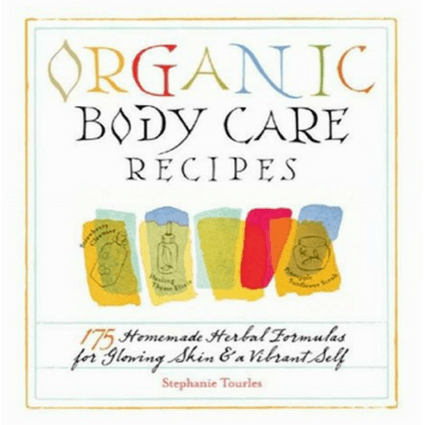 Organic Body Care Recipes
Organic Body Care recipes was one of the first books I purchased when diving into natural body care. Amazon tells me I ordered it in 2007! And I still use it all. the. time.
It's a fantastic book, full of excellent information and wonderful recipes.
It contains over 175 recipes and has some great ideas for putting together unique DIY gift baskets full of your homemade body care treats.
Click here to learn more about Organic Body Care Recipes

The Compassionate Chick's Guide to DIY Beauty
This is a fairly recent purchase, but I already love it. The Compassionate Chick's Guide to DIY Beauty is full of gorgeous colors pictures and 125 easy-to-follow recipes.
While most DIY natural beauty books cover skin care and hair products, this one goes one step further and shares DIY make-up recipes too.
All recipes are vegan and gluten-free.
Click here to learn more about The Compassionate Chick's Guide to DIY Beauty.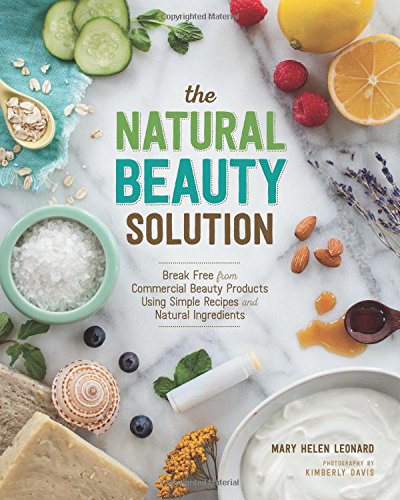 The Natural Beauty Solution
The Natural Beauty Solution: Break Free from Commerical Beauty Products Using Simple Recipes and Natural Ingredients is excellent for beginners. All the recipes are very straightforward and easy to follow.
It includes recipes for skin care, body care, and hair care.
If you want to get started with natural beauty products, this is a great book to have. It would also be an excellent gift for the natural beauty beginner.
Click here to learn more about The Natural Beauty Solution.
BONUS RECOMMENDATION:
This one is one my WISHLIST . . .
So, I have not read yet, but am hoping to get my hands on it soon: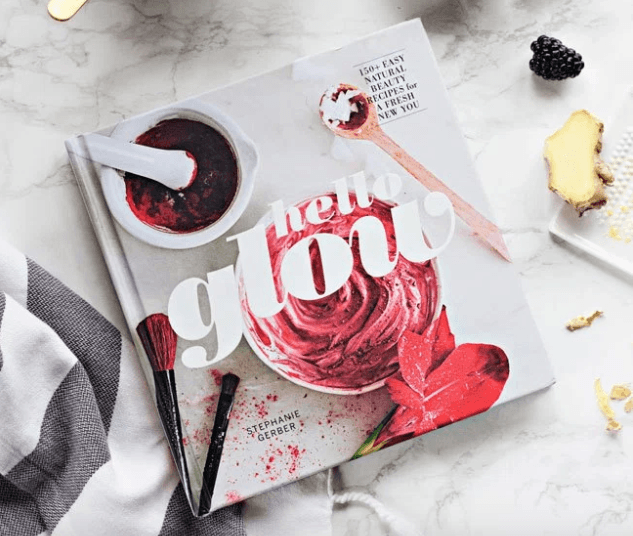 Hello Glow: 150+ Easy Natural Beauty Recipes for a Fresh New You
I've always loved the recipes and gorgeous pictures from Hello Glow's, Stephanie Gerber and I'm sure this book is an extension of that awesomeness.
The Hello Glow book teaches you how to make your own fresh, organic, and effective spa, skincare, hair-maintenance, and cosmetics recipes, which is super fun. But, if her previous tutorials are any indication, you can be sure that these recipes are simple and doable for just about anyone.
You can browse some of the pages on Amazon and it truly looks wonderful.
Click here to learn more about Hello Glow: 150+ Easy Natural Beauty Recipes for a Fresh New You
DON'T FORGET: USE coupon GIFTBOOK to get $5 off $15 book purchase on Amazon today! (Code expired)