This post may contain affiliate links which won't change your price but will share some commission.
Tallow and tamanu oil combine to create a soothing balm to help ease irritation associated with rashes, dryness, and inflamed skin. It's also useful as a wrinkle cream and nourishing balm for minor cuts and abrasions.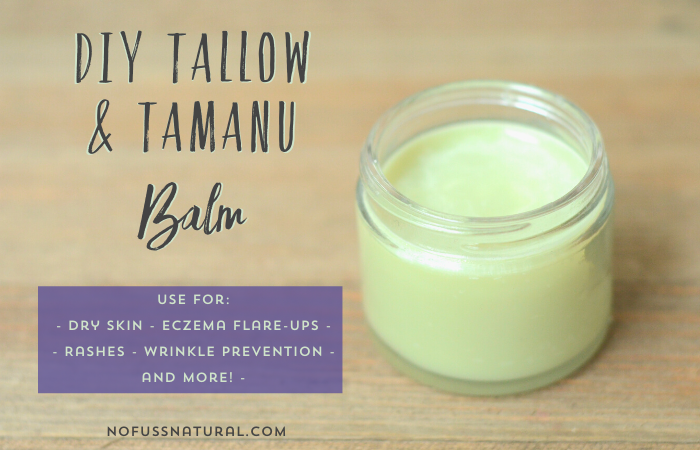 Why Use Tallow in Skin Care?
Tallow is the rendered fat of beef or mutton. It is very much like lard, that is made from pork fat, but instead, comes from cows or sheep. I know, this doesn't sound like something you want on your skin, but believe me, it works wonders!
Tallow is an extremely healthy fat and is often used in cooking, but it has many benefits for the skin when used externally as well. It is incredibly moisturizing and helps lock in moisture and soften the skin. Besides that, tallow contains conjugated linoleic acid (CLA) which brings anti-inflammatory benefits.
Why USE Tamanu OIl in Skin Care?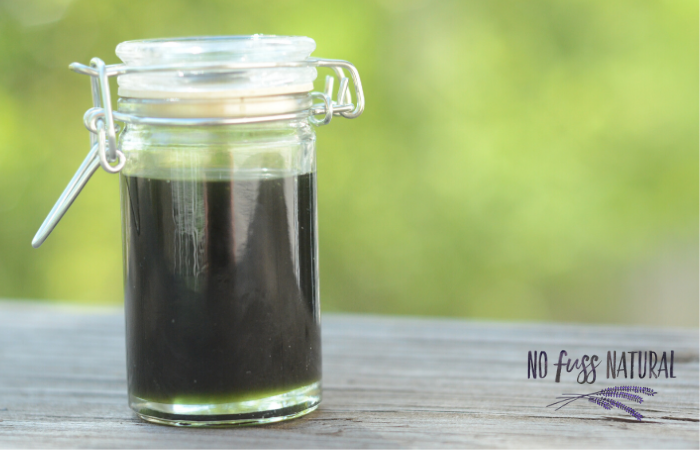 This deep, green oil also has anti-inflammatory, antimicrobial, and antioxidant properties. Many believe Tamanu oil may promote new tissue growth and it is especially useful for soothing irritated skin.
Read more about tamanu oil and how to use it here.
The soothing and skin-nourishing properties of tamanu pair very well with tallow.
Tallow and Tamanu are really a powerhouse couple!
Paired together these ingredients work well to soothe itchy or irritated skin. I used this blend on an eczema rash and found it helped immensely (of course, this is very individual and is only my personal experience with it).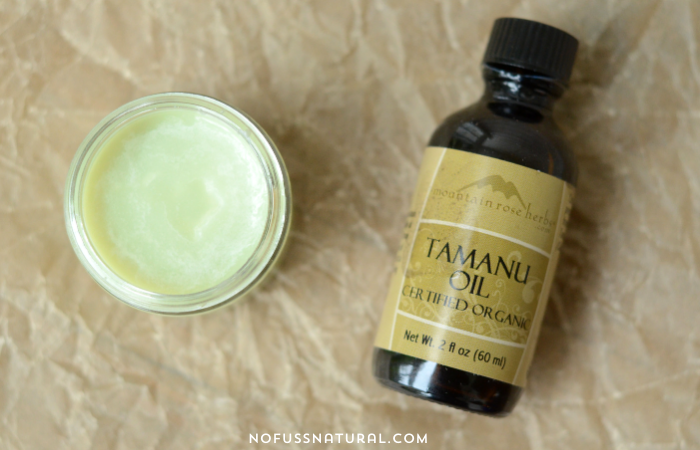 How to Make a Tallow and Tamanu Balm
Ingredients
3 ounces tallow
1.5 tablespoons tamanu oil
15 drop lavender essential oil
Instructions
Melt tallow over low heat.
Once melted, remove from heat. Add the tamanu oil and stir quickly to combine.
Add the essential oil and stir to distribute throughout.
Pour into a glass jar and allow to cool completely before closing with lid.
Use this homemade tallow and tamanu balm as a wrinkle cream, dry skin soother, and nourishing balm for minor cuts and abrasions.