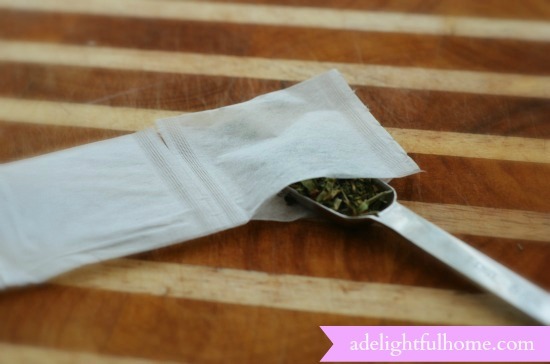 You do not need to separate the press-and-brew tea bags before filling, simply fill all of them in a row while attached together.
Step Two: Seal Tea Bags
Preheat an iron to the cotton setting.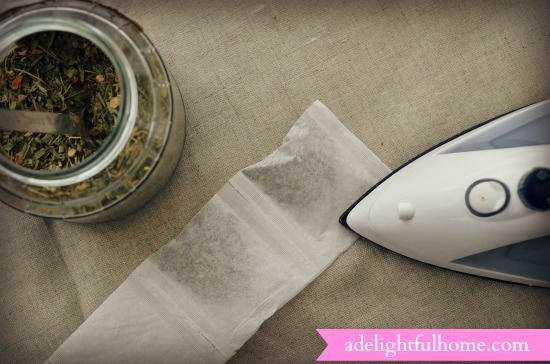 Lay out a clean cloth (suitable for ironing). Lay tea bags on cloth and iron the edge of the tea bags closed. They will sue together. (This only takes a few seconds.)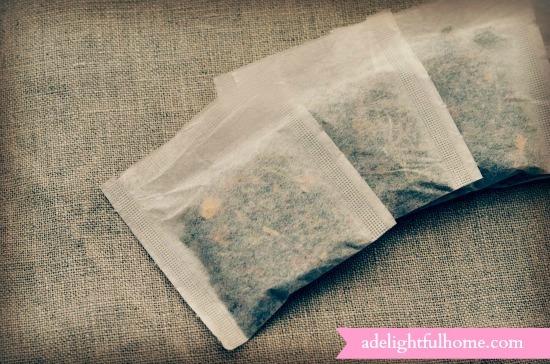 Step Three: Cool and Store
Let the tea bags cool and separate (or store attached, if desired).
Step Four: Use!
Use these tea bags as you would any other tea bag. Pop in a mug and pour almost boiling water over the top. Steep anywhere from 2-10 minutes, depending on the strength of tea you desire.
Buy Press and Brew bags at Mountain Rose Herbs, Bulk Herb Store, or Amazon.