This post may contain affiliate links which won't change your price but will share some commission.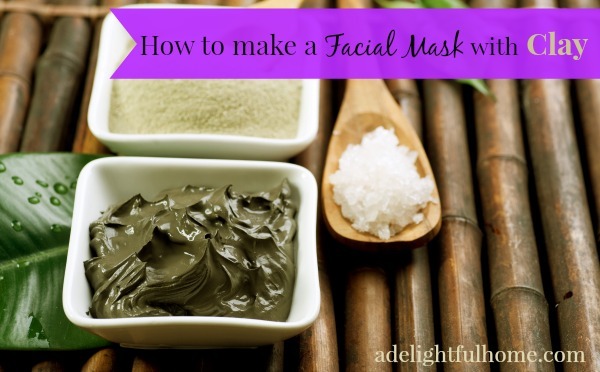 Clay masks have the amazing ability to pull toxins from the skin and are well loved for their pore cleansing and skin balancing abilities.
A variety of clays are suitable for masks. You might consider some of the following:
Kaolin clay and Rhassoul clay are generally the safest options as they are milder than other clays and usually well tolerated by all skin types (including sensitive skin).
French Green Clay is highly absorbent and removes oil and toxins very effectively. It is best suited to oily skin. It can be a little too strong for dry skin.
Bentonite Clay is one of the least expensive clays. It is suitable for normal to oily skin.
Dead Sea Clay is rich in minerals and helpful in cleansing and soothing sensitive and irritated skin.
Fuller's Earth Clay is best reserved for oily and acne prone skin.
Note: Do not store clay in metal containers or stir with metal utensils or in metal bowls. Clay absorbs metal, which is great when it's on your skin, but storing or stirring with metal will make it less effective.
It is best to use a glass or ceramic bowl and plastic, wooden, or bamboo spoon.
To make a facial mask with clay proceed with the following steps: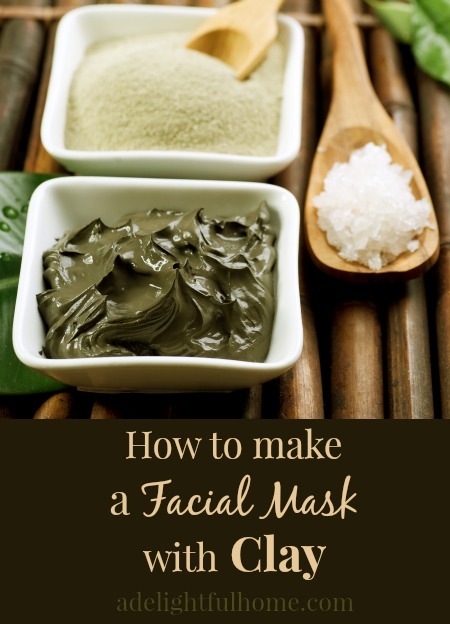 1. Select a clay that is suitable to your skin type (reference the list above).
2. Choose a suitable liquid for mixing.
If in doubt, use water as it is suitable to all skin types. However, apple cider vinegar is great for normal to oily skin, cream is nourishing to dry skin, herbal tea or hydrosol are useful for most skin types, depending on which herb is used (lavender, chamomile, and rose are suitable for most skin).
A combination of liquids may also be used.
3. In a clean bowl, mix equal parts clay with equal parts liquid to form a paste.
4. Apply mask by spreading paste over the face with clean fingers, avoiding the eye area. Let sit anywhere from 5 to 20 minutes.
The length of time will depend on how the mask feels on your skin. Clay can be quite drying and tightening, so drier skin types may need to wear the mask for less time than those with oily skin.
5. Remove mask with a wet wash cloth.
6. Follow with an astringent, like witch hazel, apple cider vinegar toner, or other store-bought or homemade toner.
7. Moisturize.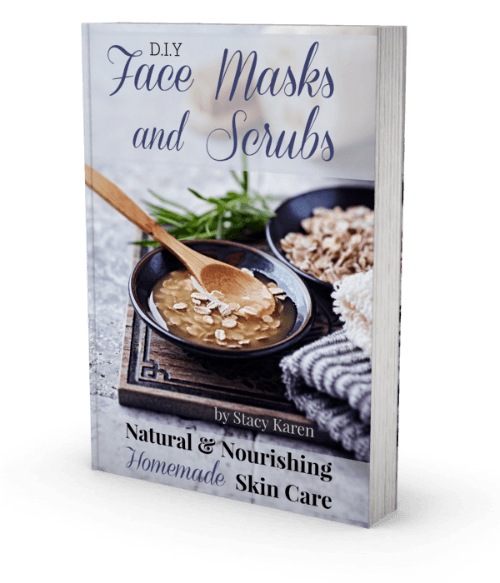 This post contains affiliate links.
Top image by Subbotina Anna/bigstock.com