This post may contain affiliate links which won't change your price but will share some commission.
Duh! You say.
Yes, I know. Most of us are well aware of this fact by now. But, I think it's easy to let it slide and think, "Hey, it can't be THAT bad. Surely."
Sometimes it's good to be reminded of how bad white sugar actually is so that we can strengthen our resolve to stay away from it.
I wanted to share with you a handy printable created by Katie of Kitchen Stewardship. In it she shares the reasons why white sugar is bad for you. Perhaps you'd like to download it and print it out for reference. I'm going to.
Here it is:
FREE one-page printable on "Why White Sugar is Bad for You."
And if you need to nourish your sweet tooth, there are many delightful treats that don't include white sugar.
In fact, you'll find 41 of them in this lovely new eBook: Naturally Sweetened Treats.
Here's a sneak peek of what's inside: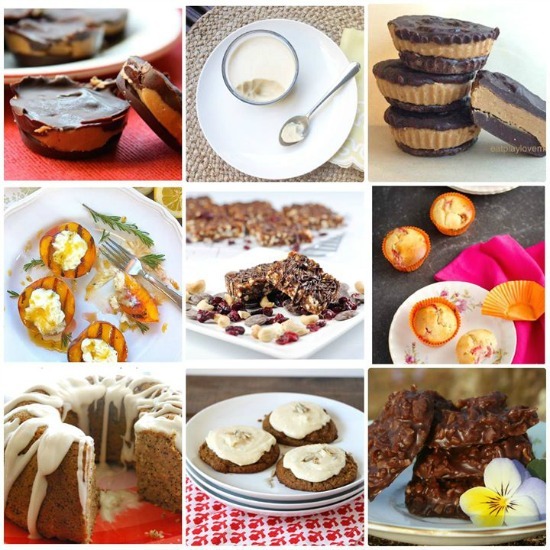 Don't they look amazing?!
A few more details about Naturally Sweetened Treats:
41 Delicious Naturally Sweetened Treats (many fitting for either snacktime or dessert, some ideal even for breakfast!)
Made with 100% Real Food Ingredients, No Refined Sugars
Beautiful Color Photos and Print-Ready Pages
Full Recipe Index Included
All but FIVE Recipes are Grain-free and 3 more are also Gluten-free (if you're not sensitive to oats)!
27 Paleo friendly Recipes
30 Dairy-free Recipes (+ 5 more could be with easy subs)
19 GAPS Friendly (+ more with simple sub of honey for maple syrup)
About 1/4 of the recipes are sweetened ONLY with fruit, no additional sweetener of any kind
103 pages
All made from scratch with no junk or fillers added!!
PLUS a free bonus printable when you buy at Kitchen Stewardship!
Money-back guarantee
Learn more and download your FREE one-page printable on "Why White Sugar is Bad for You" HERE.