This post may contain affiliate links which won't change your price but will share some commission.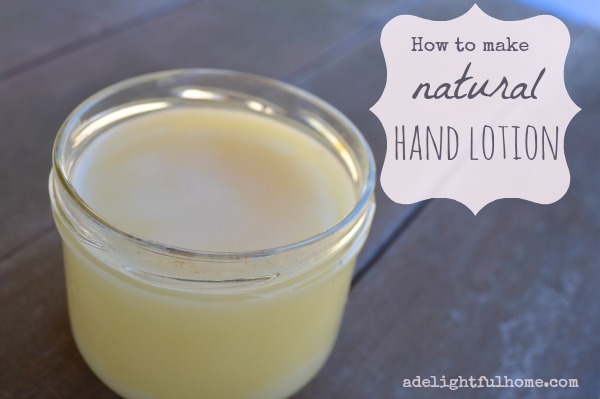 With the winter months approaching, you might find yourself with dry hands. Indoor heating and cooler weather are notorious for drying out skin.
Keeping a nourishing hand lotion within easy reach is helpful in keeping scaly, lizard-skin at bay.
Most store-bought lotions don't fit my natural standards, so I find it easier to make my own.
This is a great project for anyone wanting to try creating natural body care products; simple measuring, melting, and pouring is all it takes.
How to make a simple (and natural) hand lotion
This recipe is adapted from one found in the Natural Beauty Guide by Wellness Mama.
Ingredients
1/2 cup sweet almond oil (or sunflower, or olive)
1/4 cup coconut oil
1/4 cup beeswax
1 tablespoon shea butter
Optional: 1 teaspoon Vitamin E oil (will help preserve the lotion)
Optional: 20 drops lavender essential oil
Instructions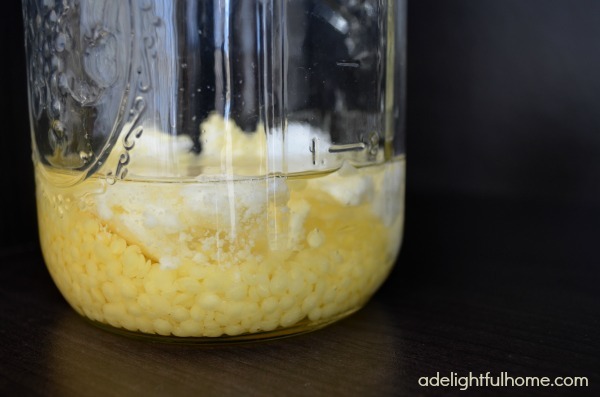 Measure all ingredients into a heavy jar (like a canning jar).
Place jar into a saucepan and add enough water to the pan so that the water level comes past the ingredients in the jar (don't put any water inside the jar, just in the pan around the jar).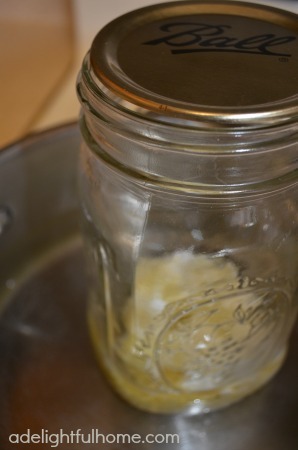 Place the lid on loosely so some air can escape.
Heat the water on medium heat and allow the ingredients to melt inside the jar. This can take around 20 minutes.
Once melted, remove from heat and place jar on a towel (or other heat-proof surface).
Let cool a few minutes and add essential oils, if using. Gently stir to combine.
Pour into a jar for storage. Will last for up to 6 months.
This will make approximately one cup of lotion. A small, wide-mouth canning jar works very well.


I purchase all my supplies from Mountain Rose Herbs.
This post contains affiliate links.
Originally posted on Nov. 5, 2013.