This post may contain affiliate links which won't change your price but will share some commission.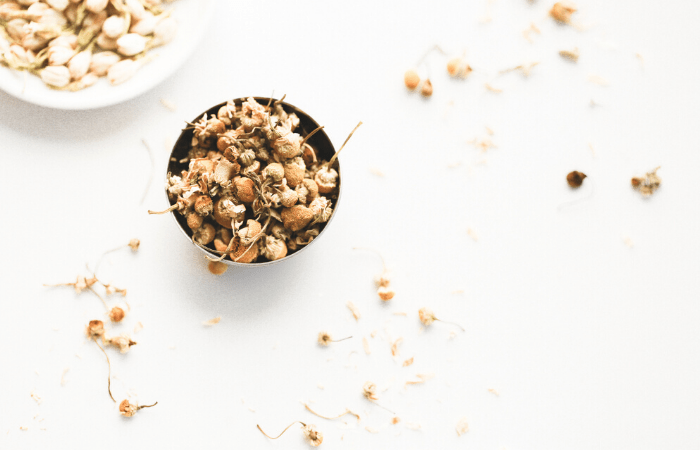 Chamomile is well-known as a calming herb, but it has many other qualities that are often overlooked.
Chamomile is rich in a volatile oil known as azulene. Azulene has anti-inflammatory properties and can be helpful in treating aches, pains, and headaches.
Often used to aid sleep, chamomile is famous for its ability to promote relaxation. It also helps reduce stress, nervous tension, and soothe digestive complaints.
Chamomile has an apple-like fragrance and is positively delicious!
Uses for Chamomile
Below are a number of uses for chamomile that are easy to create and implement. I'm certain there are many more. These are a good place to start (a number of the following suggestions make great gifts, too!).
Chamomile Tea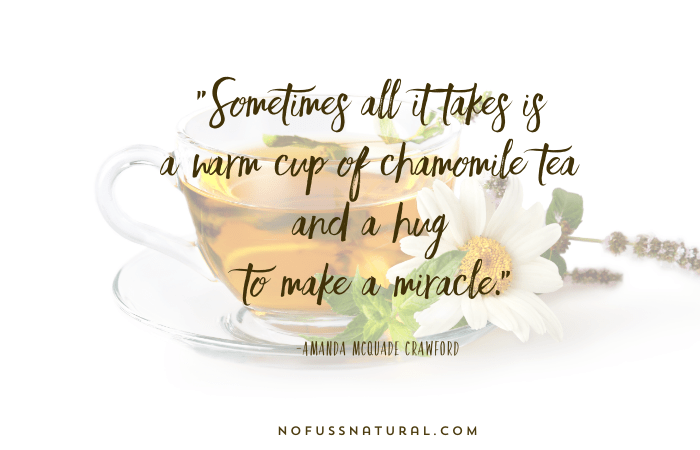 My favorite way to use chamomile is in a tea. Chamomile tea bags are readily available, but it's also quite easy to add a teaspoon of dried chamomile flowers to a tea infuser and steep for a few minutes.
Chamomile is a great tea all on it's own, but it mixes well with other herbs too (such as in this Chamomile-Lemon Balm Tea).
Chamomile Eye Treatments
Steep two chamomile tea bags in hot water for 2 or 3 minutes. Remove tea bags from water and let cool for a few minutes (they should be somewhat warm, but not hot. If they are completely cold, that is ok too).
Place one tea bag over each closed eye and rest for 15 minutes.
Helps soothe puffiness and reduce stress.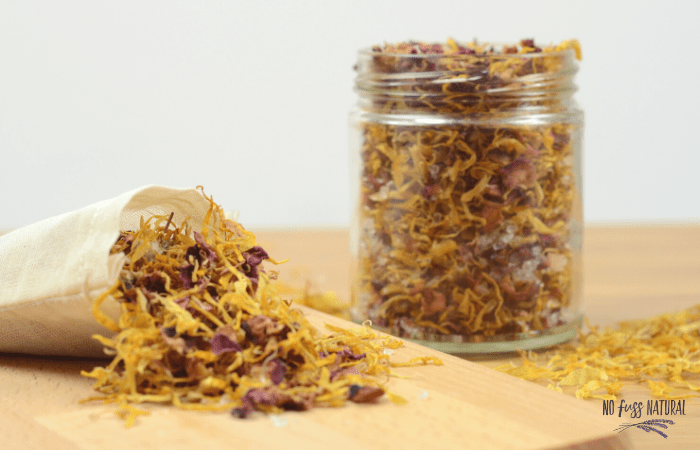 Chamomile Bath Tea
A chamomile bath tea is extremely relaxing and can be made a number of ways:
1. Brew an extra strong chamomile tea, strain out the flowers, and pour directly into the bath.
2. Place chamomile flowers in a muslin tea bag and hang from the faucet while the bath fills with water (so the water runs through the bag). After the bath is full, remove the bag from the faucet and let float in the bath tub.
Use chamomile flowers alone, or mix with salt or other herbs, such as in these Rose and Chamomile Bath Bags.
3. Add chamomile essential oil to bath salts and pour into the bath tub (store the essential oils into coconut oil before adding tot he salts – see instructions here: Chamomile-Lavender Bath Salts (you can leave out the lavender if desired).
Chamomile Tincture
Chamomile tinctures are often used to treat fussing children, but are suitable for stressed-out adults as well. I like to make one with glycerin, so it can be taken by children. See: How to Make Tinctures with Glycerin

Chamomile Bath Vinegar
Bath vinegar utilizes a simple infusing process and make luxurious bath treatments. They are also great for gifts, since they are so unique! (When's the last time you received a bath vinegar as a gift?).
Find the simple instructions here: Chamomile and Bay Leaf Bath Vinegar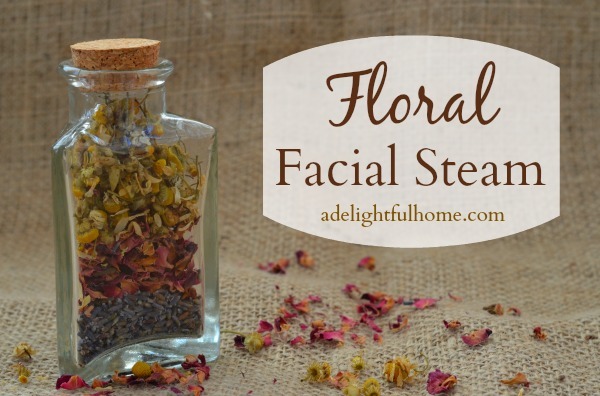 Use in a Facial Steam
Chamomile is a great addition to a facial steam. It's fragrance is calming and it's steam is anti-inflammatory and soothing to the skin. It can be used alone, just sprinkle some in a bowl and pour hot water over it. Or, include with other herbs and flowers, as I did in this Floral Facial Steam (with lavender, rose and chamomile).
Chamomile Face Mask
Chamomile powder can be added to clay to create a soothing facial mask. Or, mix white clay with chamomile hydrosol or chamomile tea to make a simple mask. See further details here: Two-Part Face Mask
Note: Chamomile could be problematic for anyone allergic to the ragweed family.
Where to Buy
Chamomile is fairly easy to find. It's available as a tea at most grocery stores and can sometimes be purchased in bulk at health food stores.
It can also be ordered online from one of the following three places (I'm sure it's available other places, but this is where I have purchased int he past):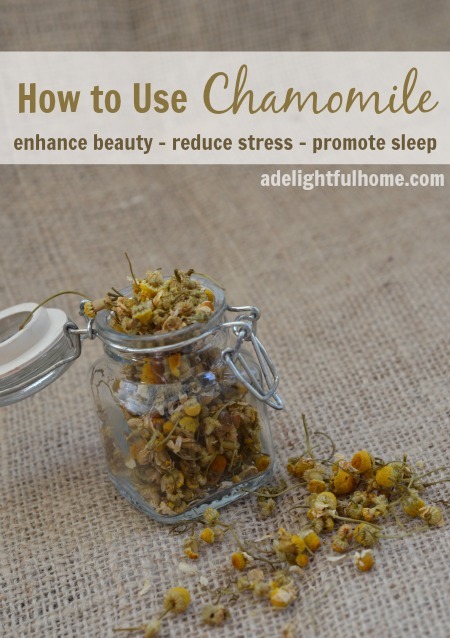 This post may contain affiliate links which won't change your price but will share some commission..