This post may contain affiliate links which won't change your price but will share some commission.
Frankincense Oil, or Olibanum (from the Hebrew) is one of those oils that has been used for thousands of years. It was used in Egypt, Greece, and France, by the Hebrews, the Anglo-Saxons, and even the Chinese.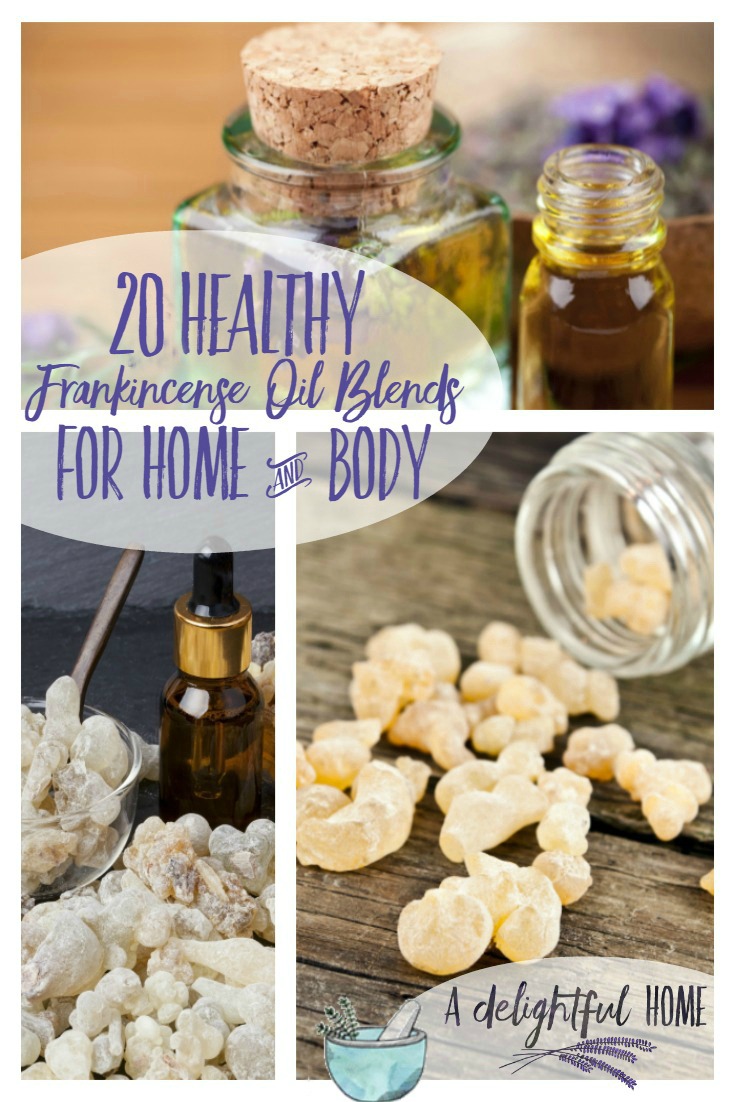 This post may contain affiliate links to products which may be purchased at 3rd party sites and may result in paid compensation to this blogger.
Frankincense Essential Oil is a superstar when it comes to skincare
It has a light woodsy aroma and is known to be anti-inflammatory as well as antibacterial. It's also thought to reduce the appearance of wrinkles and scars. Frankincense essential oil blends well with many other oils, such as orange, lavender, neroli, and lemon. It's a lovely addition to sugar scrubs or lotions. Frankincense is often used in face wash and moisturizers to help even skin tone and calm acne.
Most significantly frankincense is mentioned as one of the gifts offered to Jesus by the wise men after his birth. It is also found in several of the Old Testament books, including Exodus, Leviticus and Numbers and was utilized (as instructed) in Hebrew worship upon the altar of incense, and as an accompaniment to the grain offering. It was also utilized in households as can be seen in the book of Song of Solomon.
It is made from the resin of the genus trees, either the Boswellia carterii or Boswellia sacara tree that's commonly grown in regions in Africa and Arabia such as Yemen, Oman, Somalia, and Ethiopia. The resin can be burned as incense or oil can be derived from the resin.
DISCLAIMER
I am not a certified nutritionist, herbalist, counselor or doctor. Information shared on this website is from my own research and opinion. This is for informational and entertainment purposes only. Please conduct your own research as I cannot be held accountable for any undesirable outcome.
NOTE: Frankincense essential oil is fairly expensive, but it's on sale for 20% off this month at Mountain Rose Herbs!
Benefits of Frankincense Oil
This fragrant resin or oil has many benefits and has been referred to as the King of Oils. Frankincense oils are easy to use, with no known side effects. Frankincense essential oil can be diluted and applied to the skin as well as diffused for inhalation.
Health Benefits
Anti-inflammatory
Reduces joint pain
Boosts the immune system
Promotes cellular health
May relieve congestion in bronchial airways
Oral Antiseptic
Aid in Relieving Indigestion
Aids in digestion and can relieve constipation, colitis and Chrohn's
Hormonal balance of estrogen, and can aid in balancing menstrual cycles. Should not be used by pregnant or nursing mothers.
Support the body through PMS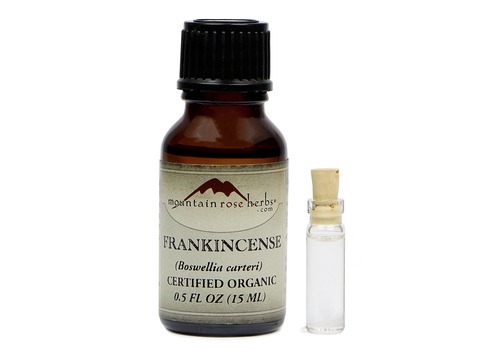 I love Frankincense oil From Mountain Rose Herbs!
(it's 20% OFF this month!)
They also carry pre-diluted Frankincense essential oil in a roller bottle.
Skin & Body Care
Aids in wound care to stop bleeding and promote clotting
Calming and soothing to the skin
May reduce the appearance of scars and stretch marks
Can be used as an astringent for acne
Antibacterial
Tightens skin and helps prevent wrinkles
Emotional Benefits
Stress Reliever
Sleep Aid
The multipurpose frankincense oil can be used in household cleansers due to its antiseptic qualities.
There are benefits to using this oil topically and by inhaling from a diffuser. Some suggest ingestion of small quantities, but I don't recommend ingesting any essential oil except under the guidance of a certified aromatherapist.
Frankincense is one essential oil that many feel comfortable applying "neat" (undiluted) directly to the skin. However, I always recommend diluting essential oils. Be sure to test in small amounts first.
Other essential oils that pair well with frankincense oil include: patchouli, rosemary, clary sage, citrus, and basil.
Recipes that use Frankincense Essential Oil
Frankincense Oil for the HomE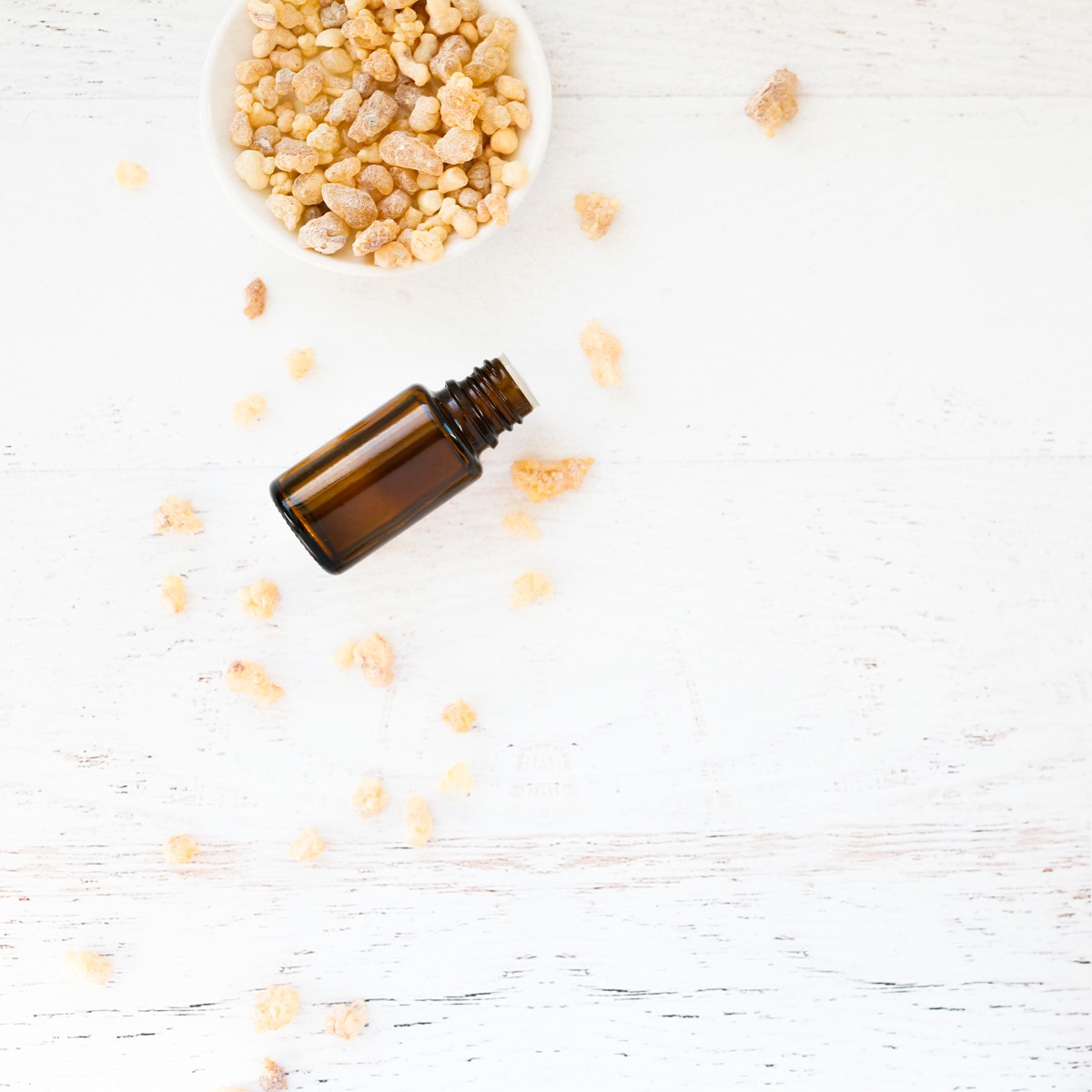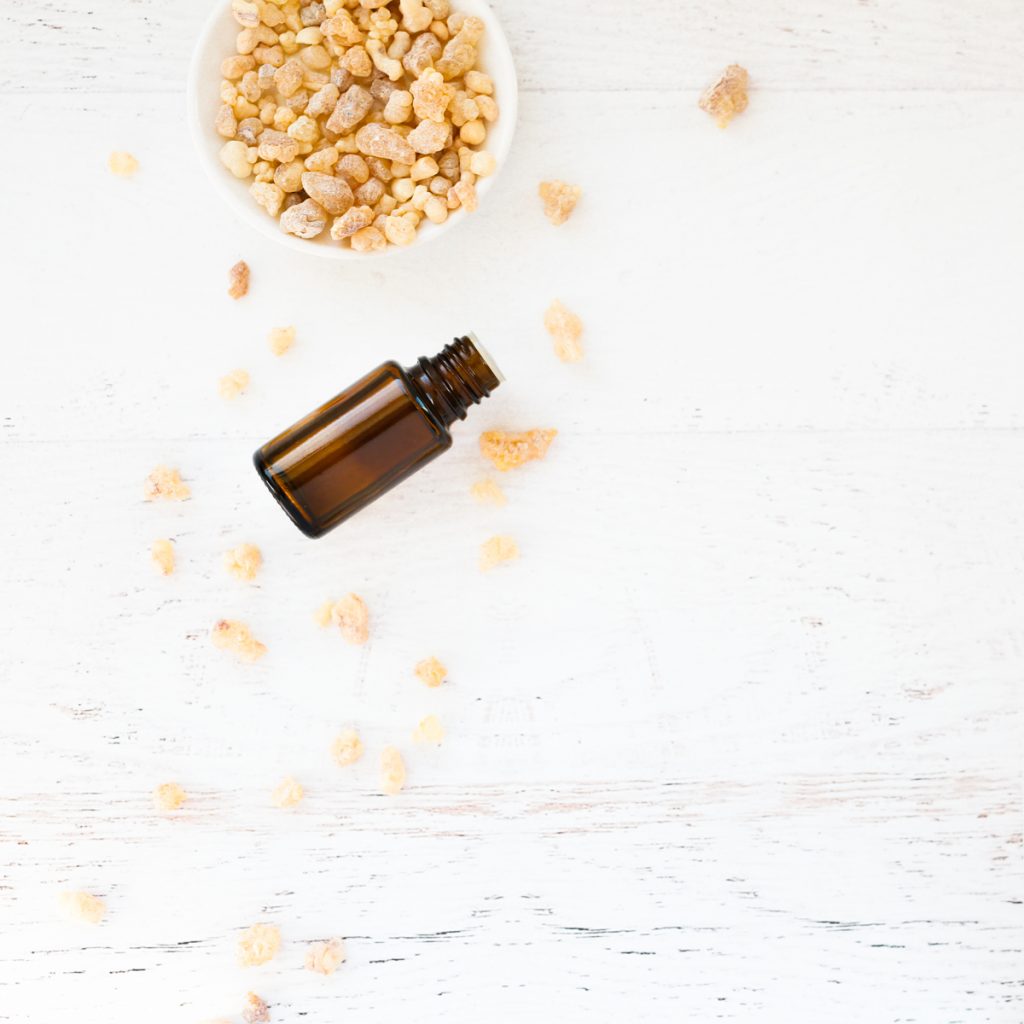 Frankincense Oil for the Body
Delightful Frankincense & Wild Orange Sugar Scrub @ More Than Mundane
DIY All-Natural Face Oil for Acne-prone & Oily Skin @ Body Unburned
DIY Calming & Detoxifying Bath Salts @ Recipes to Nourish
DIY Facial Serum @ The Paleo Mama
DIY Frankincense Face Cleanser @ The House of Plaid Fuzz
DIY Herbal Healing Balm @ Learning and Yearning
Frankincense & Cinnamon Winter Balm @ Teacups & Pearls
Frankincense & Orange Whipped Body Butter @ Food, Fun, Family
Hand Soap – Tried & True Essential Oil Recipes @ My Blue Daisy
Natural Skin Care Made Easy @ Recipes to Nourish
Oil Cleansing Gentle & Safe Skin Care @ Modern Alternative Health
Pretty Legs Cream @ Sweet Simple Living.com
So Simple Spray Deodorant @ Jenni Raincloud
Wrinkle Reducing Face Cream @ Organic RN
Healthy Remedies with Frankincense Oil
Anti-Aging Facial Serum
This nourishing facial serum includes Frankincense, along with other skin enhancing essential oils, to create a wonderfully soothing, anti-aging moisturizer.
Ingredients
Method
Mix all of this in a glass dropper bottle. Gently massage 2-3 drops of serum on your face each time you moisturize.
More Tips for Using Frankincense Essential Oils
What about you? Have you discovered the benefits of using frankincense oil in your life? What are some of your favorite ways to utilize this ancient essential oil? Share your tips, ideas and remedies in the comment section below.
You May Also Enjoy
Originally published on June 9, 2016, updated on Nov. 18, 2019 with new pictures and updated information.