This post may contain affiliate links which won't change your price but will share some commission.
My garden is in the middle of a crisis. Mint has steadily been taking over for 4 years. And now, this is what my garden looks like.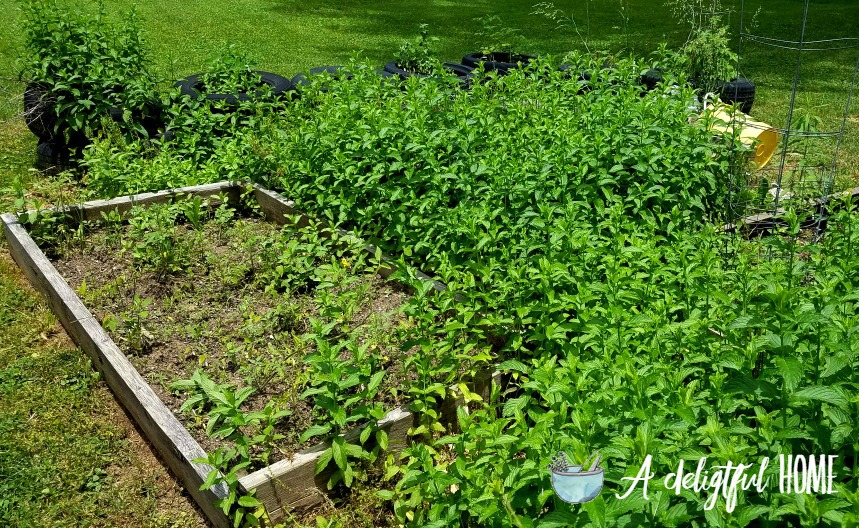 Let me back up. My husband and I used to keep our compost in the front section of the garden. Since we keep backyard chickens, it seemed like a great idea: we had a compost bed of chicken manure and kitchen scraps that we could distribute directly to the garden when it was ready. But we learned the hard way that there is one kitchen scrap you should never put into your open compost – mint.
Mint may look dead (ours was dried and black) but can easily take root and take over when placed in a moist, warm, nutrient dense environment.

As you can imagine, I have become adept at finding different uses for mint. Actually, it surprised me how much we used up and how much mint our family of five went through in a growing season.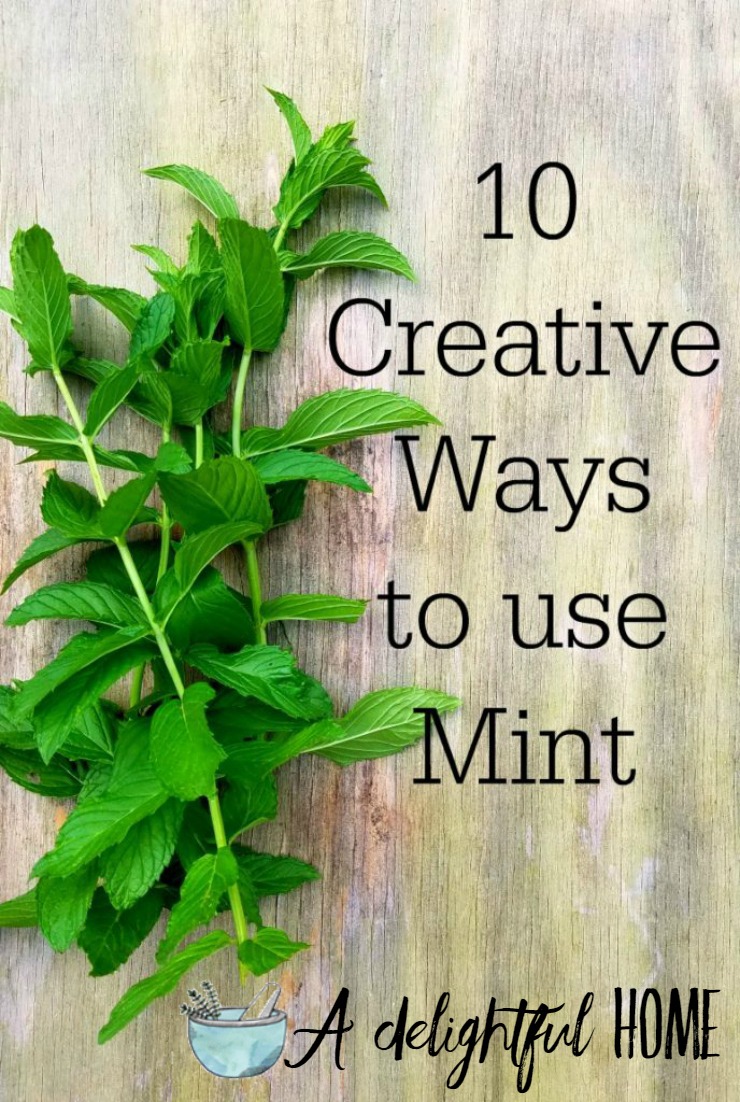 10 of my Favorite Ways to use Mint
Eat it fresh – My children love to go out into the garden and munch mint. But eating it fresh is not for everyone. If you don't want to eat it on its own, try adding it to a fruit salad or a green salad. You can also add it to smoothies or, finely chopped, on roasted veggies or potatoes.

Make tea – is soothing served hot and refreshing served cold. You can make mint tea from fresh or dried leaves. Steep leaves in hot water for about 10 minutes. Just remember, the longer you steep your tea the stronger it will be.

Feed it to pets – Fresh mint can be fed to rabbits, hamsters, guinea pigs, and chickens. It has the same natural antibacterial qualities for your pet's teeth as it does for yours. It's also a great source of vitamin A for smaller companion animals.

Make mint oil – Dry the herb and add to oil (I use grapeseed oil), put it back in the cabinet, and forget about it for a couple of months. Once the oil has absorbed the mint, I use it as a muscle rub. You can add dried eucalyptus, too, for a bit more tension releasing power.

Chew to freshen breath – Mint contains a natural antiseptic. So when you chew it, you're not only freshening your breath, but you're getting rid of some of those nasty, bad breath causing bacteria that love to hide out between teeth.

Sooth an upset stomach or headache – Keep it on hand to make tea, or simply to chew, when you have an upset stomach or headache. Mint has a cooling and soothing effect. But stay away from it if you're experiencing acid reflux since it may exacerbate the problem.

Clean your house – Since mint has a natural antiseptic quality, you can use it to clean your home. I particularly love Melodrama's recipe for Sage All-Purpose Household Spray with mint substituted in for sage.

Freeze it into cubes – Break leaves off the stem, place them in ice cube trays, and fill with water. Freeze them for a few hours or overnight and add them to drinks for a beautiful and tasty addition. My husband loves tea with mint cubes!

Make your own mint extract – Add fresh, chopped leaves to 80 proof vodka and wait a couple of months. Strain the leaves out and you have homemade mint extract. If you love mint and chocolate together head over to Common Sense Homesteading to learn how she makes mint chocolate extract. Yum!

Make a mint centerpiece – This wonderful herb isn't just for consumption, it's also a beautiful green plant. When guest come over for dinner, cut several sprigs and place them in a mason jar for a quick centerpiece. Just the scent of mint can boost mood and attention.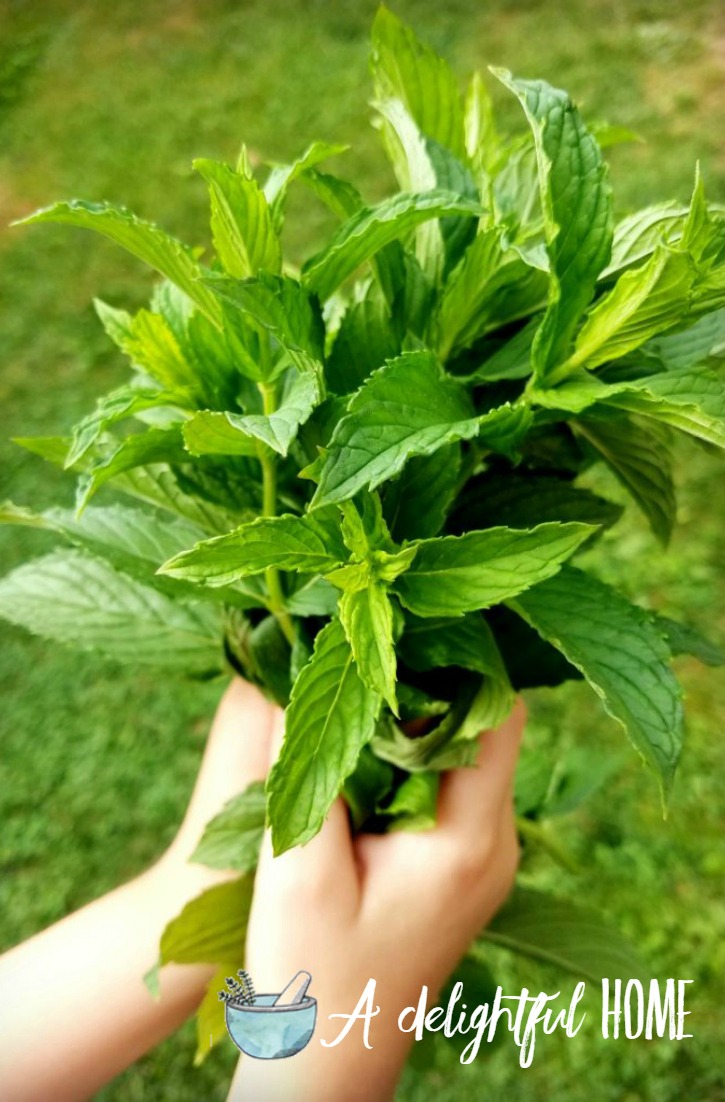 What are some of your favorite ways to use mint? I would love for you to tell me about them in the comments!