This post may contain affiliate links which won't change your price but will share some commission.
In 5 ways to detoxify your home and body we briefly discussed on the topic of using plants to clean the air in your home. Today I'm diving in a little deeper . . .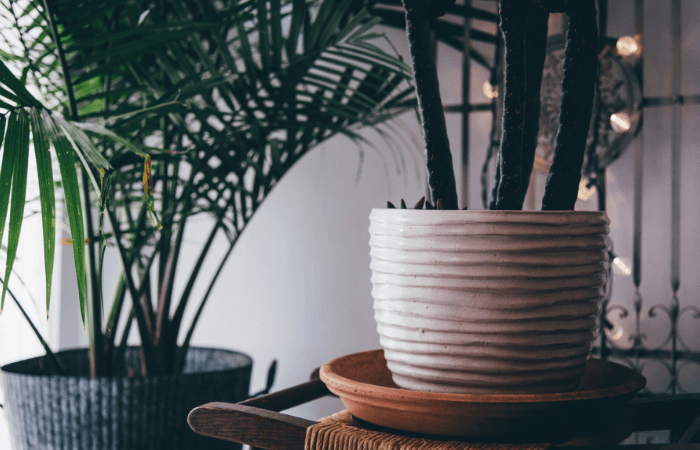 Most of us spend a lot of time indoors these days. While our home may feel clean and cozy, it's important to consider the quality of the air we breathe.
There are many reasons the air in our home may not be optimal. Here are a few:
Our home has poor ventilation
Synthetic materials such as furniture, carpet, and paint emit chemicals into the air.
We breathe out volatile substances, like carbon dioxide (among other things).
The two most common contaminants found in indoor air are benzene and formaldehyde. Both are present in many products we use every day, such as grocery bags, carpet backing, glue, ink, plastic, detergents, paint, particleboard, paper towels, and plywood.
Enter plants to the rescue!
It may seem simple, but plants actually do an excellent job of cleaning the air.
According to a two-year NASA study, "ordinary indoor plants can be very effective at absorbing indoor chemicals in the air." (As noted by Karen Logan in Clean House, Clean Planet.)
Besides producing fresh air and oxygen, plants reduce or remove chemical emissions (like benzene, formaldehyde, and ammonia.) They also help decrease airborne bacteria, mildew and mold spores. In fact, as Renee Lenoux states in The Balanced Plate, studies show that plant-filled rooms "contain 50 to 60 percent fewer airborne mold spores and bacteria than rooms without." Isn't that amazing?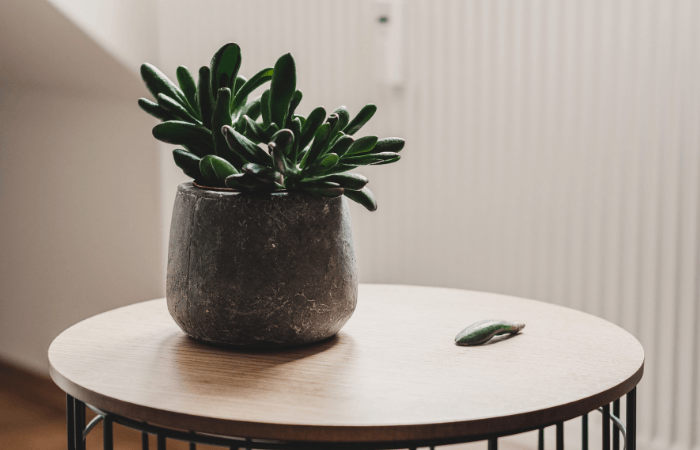 Here are a few of the best plants for cleaning indoor air:
Ferns (such as the Boston fern or the Kimberly Queen Fern) – Ferns are said to be the most effective at removing formaldehyde and benzene.
English Ivy – especially good at absorbing benzene (which is often emitted from gas stoves, making this a perfect plant for the kitchen).
Spider Plant – excellent for absorbing formaldehyde. Since formaldehyde off-gases from pressed wood furniture, new paper, and books, this would be a great plant for the office. My husband has one in his office and my daughter has one in her bedroom!
Some other very good choices:
Chrysanthemums
Philodendrons
Gerbera Daisies
Bamboo Palms
Peace Lilies
Dracaenas
Rubber Plant
Corn Plant
How many plants do I need?
Some experts suggest one plant per 100 square feet, while others recommend up to four plants per 100 square feet. Obviously, the more plants you have the cleaner the air will be. I suggest at least one plant per 100 feet, more if possible. A minimum of one plant per room is a good place to start.
And besides all that good air cleaning, plants just look nice!
Click here to share this post on Pinterest.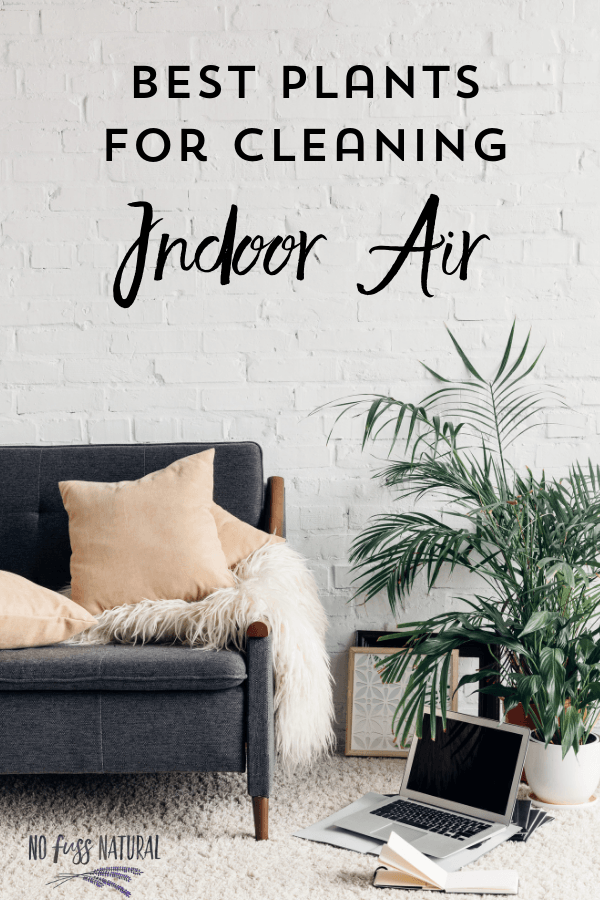 Do you have plants in your home? If so, which ones?