This post may contain affiliate links which won't change your price but will share some commission.
The fact that we live in a world full of chemicals, pesticides, and other harmful substances can't be denied.
Sure, we strive to eat good food and use natural cleaners, but what do we do about the unclean air and the unhealthy things that have already made their way into our homes and bodies?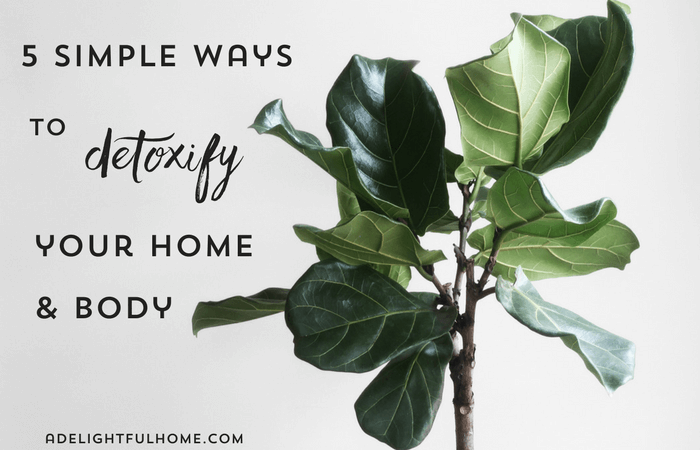 Perhaps you live in the city with a lot of pollution or you have furniture and carpeting that may be off-gassing extra toxins into your home; what can be done about these?
Worrying about such things makes me want to head for the hills and build my own log cabin in the woods. This is not always feasible (although perhaps it can be in our long-term plans), so it's important to find other ways to cope.
Thankfully our bodies were created with natural detoxification systems and there is a lot we can do to enhance those systems.
Today we will look at 5 simple ways to detoxify your home and body so you can feel comfortable and healthy in your home and world.
My goal here is not to provide extreme detoxification practices, but rather simple steps to help you gently detoxify on a daily basis.
1. Plants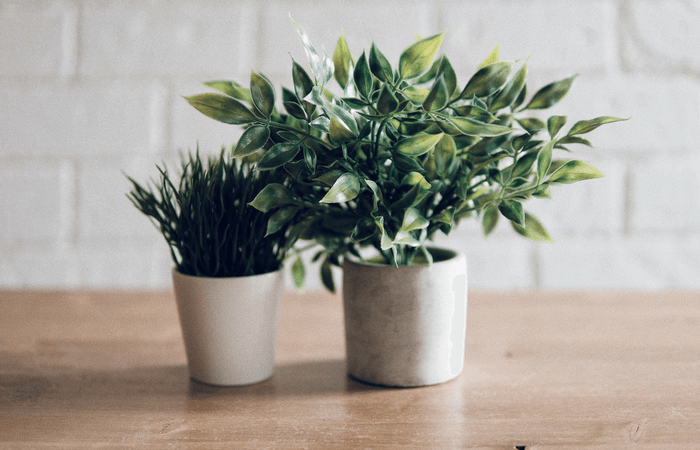 Scientific studies show that plants really do reduce toxins in the air. It's not just an old wives tale.
Pollutants such as formaldehyde, ammonia, and benzene are all absorbed by the humble plant (as are a number of less common contaminants). This is great news for those of us who spend a good deal of time indoors!
Some of the best plants for cleaning indoor air include:
Ferns
English Ivy
Palms
Ficus
Peace Lily
Chrysanthemums
Spider Plants
For optimal results, strive for at least one plant per 100 square feet.
2. Keep dust to a minimum
As a busy mom, I do find it difficult to keep up with dusting! Sigh. But the fact is, dust contains an array of toxins that are in easy-to-breathe form. Yuck.
Mop wood floors on a regular basis (as regularly as you can, anyway) and wipe down furniture with a microfiber cloth.
Here is my favorite DIY floor cleaner. But, Branch Basics works very well too.
Use a vacuum equipped with a HEPA filter (I have this one), if possible. HEPA filters are able to catch smaller particles than regular vacuums. They also efficiently remove allergens and other contaminants.
For detailed information regarding toxins in dust, see: Your Dust Bunnies are Likely Toxic, Study Reports @ Tree Hugger
3. Eat lots of fresh vegetables (preferably organic)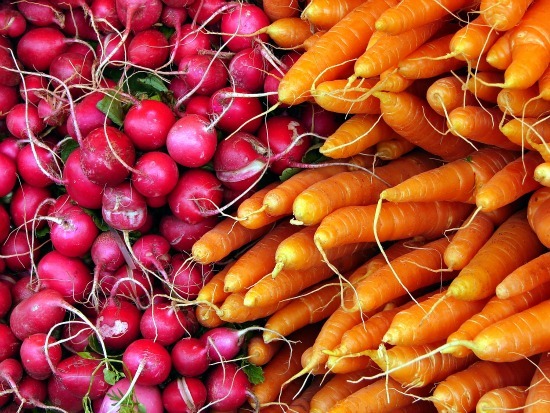 Vegetables help the body detoxify in a number of ways:
Vegetables are an excellent source of antioxidants. The antioxidants found in vegetables have the job of removing an over-abundance of free radicals from the body.

Usually, the brighter and darker the vegetable's color, the higher amount of antioxidants it contains. Organic and locally grown vegetables are generally the richest sources of antioxidants.

Asparagus, kale, broccoli, tomatoes, spinach, carrots, and artichokes are all rich in antioxidants.
Bitter greens such as arugula, endive, dandelion greens and spinach increase bile flow which helps detoxify the liver (Source)
Garlic is known to cleanse the blood. Add it freely to soups, stews, sauces, and even kale chips!
As a general rule, eating a wide variety (and decent amount) or vegetables on a daily basis is helpful in boosting your body's natural detoxification processes. Just another reason to eat more veggies!
4. Drink detoxifying beverages
A number of healthy beverages boost liver function, which in turn improves our body's ability to detoxify harmful substances.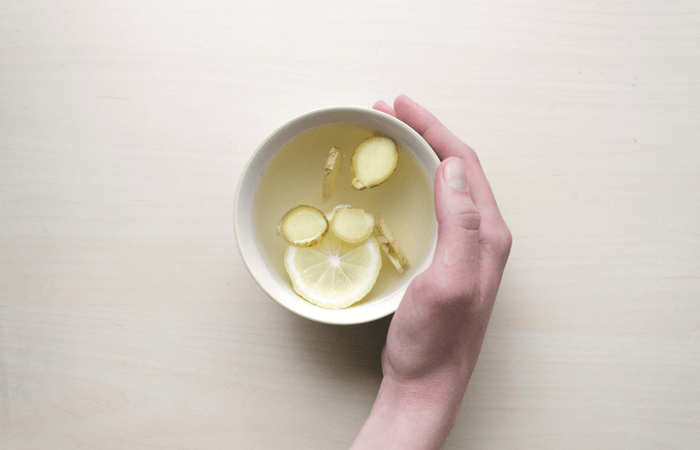 Some of the most effective (and simple) detoxifying beverages are:
Probiotic beverages (such as Kefir and Kombucha)
Also known as fermented beverages, drinks like Kombucha and Kefir help create a healthy inner ecosystem and detoxify the body.

These drinks are relatively easy to make at home but are also readily available in many health food stores as well as some mainstream grocery stores.
Dandelion Tea
An herbal tea brewed from the leaves and/or roots of the dandelion plant is an effective detoxifier. (Don't worry, you can buy it in tea bag form!)

In her book, 20, 000 Secrets of Tea, Victoria Zak explains it well:"Chronic conditions are treated with dandelion root. It removes pesticides, pollutants, contaminants, wastes, and toxins that collect in your joints. In turn, this helps prevent arthritic inflammations from toxins in joints, and cell damage from free radicals."

Buy dandelion tea at the health food store or make your own by pouring one cup of hot water over 1 teaspoon of dried dandelion leaves/roots. Leave for at least five minutes before straining out the herbs. Then drink.

My favorite dandelion tea is this Roasted Dandelion Root from Traditional Medicinals
5. Take a Bath
Making a regular bath into a detox bath is as simple as adding one special ingredient: Clay.
Bentonite Clay has the ability to pull heavy metals, toxins and other wastes from the body.
Clay baths are highly recommended for children with autism and a regimen of two baths a week for three months has shown to reduce levels of lead and mercury.
Perhaps it is not necessary for most of us to take two clay baths a week, but at least once a month would certainly help boost the detoxification process.
To learn more about how to take a detoxifying clay bath, see: How to Take a Detox Bath at Jill's Home Remedies.
Epsom salts or seaweed can also be used in baths to aid detoxification.
As you can see, there are a number of simple ways to remove toxins from your home and body. Even if you can't currently afford the mountaintop cabin in the clean air, you can still live in a healthy environment.
If you want more help detoxing your home and body, you'll love my new 4-week program!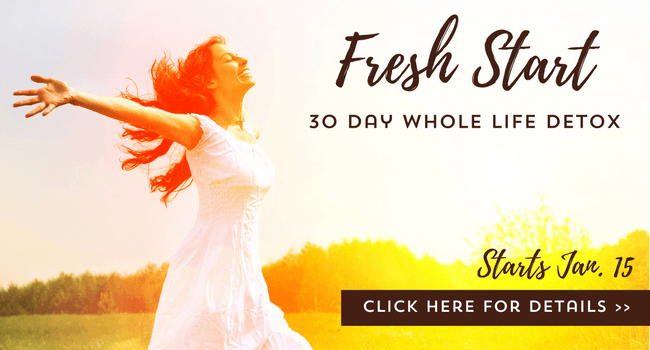 Fresh Start: 30 Day Whole Life Detox is all about making real changes and feeling more confident in our natural living choices.
In this live 4-week program, I guide you through:
real food
cleaning up the home environment
personal care
simple home remedies
You get access to my comprehensive natural living curriculum as well as a support group on Facebook so you can ask questions, struggles, make friends, and keep up with your assignments.
I'll also send you a special gift of my favorite body scrub, lip balm, and bath soak.
Plus, the program is 50% off right now!
Group is limited to 15 people, so don't delay.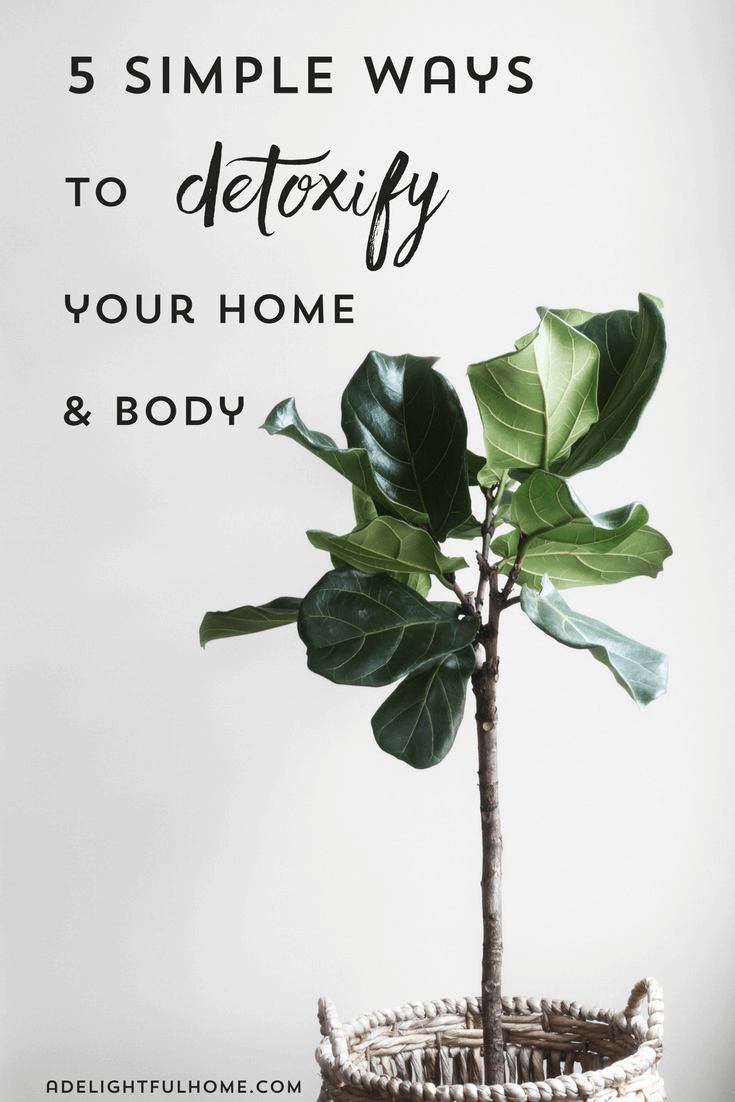 There are a number of other ways to detox your home and body, what would you add to this list?