This post may contain affiliate links which won't change your price but will share some commission.
We love fresh fruit at our house. It makes a great snack without being a lot of work or mess. Sometimes though, we want to mix things up and get a little fancy. That's where my Healthy Fruit Dip recipe comes in handy.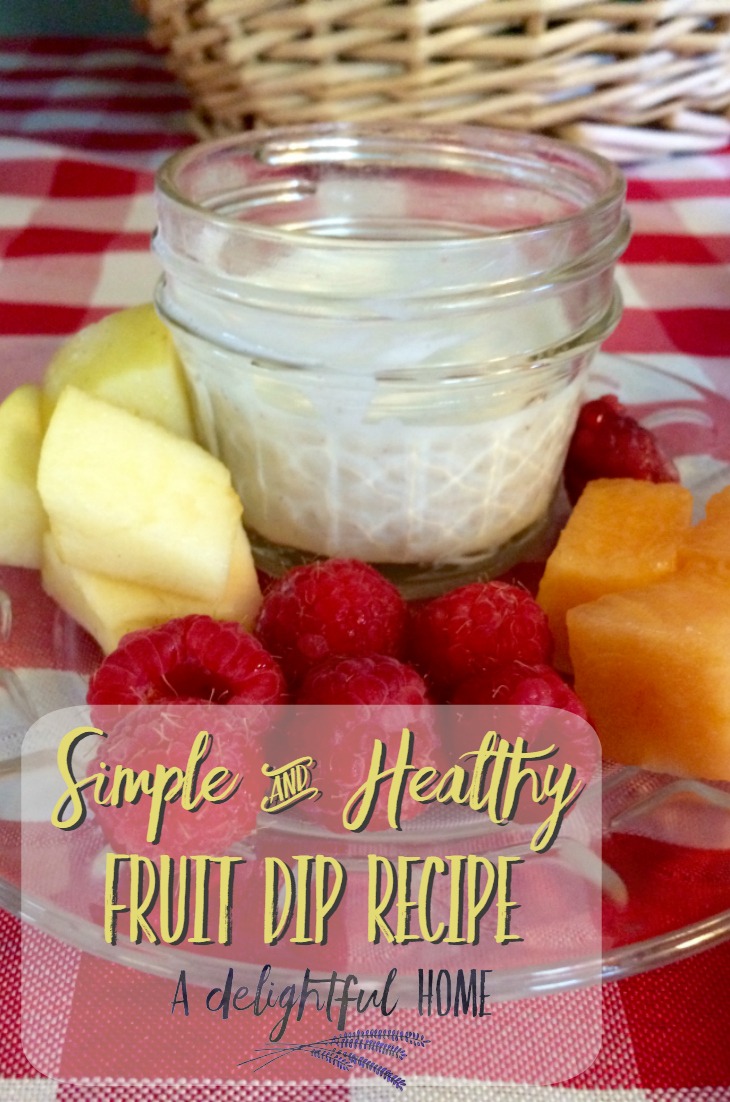 The recipe is so easy to make that I can toss it together and have it on the table in just a few minutes, which is perfect when kids are hungry and asking for a snack. Because the ingredients are simple and ones that I always have on hand I don't have to worry about thinking ahead and planning it.
I love making up this dip and a fruit platter for potlucks and picnics. We even use it as a simple dessert for parties and other events. It's great with just about any fruit so use what is available and in season. Fruit that is in season for your area is often less expensive and can be purchased at markets and farms to help support local families.
Healthy Fruit Dip Recipe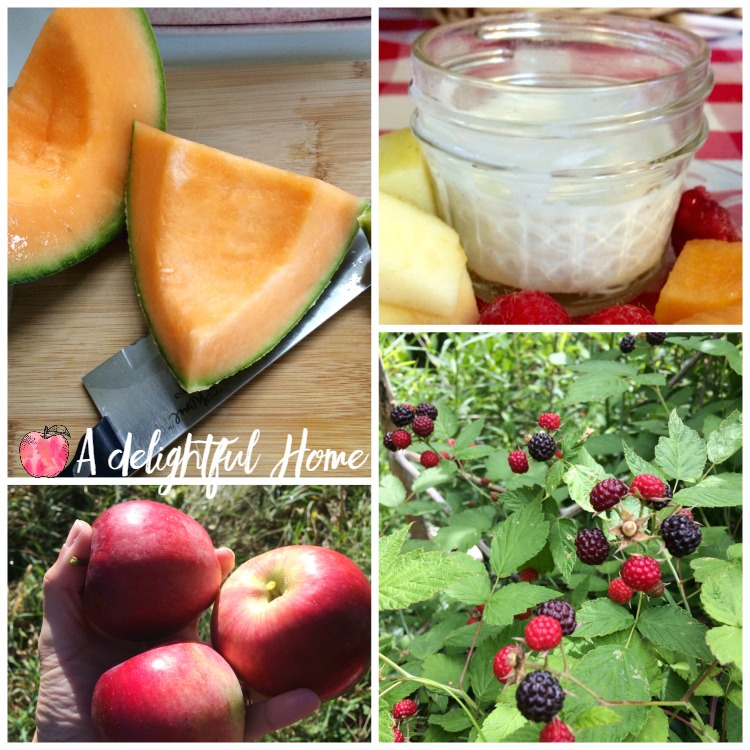 Ingredients
1 large container (32 Oz) Plain Greek Yogurt
1/4th of a cup Honey
1 brick (8 oz) Cream Cheese
1 teaspoon Vanilla Extract
1/2 teaspoon Cinnamon
Directions:
Add all ingredients to a bowl and mix either by hand or with an electric mixer. It is helpful to soften the cream cheese a bit but it will blend in cold if you need to. Keep it refrigerator in and it will last about a week, if you can keep it from being eaten before then.
Notes: 
You can easily change this dip by adding other flavor extracts (almond, mint, etc.) and more! Try swapping out the honey with maple syrup and adding ¼ teaspoon of nutmeg to make it "autumn spice" flavored. Add a tablespoon of cocoa powder and you have chocolate dip. 2 tablespoons of peanut butter and it makes an amazing spread for apples.
Our favorite fruits to have with this dip are berries and apple slices but it also works well as a dip for graham crackers or even spread on biscuits with a little jam or fruit on top. I will often pack it in my daughters lunch along with an ice pack and it stays fresh.
I hope you enjoy this healthy fruit dip recipe! I'd love to hear what you think of it.