This post may contain affiliate links which won't change your price but will share some commission.
This homemade tomato sauce is packed with veggies and full of flavor. It's Whole 30 compliant and makes a great addition to a multitude of meals.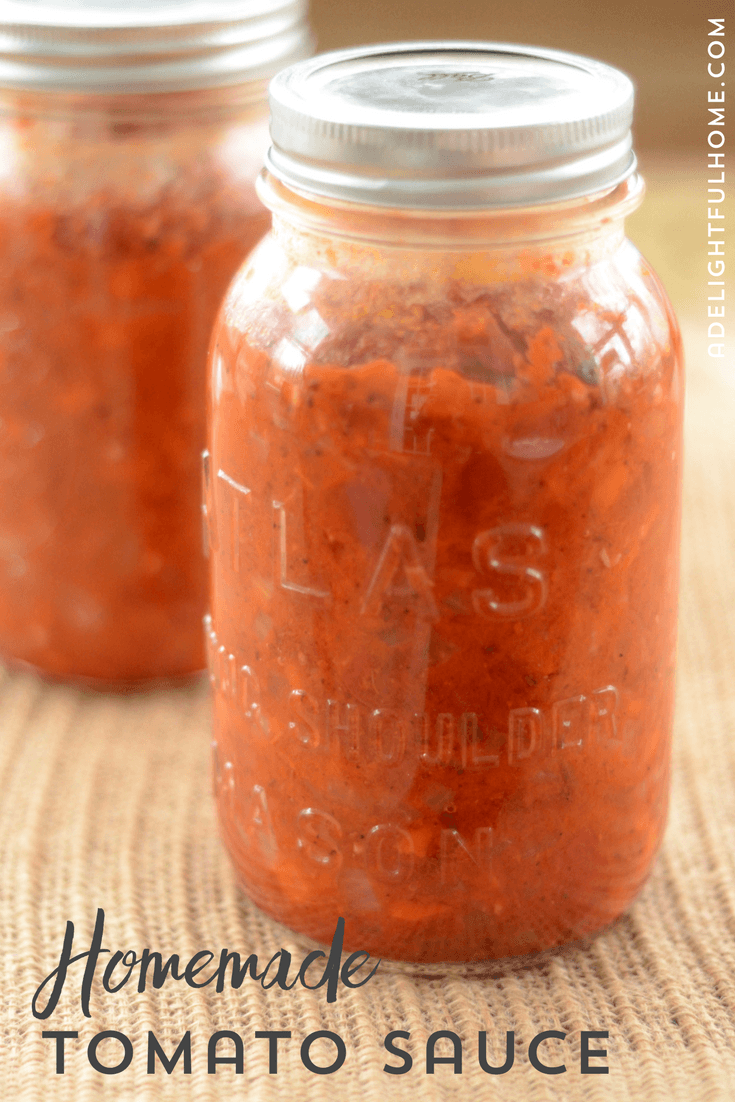 The sauce works well as a "pasta sauce" over zucchini noodles or spaghetti squash. It's also great as a mini-side dish (add a few spoonfuls to your plate as you would a vegetable. It goes well with chicken, beef, and eggs).
It's so full of vegetables, that you could actually eat it as a soup or stew and call it good! If you did decide to do that, I recommend adding some collagen for extra protein.
Homemade Tomato Sauce Recipe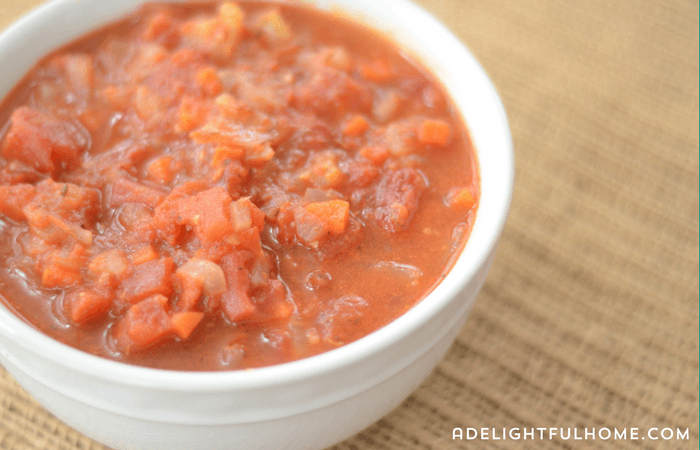 Makes 5-6 Cups
Ingredients
2 tablespoons ghee, coconut oil, or avocado oil
1.5 onions, finely chopped
3 celery stalks, finely chopped
2 carrots, peeled and finely chopped
2 cloves garlic, minced
1 can (28 ounces) crushed tomatoes
1 can (28 ounces) diced tomatoes
1 teaspoon dried thyme
1 dried oregano
1 bay leaf
1.5 teaspoons sea salt
1.5 teaspoons black pepper
Method
Heat the oil or ghee in a large pot over medium heat. Once hot, add the onion, celery, and carrots. Saute for 2 to 3 minutes, stirring occasionally, until the onion becomes translucent.
Add the garlic and stir until about 1 minute.
Add the tomatoes, thyme, oregano, bay leaf, salt, and pepper.
Reduce the heat to a simmer and cover. Continue to simmer over low heat for about an hour, or until the sauce is thick and vegetables are soft. Stirring occasionally.
Once cooked, remove from heat and allow to cool. Discard the bay leaf and pour sauce into containers.
Store in the refrigerator for up to 5 days.
Pin now to save for later!