This post may contain affiliate links which won't change your price but will share some commission.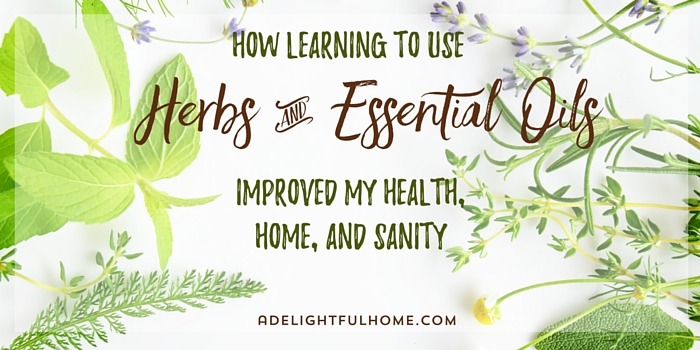 When my first daughter was born (15 years ago), I dove headfirst into natural living. It had always been a passion of mine, but having a child took it to a whole new level.
Until then I hadn't really tried using herbs or essential oils. They seemed almost mythical.
I didn't know the best way to use them, and worried about using the wrong thing (or too much of the right thing) and harming my family.
So, I began to read and experiment.
My main goal was to learn how to use herbs and essential oils safely and effectively.
I wanted to create simple home remedies, natural body care products, and non-toxic cleaners.
I figured if I learned make those, my family could live a reasonably healthy lifestyle, free of common toxins and unsafe chemicals.
After immersing myself in books and experimenting with various recipes for a year or two, I decided to take the plunge and enroll in an herbalist course.
It was fairly expensive (especially for us, living on one income), but I saved up, and used some birthday money to make the purchase. I remember the excitement I felt beginning my first lesson! I was finally going to understand how and when to use herbs and oils, without constantly worrying if I was doing it right!! Yay!
I choose to study with a school called Vintage Remedies because I was familiar with the founder, Jessie Hawkins, and knew that they had an evidence-based approach to herbalism and aromatherapy education.
Fast forward four or five years, and I've completed numerous courses and feel I have a much better grasp on using herbs and essential oils with my family, and it feels so good!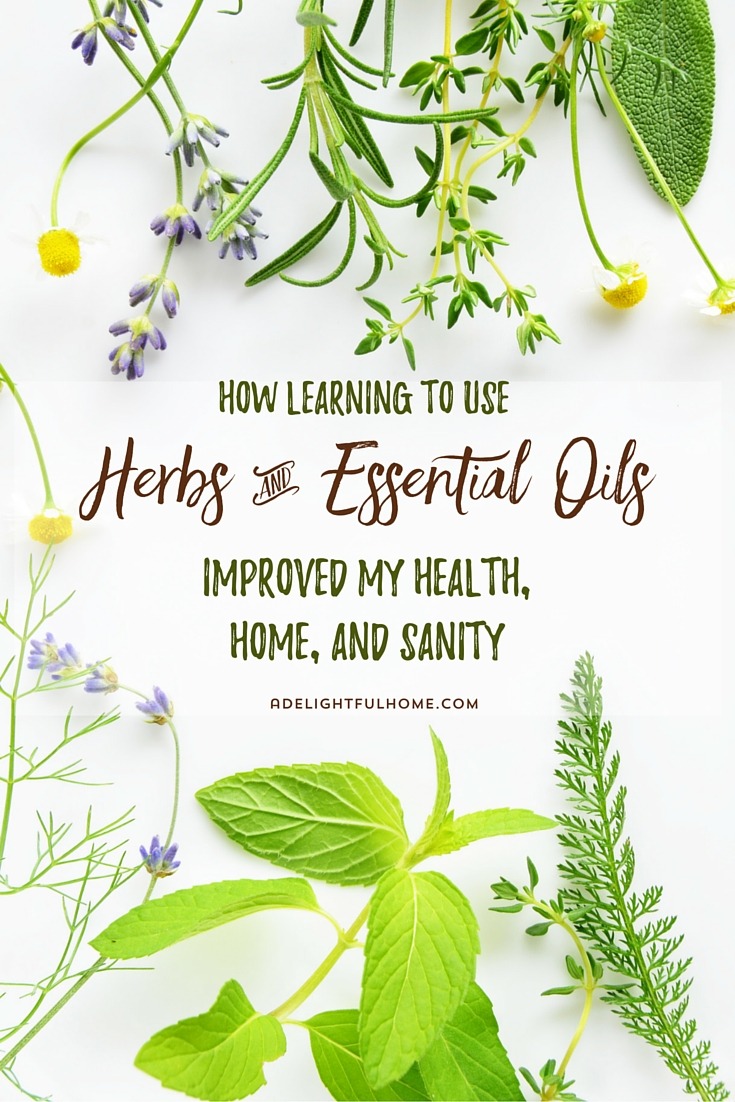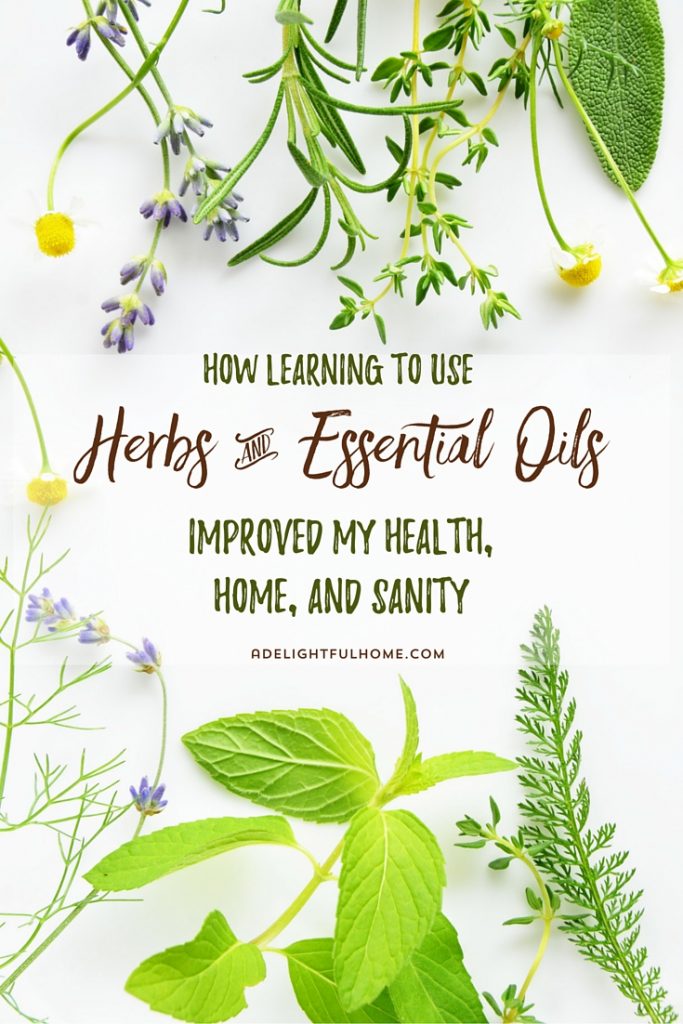 How Learning to Use Herbs & Essential Oils Improved My Health, Home, and Sanity:
Knowing which herbs are safe to use easing my mind and gives me the confidence to treat minor illness and injury without a trip to the doctor
If I don't know, I know where to find out (and I'm confident in those findings)
Using herbs and essential oils has reduced our exposure to harmful chemicals and toxins, allowing our bodies to deal with other things and be as healthy as possible
My home is cleaned using simple, homemade cleaners which allows my kids to help (less work for me! Ha!) and save us money.
I have new joy that comes from doing crazy things like stocking my DIY medicine cabinet in one afternoon, making my own magnesium lotion, creating non-toxic air fresheners, and natural body care products.
Why I am I telling you this?
First, I HAD to let you know how much learning to use herbs and essential oils can benefit your life! It's HUGE!
I want you to know this because I want you to have the peace of mind that this knowledge has given me.
I want you to be healthy and happy, and I think knowing how to use these natural alternatives can help you do that.
If you'd like to see the courses Vintage Remedies has to offer, click here. They have large, more advanced courses, as well as bite-sized ones for newbies.
This post contains affiliate links. I will receive a commission if you choose to purchase.