This post may contain affiliate links which won't change your price but will share some commission.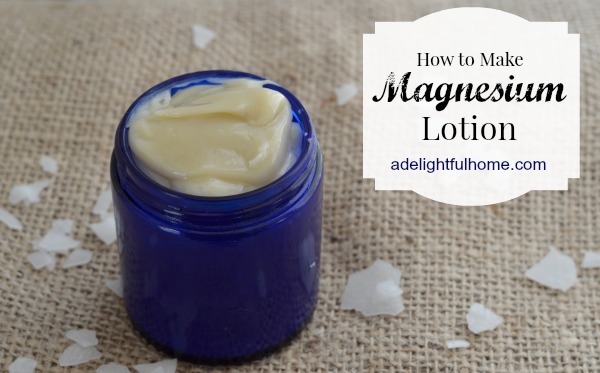 This recipe for magnesium lotion comes from Healing With God's Earthly Gifts: Natural and Herbal Remedies.
Many of us are deficient in magnesium. If you are deficient you may have headaches, loss of appetite, nausea, restless legs, insomnia, irritability, anxiety, depression, high blood sugar, muscle cramps, or vomiting (among other things).
One great way to get magnesium is through a magnesium bath, but time for a bath is not always easy to find. So, a magnesium lotion is a great option for supplementing magnesium naturally.
It's great for babies and young children as well as adults. Many report better sleep once they begin supplementing with magnesium. Magnesium lotion is also helpful in soothing sore muscles and easing headaches.
Making magnesium lotion was much easier than I expected. It took less than 15 minutes!
How to Make Magnesium Lotion
Here's what you need:
You will also need:
Instructions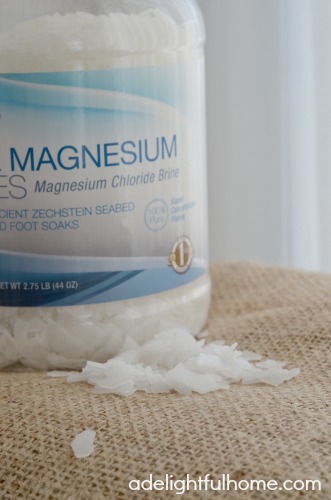 Step One:
Heat 1/2 cup filtered water to a steam (not boiling).
In a heavy duty jar (like a canning jar) add the magnesium flakes. Pour the warm water over the top and stir (or put on the lid and shake) until dissolved.
You will not use all of this oil in the recipe, only half of the oil. I have not yet experimented iwth preparing only half the oil, but I can't see why it would not work. However, the extra oil could be poured into a bath for one soaking treatment.
Step Two:
Add beeswax, shea butter to a saucepan and heat over low heat until melted. Add oil and stir to combine.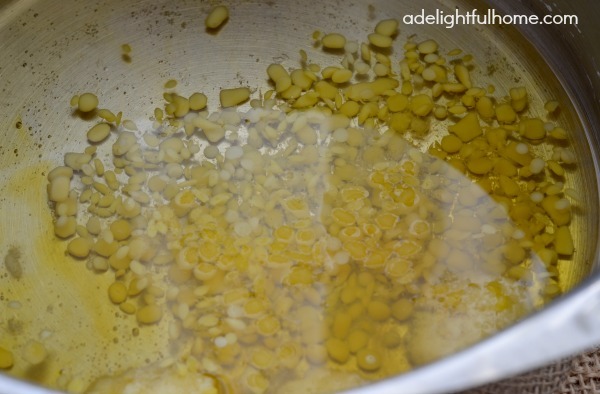 Step Three:

Let cool briefly and pour this melted mixture into a blender.
Note: We are about to mix the magnesium oil and beeswax/shea/oil mixture, and it is important that both oils be close to the same temperature in order for them to emulsify properly.
Add 1/2 cup of the magnesium oil to the blender.
Turn blender to low for a few seconds, then turn up blender until the lotion becomes white/opaque and thick.
Pour into jars and allow to cool.
Immediately pour hot water and dishsoap into the blender and blend to help clean.
I will admit that this recipe is one of the most difficult to clean up! It definitely takes some elbow grease and a good bit of hot water. If you have separate utensils and appliance for making body care products, use those!
To use:
For small children and babies, use 1/8 teaspoon. For adults, up to 1 teaspoon. Spread in thin-skinned areas.
This lotion will last for 3-6 months.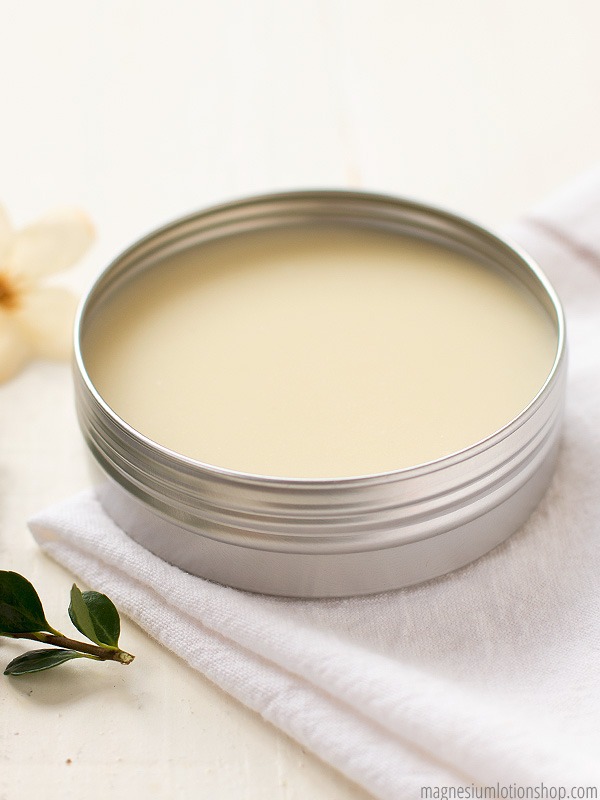 Would your rather buy magnesium lotion instead of make it?
The best magnesium lotion I've found is this one from the Magnesium Lotion shop. It was created by my friend, Tiffany, to help with her restless legs,
It is an excellent, all-natural lotion that doesn't itch or tingle the way some magnesium lotions do.
Plus, the ingredients are just like those you'd find in a homemade version (no weird stuff!). This magnesium lotion only has four ingredients: magnesium oil, apricot oil, mango butter and beeswax.
And the best part… it's affordable!
Pin this recipe: