This post may contain affiliate links which won't change your price but will share some commission.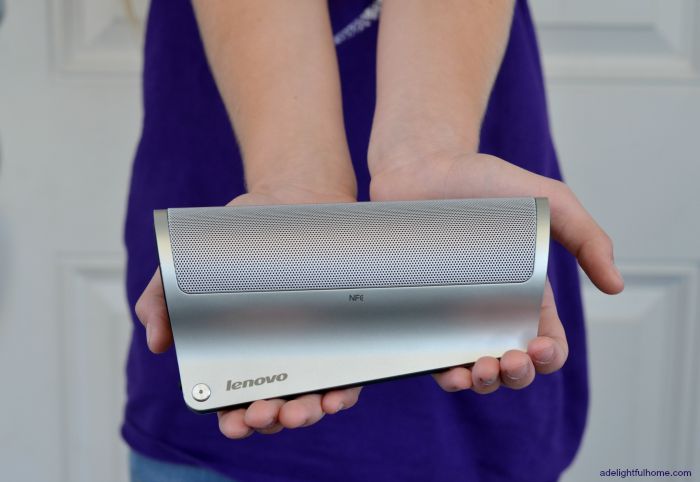 Music has accompanied me through many ups and downs.
Music soothes me.
Uplifts me.
Enhances special moments.
And even helps me change my attitude.
Music (and audio books) play an important role in my home life.
Here are a few ways music makes home life more enjoyable: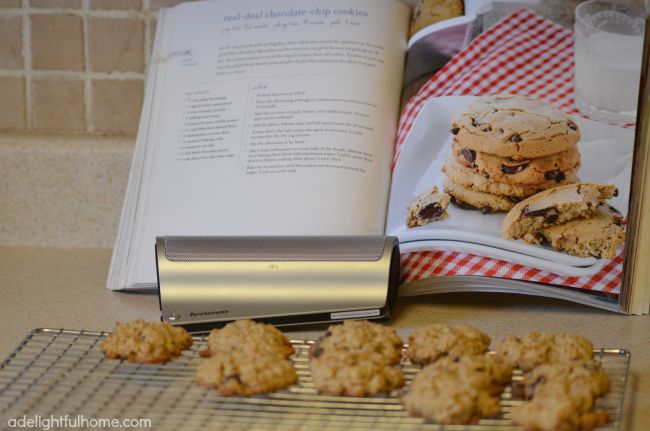 Who doesn't like baking or cooking to some fun tunes?
Make Chores Fun (and get them done faster)
I despise doing dishes, but obviously they must be done. There's no getting out of it.
Listening to music helps me get through unpleasant tasks. Listening to podcasts and audiobooks also makes mundane duties more enjoyable and I feel like I'm being extra productive…nourishing my mind while taking care of what must be done. (That's how I feel if I listen to something educational anyway.)
Music and audiobooks or podcasts have helped me through many a laundry mountain and dig out of a messy kitchen!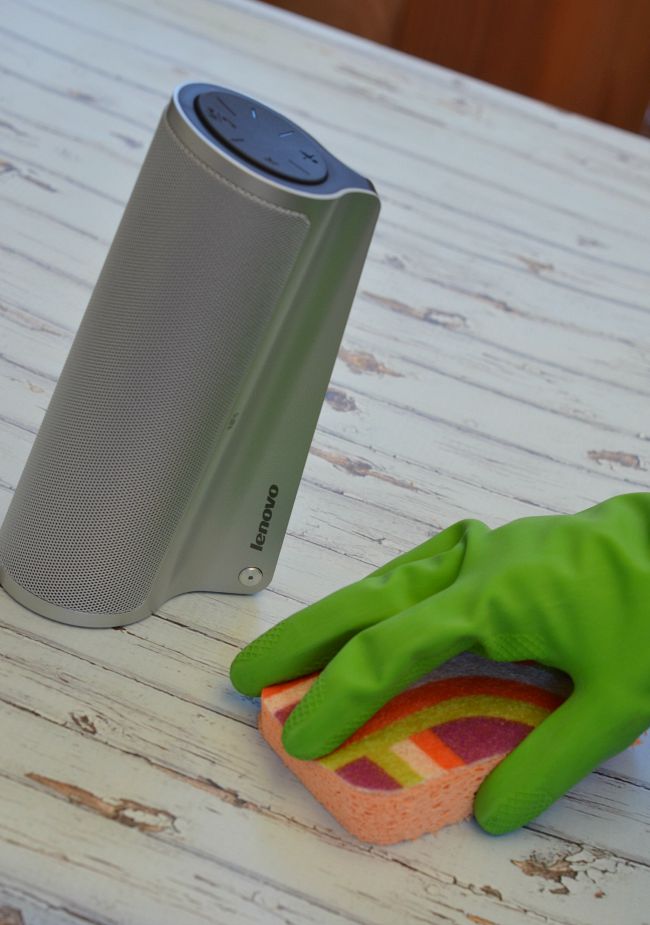 Music helps the kids get their chores done faster and with less complaints.
One of our favorite musical chore game is the One Song Clean up.
What is the One Song Clean-Up, you ask?
It's playing a song and running around like crazy, cleaning up the room, putting away the toys, straightening the couch cushions, etc, for one song only.
This works very well when we don't feel like cleaning up! If I'm only asking for all of us to put in effort for one song, it's not so overwhelming. And you'd be surprised at how much can be tidied up in one song! Especially if there are a few of you doing it.
And if you want to be sneaky, you can make a playlist of longish clean up songs. But don't tell anyone I recommend that! Especially not my kids!
I love to listen while chopping veggies for dinner: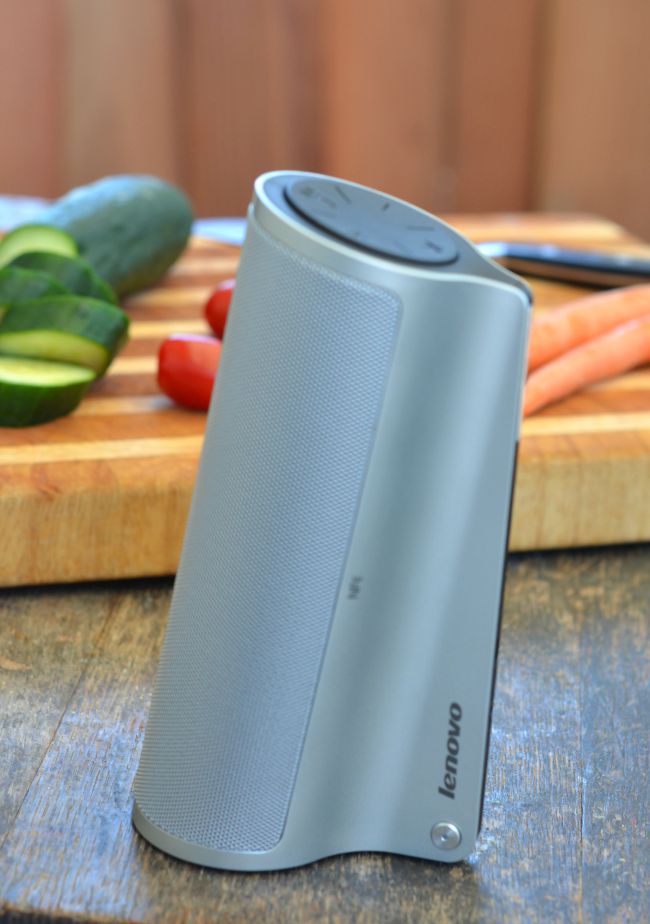 Dance party with the kids!
You can't get much better than a fun dance party in the living room with the kids. I mean, seriously, they love it. And its' great exercise.
I can easily pair my phone with a bluetooth speaker and party-on to the pre-made playlists I have stored. It's simple, convenient, and makes for all around happy times.
It's also an awesome accompaniment during workouts!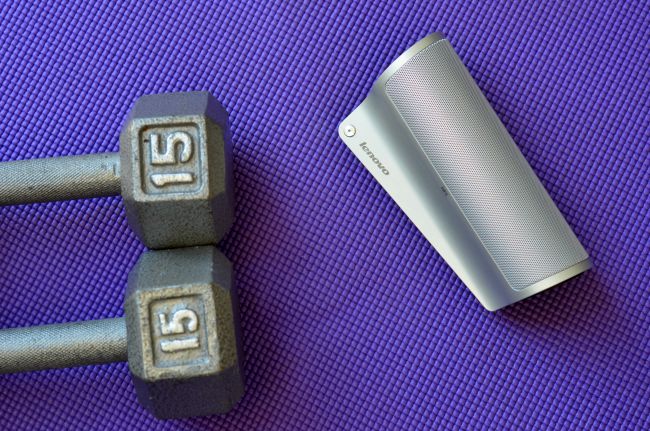 Productive multitasking
As mentioned above, listening to audiobooks or podcasts helps me feel that I am doing some productive multitasking.
Being a stay-at-home mom with three kids, I don't often have much time to read or educate myself as I'd like to. But, by utilizing audiobooks and educational podcasts, I'm able to learn and grow while doing basic household chores.
Planning is more enjoyable with music. Or, I can even make this speaker into a speakerphone and confirm appointments while working on my calendar!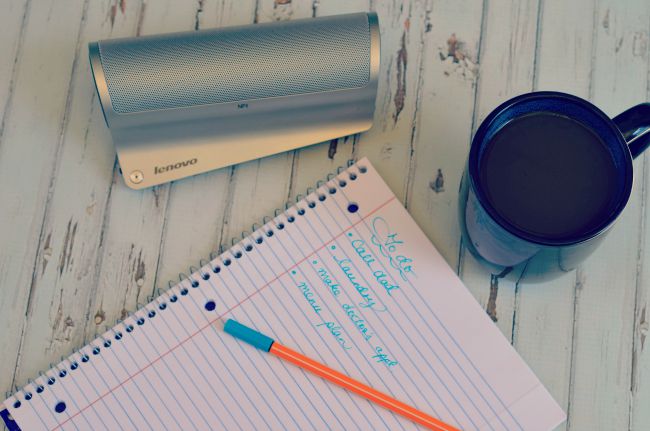 A Bluetooth Speaker Makes all the difference!
Having a quality bluetooth speaker has allowed me to use music and audiobooks in more powerful ways that I have before.
Whenever I'd try to listen to audiobooks or videos on my computer, they were never loud enough. I'd always be frustrated because I'd try to make the boring task of washing dishes more enjoyable by listening to something, but every time I tuned on the tap, the sound of the water would block out the audio. So frustrating!
But now, I have this awesome little speaker, I can hear my music or audiobook over the water and other noise. In fact, it can get way louder than I even need it too.
The Lenovo 500 Bluetooth Speaker
The speaker I'm currently using is the Lenovo 500 Bluetooth speaker. The quality of sound is amazing. It's crystal clear, best-in-class, and has a 270-degree sound experience. 
This speaker has made a big difference in my home life. I have found it to help me be more productive as well as make life more enjoyable.
I love that it's portable and I can easily move it from room to room. 
Plus, it has the added feature of turning into a speaker phone at the touch of a button. 
I didn't know if I'd use that feature too much, but I love it. I can continue to fold laundry while chatting on the phone, without getting a crick in my neck!
It also works well for all the kids to chat (or sing) to their grandparents!
I love that my daughter can play and talk to grandma at the same time: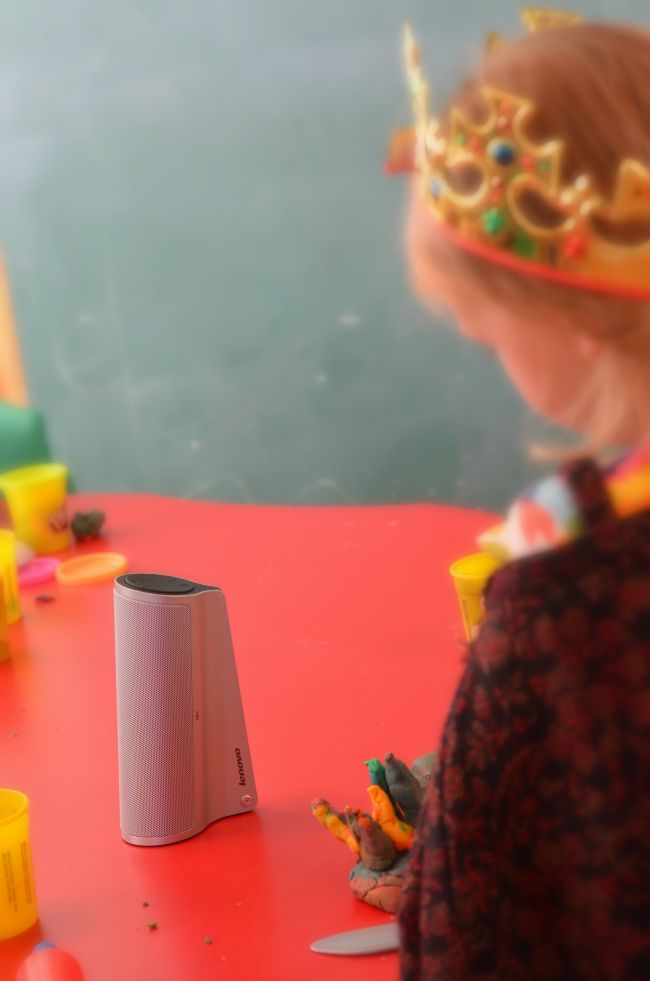 This an all-in-one speaker goes from Bluetooth speaker for music into speakerphone for making calls! How cool is that?
A few more things you should know about the Lenovo 500 Bluetooth Speaker:
It's highly portable – you can take this speaker just about anywhere
It's sleek design blends in with any surrounding
Embedded microphone allows speaker to be used as a microphone
Rechargeable 1800 mhA battery
Has up to 4 hours of playback time with each recharge
Unplug and go technology! Built with CSR 4.0 Bluetooth® technology so you can take it anywhere
Only weighs 1.6 pounds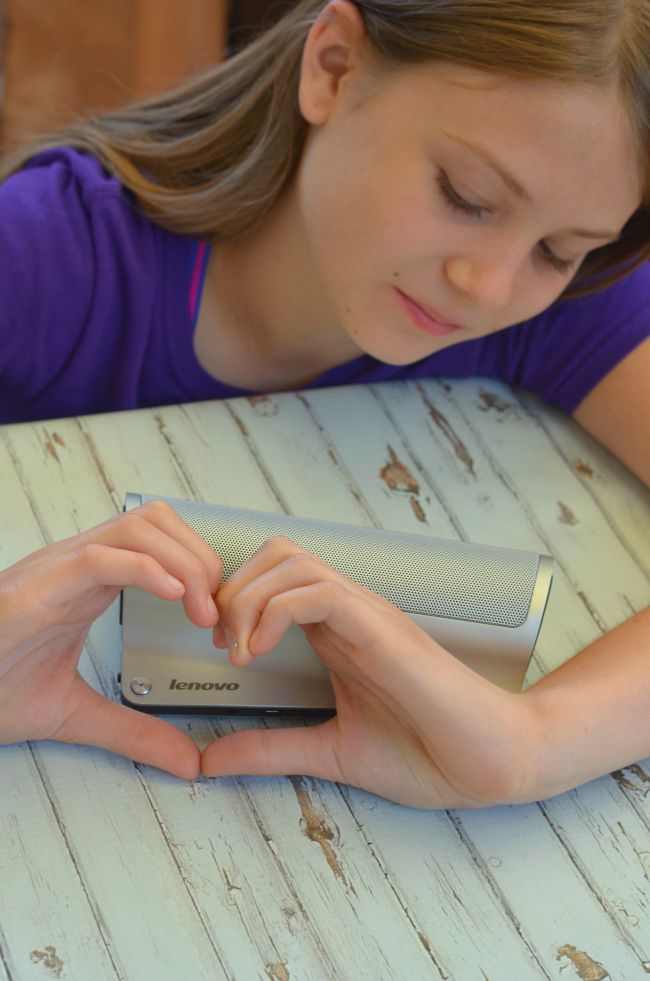 Lenovo 500 Bluetooth Speaker Giveaway
Use the Rafflecopter below to enter to win a Lenovo 500 Bluetooth Speaker!
Winners must be 18+ years old and reside in the US.
Giveaway ends on August 13 at 11:59 pm.
If reading via email, click here to go to the post and enter.
Some entries may be repeated on a daily basis, so look closely!   a Rafflecopter giveaway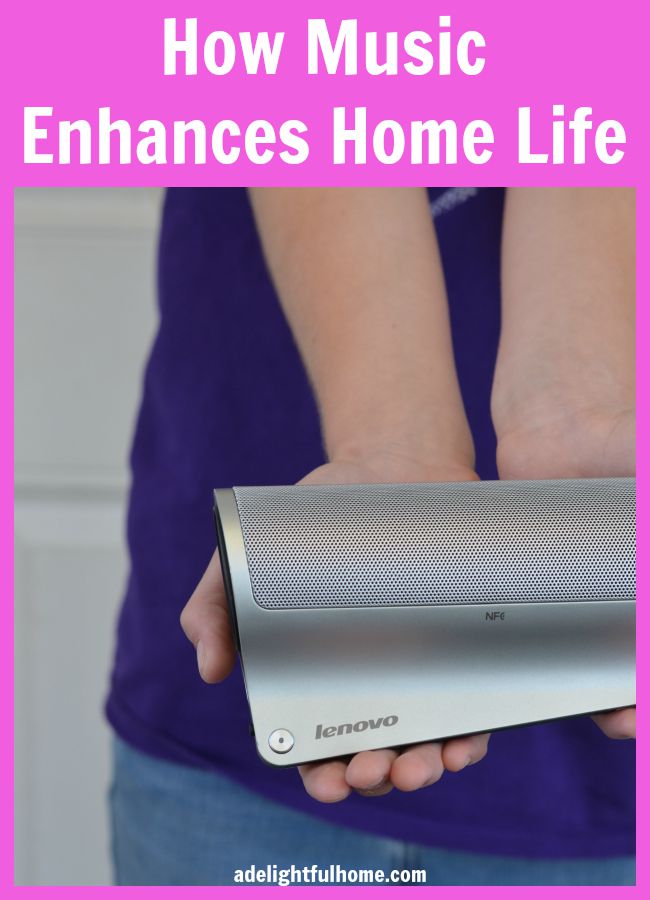 I was selected for this opportunity as a member of Clever Girls and the content and opinions expressed here are all my own.