This post may contain affiliate links which won't change your price but will share some commission.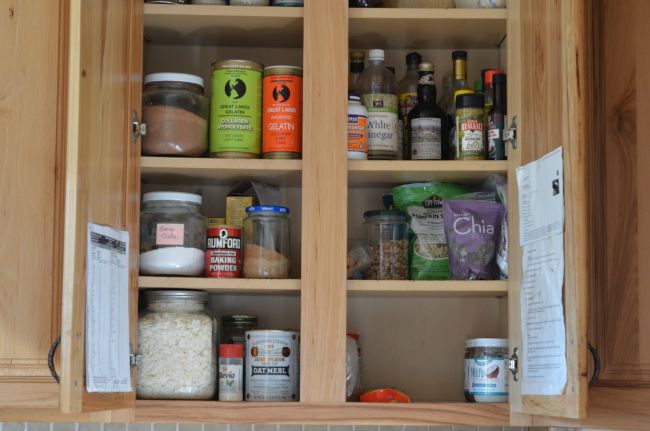 Last night I happened to catch Crystal's periscope in which she shared her newly decluttered kitchen. It was inspiring. (See her post and pictures here.)
I jumped right into my own kitchen and did a quick tidy, but got distracted with cooking and prepping for the morning.
As soon a I got up today, I knew I wanted to tackle one kitchen cleaning/organizing task. The reason? It would make me happy!
Yep.
Clean kitchens have that affect on me. You too?
I didn't have much time to spare, but knew I could accomplish at least one thing. I tend to put things off until they can be done "perfectly," and am trying to break that habit. Good enough beats doing nothing! It's amazing how much can be achieved with few minutes of work!
So, while I was somewhat stuck at the stove making pancakes, I tackled one set of cabinets (they are the closest thing I have to a pantry).
This is what they looked like before: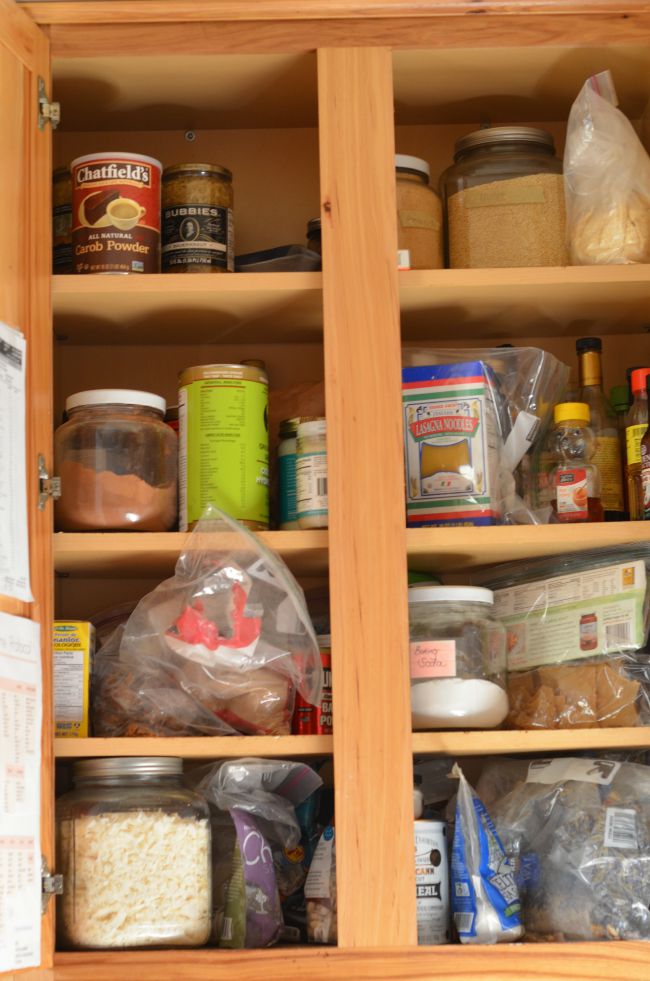 I removed a few outdated things and reorganized it so I could see items more easily.
I had to stop every few minutes to flip pancakes, but I managed to get it done.
Now I feel happier! And I want to keep opening the cabinets to see the nice orderly view.
Here are my results: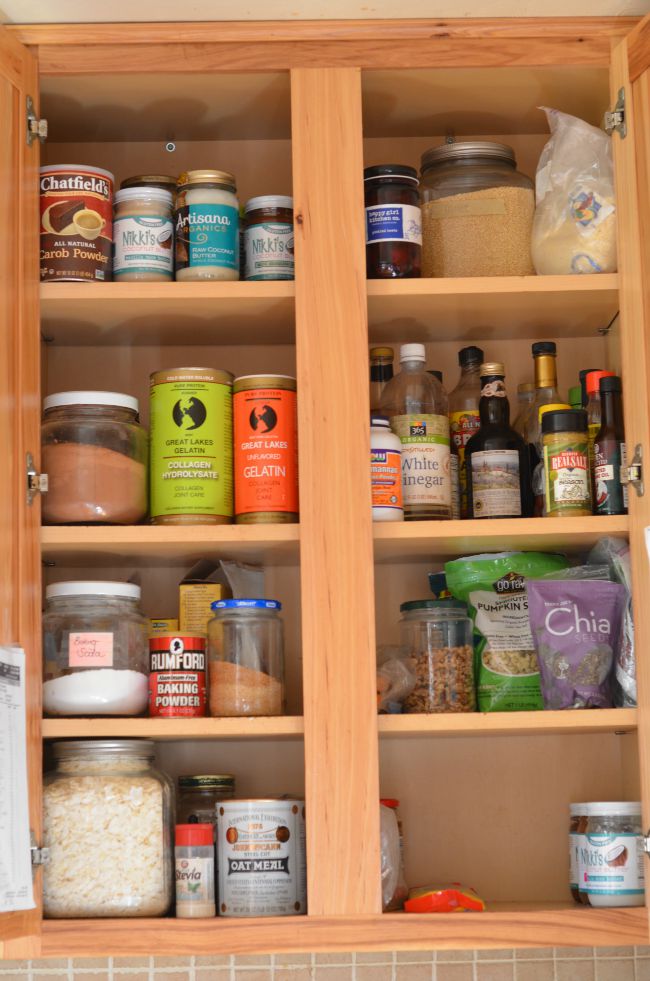 I decided to have the bags of nuts and seeds facing out instead of sideways because I seem to forget they are there! Sideways would save more space, but they may not get eaten that way!
I also tore down some of the papers I had taped to the inside of the cabinet. One of which listed the autoimmune protocol guidelines. I finally feel that I have worked through my own allergies and intolerances enough that I have my own customized diet and don't need to follow the autoimmune protocol anymore. Yay! (It felt good to rip that down!).
This kind of thing usually spurs on more cleaning and organizing (or just general productive behavior), and today was no different. I ended up cooking a pot of beans, getting dinner in the crockpot, moving cookbooks bak to their rightful place, and cleaning the counter. If only every morning were so productive!
And all while making pancakes 🙂
Maybe I should make pancakes more often.