This post may contain affiliate links which won't change your price but will share some commission.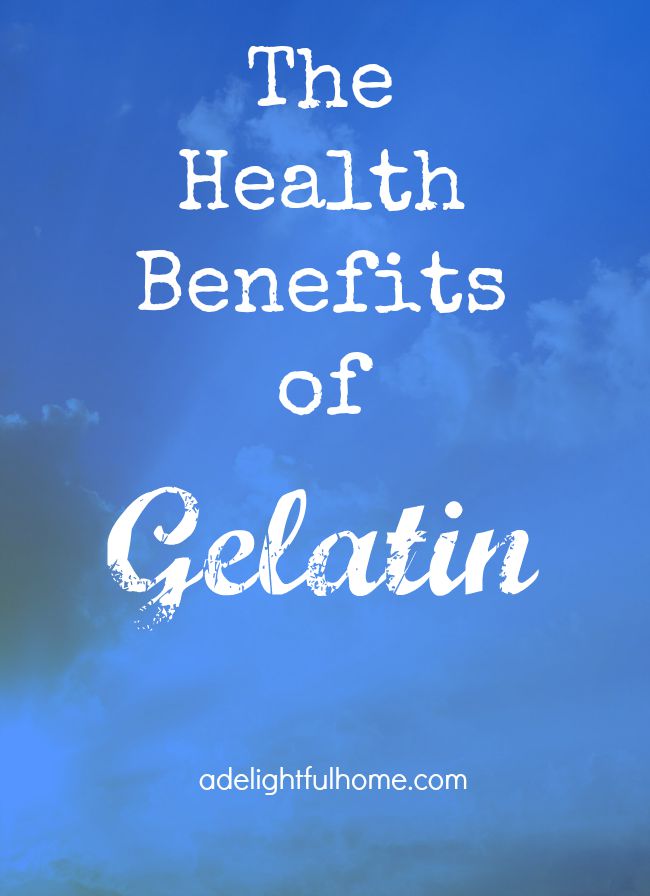 Gelatin is part of my daily healthy living routine.
I started consuming gelatin on a regular basis because of it's effectiveness in healing the gut, but have continued because of it's many other benefits.
Some of the benefits of eating gelatin include:
improved bone health
joint recovery
improved skin, hair, and nails (stronger and shinier!)
gut healing
improved digestion
alleviate fatigue
alleviate constipation and bloating
improved dental health
anti-aging
and more!
See a more detailed list here.
Gelatin can be consumed by drinking broth (or eating soup made with broth).
Homemade broth is fairly easy to make. But, you may get a little tired of it.
Lately I have been enjoying gelatin in an easy to use, always ready form. Well, two forms, actually.
1. Collagen Hydrolysate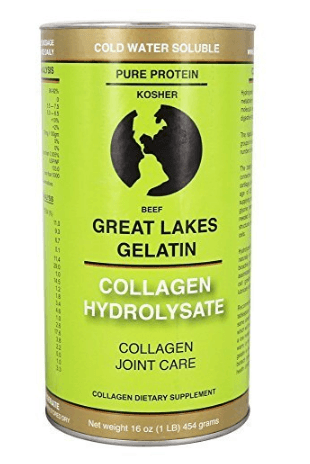 Collagen Hydrolysate is made from beef gelatin and dissolves in cold water.
It can be added to smoothies (which is how I use it most often). This not only adds the benefits discussed above, but also adds protein. (Not as much as in a shake made with protein powder, but it's still enough to make a difference.)
It can also be stirred into coffee, tea, water, or any other beverage.
I use Great lakes Gelatin Collagen Hydrolystae for these purposes.
2. Unflavored Beef Gelatin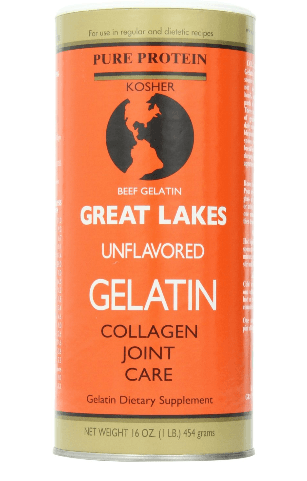 This unflavored beef gelatin dissolves in hot water.
It can be added to soups, but best of all, can be used to create jello and fruit gummies! Seriously guys, jello and fruit gummies made with this stuff are delicious. I make some almost every week!
I brand I currently use is Great lakes Unflavored Beef Gelatin
Both of these forms of gelatin are unflavored. I promise you cannot taste anything! I was skeptical, but pleasantly surprised.
I've only used the brands linked above so far and try to always have them on hand. However, I have heard a lot of great things about Vital Proteins and intend to try them at some point in the near future. When using Vital Proteins gelatin, the blue cap (collagen peptides) dissolves in cold water, and the green cap (beef gelatin) dissolves in hot water. This gelatin is pasture raised. Which is pretty awesome.
Check out Thrive Market!
I have always bought gelatin from Amazon and thought it was the best price. BUT, I was wrong. Check out this cost comparison between Amazon and Thrive Market: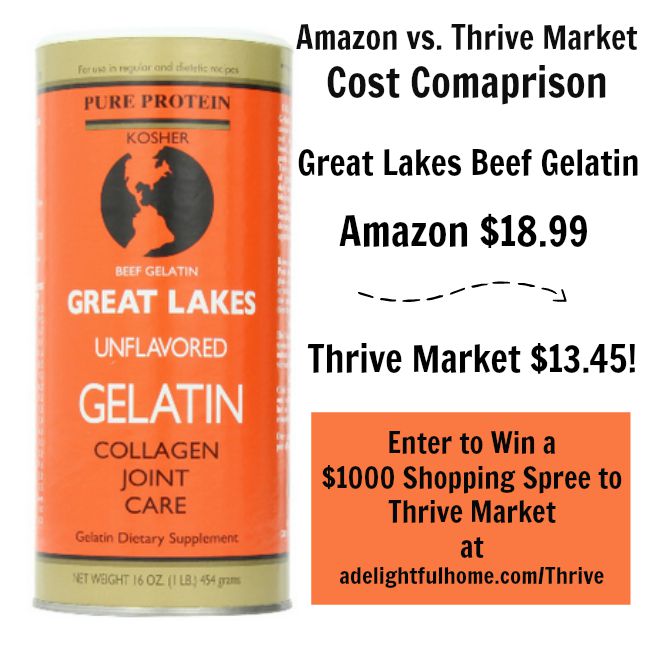 If you want a ton of gelatin info and recipes, get The Gelatin Secret. It's full of information and has excellent recipes for broth, smoothies, jello, gummies, and even dairy-free ice cream!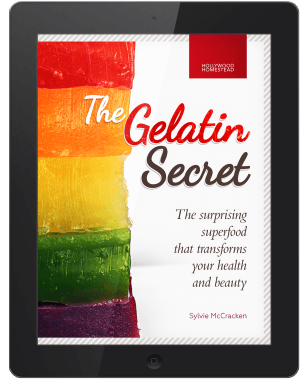 This post contains affiliate links.