This post may contain affiliate links which won't change your price but will share some commission.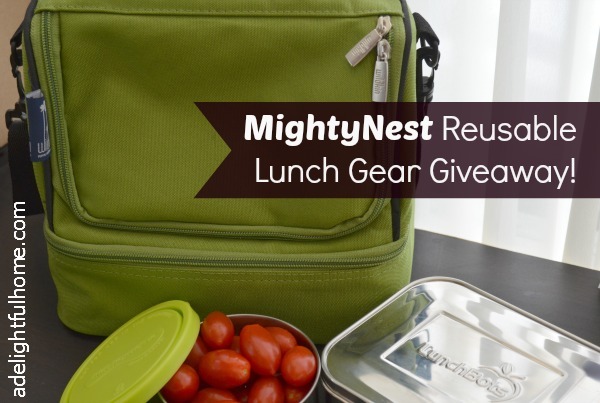 My kids are always hungry! Yours too?
Every time we go to the park, they need a snack.
A trip to the store . . .
snack.
A day of errands . . .
snack, snack, snack.
And for good reason, they are constantly moving and their bodies are growing.
There are also times when we need to pack lunches: homeschool co-op, field trip days, or a simple picnic just for fun.
If you know me, you know I like to keep things as natural as possible, but when it comes to packing lunches, that can be challenging.
Since getting rid of my plastic storage containers, I've struggled to find a replacement. I use glass for storage at home, but it's often not suitable for traveling or packing lunches and snacks.
Thankfully, MightyNest has solved my problem.
MightyNest carries tons of fun, reusable lunch gear (as well as many other useful items).
They sent me some wonderful lunch gear to try and I'm excited to share it with you (and give you a chance to win some!).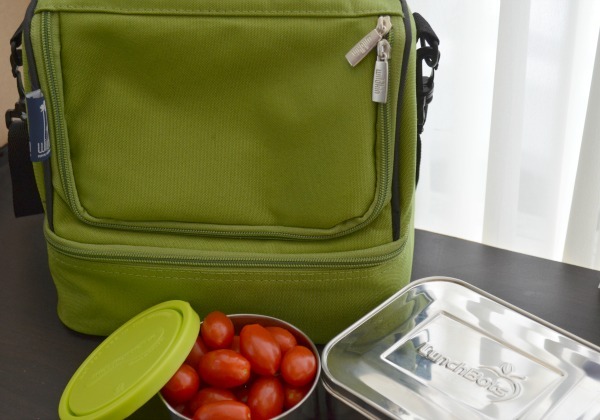 I was able to try out the following (and you have an opportunity to win the same stuff):
I feel safe using stainless steel and love that the Lunchbots and Kids Konserve Container are made out of it. Stainless steel not only safe, it's sturdy too. If you have kids you know this is important.
Lunchbots have a divider so we can pack different snacks in one container. Love that!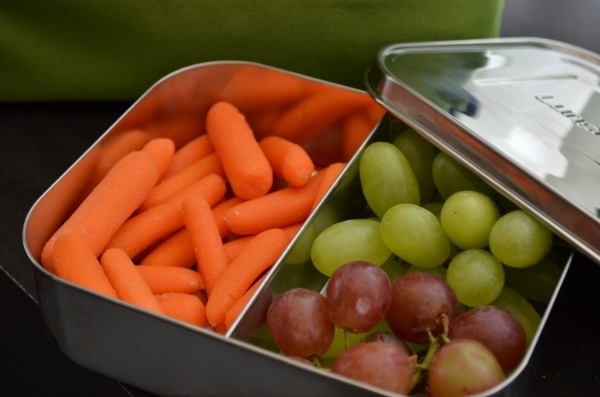 The lid is nice and sturdy and stays in place well.
The Kids Konserve stainless container (pictured above with the tomatoes) is the perfect size for smaller snacks and condiments. The lid is also nice and snug, but not so tight that kids can't get it on and off by themselves.
I've practically claimed the Hydro Flask water bottle for myself. It's supposed to be my son's bottle, but I keep borrowing it.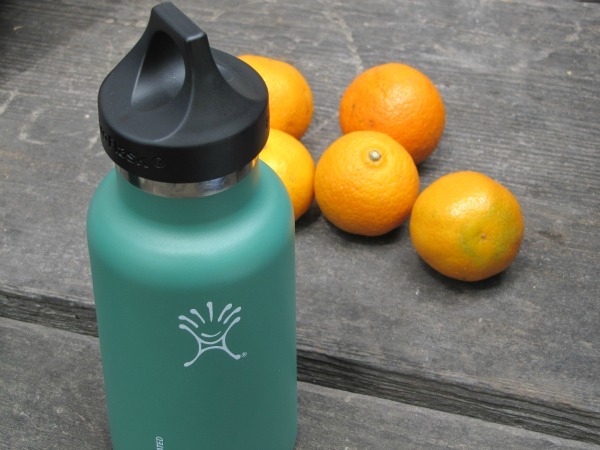 The last stainless steel bottle I bought leaks, so it's wonderful to have something that doesn't!
It can hold hot or cool beverages, too. In fact, the Hydroflask keeps contents hot for 12 hours and cold for 24 hours. Very nice, indeed.

All this fits inside a double-decker lunch bag.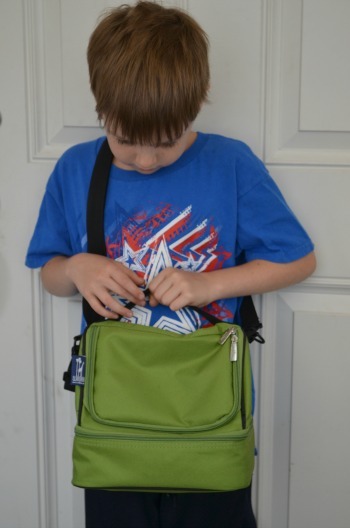 My son loves it.
This lunchbag is:
Food safe
PVC, BPA; Phthalate-free
Insulated and easy-to-clean
Two compartments
Upper compartment easy to access through front opening
Easy to carry with shoulder strap and hand strap
I'll probably be borrowing this from him, too!
This bundle of lunch gear makes me happy. I'm relaxed about using it since it's tough and can stand up to the wear and tear kids put on it and peaceful about the stuff it's made from.
It would be perfect for a school lunch box (but also suitable for work or play).
Enter to win a set of reusable lunch gear from MightyNest using the Rafflecopter widget below.