This post may contain affiliate links which won't change your price but will share some commission.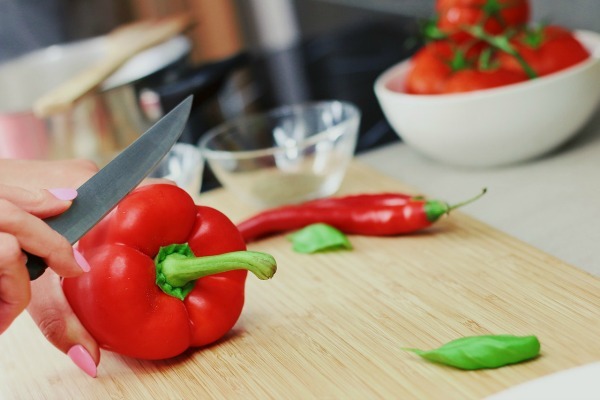 Since the kitchen is often the hub of the home, and also happens to be one of my favorite places, I'd like to dedicate the next few days to sharing a few tips on creating and maintaining a peaceful kitchen!
Let's kick things off with some link-love to my favorite recipes from around the web.  I'm only including the ones I use often and really like.  They are family friendly, nutritious and delicious 🙂
Without further ado…
Breakfasts
Dutch Puff – from Large Family Logistics.  This link will take you to a post titled, Beyond Cold Cereal, it contains some other great breakfast recipes.  Scroll down for the Dutch Puff, it is fifth on the list.  I make half the recipe and put it in an 8 x 8 dish or pie plate.  We usually eat this on Sunday morning.  The kids love it and so do I!
Baked Soaked Oatmeal – from Kelly the Kitchen Kop. We often add apple or coconut and raspberries.
Snacks
Basic Soaked Muffins – from Wardeh @ GNOWFGLINS A great basic recipe.  Can make many different ways.  We like it with raspberries and coconut (hmm, I guess we like that combination). 

Almond Power Bars – from Katie @ Kitchen Stewardship. I make this almost weekly now.  Everyone loves it.
Mini Apple Pies – from Laura @ Heavenly Homemakers. These are just the right amount of sweet.  A healthy and delicious pie you can feel good about eating!
Main Dishes
Cheesy Turkey Sausage Stromboli – from Laura @ Heavenly Homemakers.  I usually serve it with a Marinara dipping sauce.
Cheddar Ranch Burgers – also from Laura @ Heavenly Homemakers.  A great way to use grassfed beef if you are not yet acquainted with its different taste.
Chili and Corn Bread – from Lindsay @ Passionate Homemaking.com.  Hearty and spicy!  I reduced the tomato sauce in this recipe a little.  This has a very good flavor.  Great for doubling and putting in the freezer.
Tomato Soup – also from Lindsay @ Passionate Homemaking.com. Extremely fresh and flavorful.
Favorite Marina Sauce – from Giada De Laurentiis. I use this for pasta and as a dipping sauce.  I like it so much I could eat a bowl of it.  I guess that would just be tomato soup then…
Cabbage Roll Casserole – from Stephanie @ Keeper of the Home.  This is a fairly new discovery, but one we all decided should be added to the regular rotation. I use homemade turkey sausage (not formed into patties) in place of the plain ground beef or turkey and also some leftover marina sauce from the above recipe in place of the tomato sauce.
Fried Potatoes with Broccoli Cheese – from Modern Alternative Mama.  I like to bake the potatoes for a little while first, then peel and slice before frying.  It leaves me with less time standing in front of the frying pan. I use palm oil and it makes them look pretty! My daughter loves this so much she requests it when asked what dinner she would choose 🙂
Dessert
Double Chocolate Torte – from Epicurious. This is the one recipe I make consistently for special occasions.  Even for my own birthday once.  It is indulgent and rich…splendid…divine…  I really like it.  A lot.  Perhaps it does not fit into the "nutritious" category.  But you won't need to each much of it.  Seriously.  It's rich.  Oh wait, I already said that. (So now you know I really mean it, right?)
What are some of your favorite recipes from around the web?  What recipes do you make again and again that your family loves?