This post may contain affiliate links which won't change your price but will share some commission.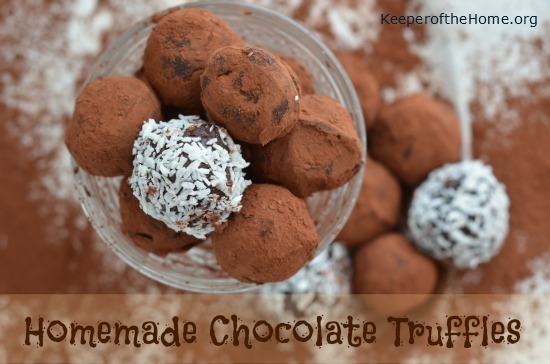 Is it mean to post two truffle recipes within a week of each other?
I hope not, because that's exactly what I'm doing! It is the time of year to make them after all.
I love chocolate truffles because they are fairly easy to make and also grain free.
I've been eliminating grains over the past few months and have found it to help me immensely.
Even if you don't want to eliminate grains, you could well benefit from reducing the amount of grain you consume.
I didn't want to miss out on all of the Christmas goodies, so I've been on the hunt for delicious looking grain free treats. In my post at Keeper of the Home this month, I shared a round up of 25 grain free desserts, including cakes, cookies, fudge, bark, mousse and ice cream.
I also share the all important basic truffle recipe. You need to try these!
Read the entire post here: 25 Grain Free Desserts and a Chocolate Truffle Recipe.