This post may contain affiliate links which won't change your price but will share some commission.
Have you noticed how easy it is for kids to make people happy? Sure they can make people miserable on the odd occasion, but let's not talk about that right now 🙂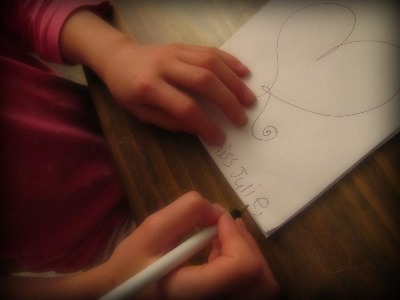 My kids love to make cards and draw pictures for people.  I love seeing them give a handmade card to an unsuspecting person.  It is fun to watch the smile spread across their face.  I guess it doesn't matter if the giver is only five years old, we all like to be thought of. Perhaps it's even more special coming from a five year old!
Today was Do Good Day and while we were not able to do anything grand, my daughter made a special card for a lady who has been spending time with them recently.  Someone who could really use a little encouragement.  I know a small act of kindness from a child means a lot and is appreciated.
I have been considering making Sundays card/letter writing day and having the kids think of people that might need a little pick-me-up.  I just need to remember to do it!  Perhaps if I write it on my calendar it will actually happen.
It is so important for children to look outward, to think of others, to sympathize with those who are hurting or lonely.  This is just a small (but effective) way to help them develop those skills.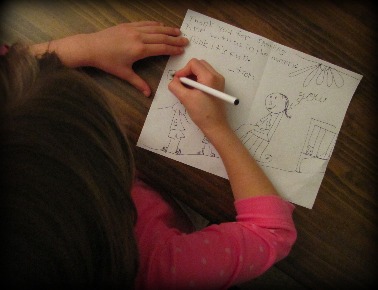 This post is linked to Do Good at Undercover Mother.