This post may contain affiliate links which won't change your price but will share some commission.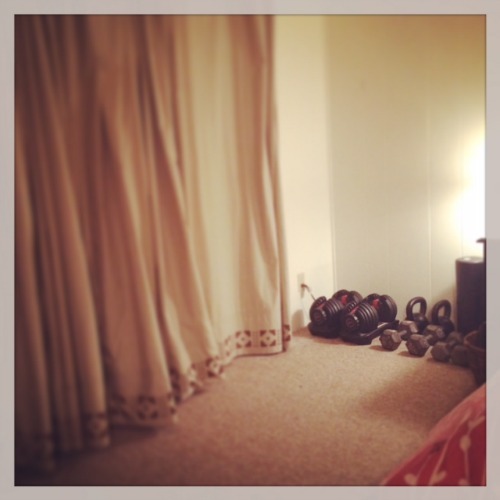 I shared this picture of my little workout spot on Instagram last night. It makes me happy!
Our house is fairly small, so I'm excited to have carved out a place to exercise. It's not big, but I can do a lot there!
Now to keep the laundry piles out of it.
This week I spent a lot of time cleaning and organizing my house. I'm trying to implement the system taught by April Perry at Power of Moms. It's called Mind Organization for Moms. I can't wait to tell you more about it once I have it set up.
In the mean time, April has a free eBook called Mastering the Whirlwind that gives you some excellent tips for getting on top of things and not being so overwhelmed.
I found a lot of great stuff on the web this week. Here are a few I think you'll enjoy:
Food
Roasted Cabbage Slices @ Wellness Mama
Gluten Free Lemon Lavender Shortbread Cookies @ Real Food Whole Health
One my to-read list: The Gelatin Secret: The Surprising Superfood that Transforms Your Health and Beauty by The Hollywood Homestead
Life
Why Scruffy Hospitality Creates Space for Friendship @ Knox Priest
Why You Have to Stop Waiting for the Future and Start Living Right Now @ A Holy Experience
15 Ways Not to Yell When Noise Triggers You @ The Orange Rhino
(found this one in Mandi's weekend reading. She always has some great ones!)
DIY Body Care
Homemade Foaming Facial Cleanser @ Keeper of the Home
DIY Rose Petal Bath Melt @ DIY Beauty Diva
I also had a chance to do some more studying through my Family Herbalist course this week. I am enjoying it so much.
Here is a picture of some of my course materials (one book is actually from a different course):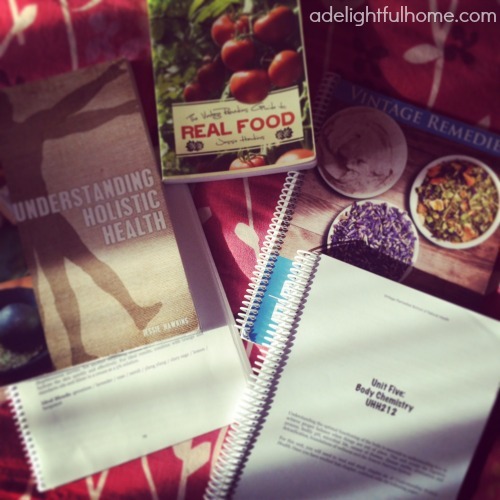 It's through Vintage Remedies.
Have a lovely weekend!
Stacy
This post contains affiliate links.