This post may contain affiliate links which won't change your price but will share some commission.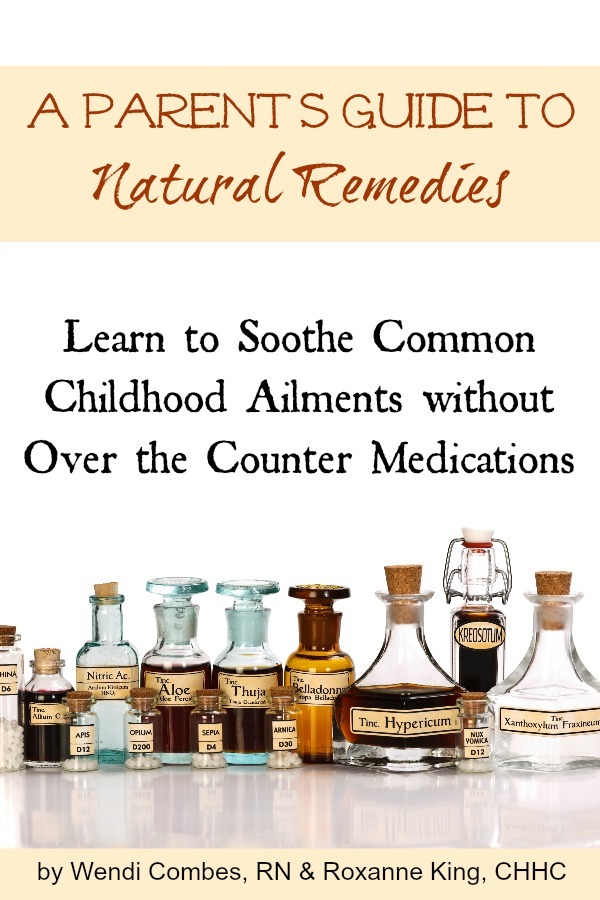 Having children sent me deep into the world of natural living. I felt it was one of the best ways to help them grow up healthy and believed it could protect them for the harmful effects of toxins, chemicals, and overly processed foods.
But, I was scared.
When my children came down with a cough, cold, or fever, I wanted to treat them with natural remedies, but felt afraid of messing it up.
Would the remedy actually work?
Could I give them too much and end up hurting my child?
Which remedies are safe for kids?
And on and on . . .
Herbs, essential oils, and other natural remedies are strong substances and should be used with care.
This caused me a lot of stress.
Can you relate?
I've grown in confidence over the years as I've read books and tried various remedies with caution, but I'm still learning. That wave of uncertainty comes over me from time to time and I'm not sure what to do.
It's one thing to try a remedy on myself, but quite another to administer it to my child.
If you have these same feelings, I want you to check out this wonderful resource:
A Parent's Guide to Natural Remedies
A Parent's Guide to Natural Remedies will give you the confidence you desire as a parent to learn how to use natural remedies to treat your child's common ailments at home. You will learn how to use methods like homeopathy, cell salts, essential oils, probiotics, and more to treat things like fever, sore throat, ear infections, tummy bug, coughs, digestive issues, sleep issues, and first aid.
It's an eCourse with videos and printables that you can read, watch, and use at your own pace.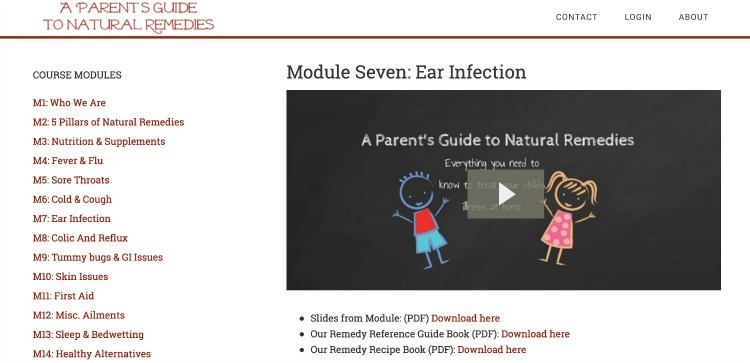 The reason I'm telling you about this today is because it usually sells for $99, but is included in the Ultimate Homemaking Bundle this week, and the entire bundle sells for $29.97.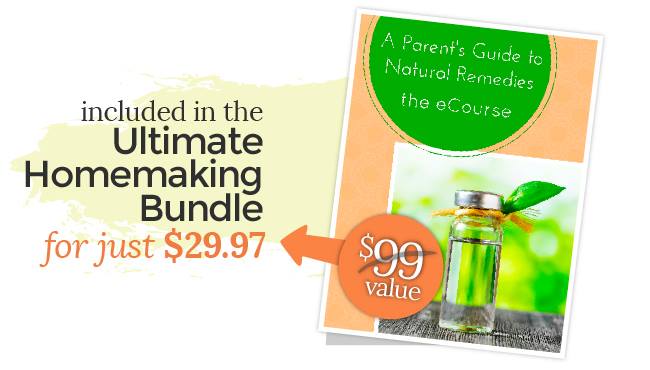 It covers everything and really helps to boost your confidence. No more searching the web and wondering if the information is accurate! Learn from the experts.
Here's a list of what's inside: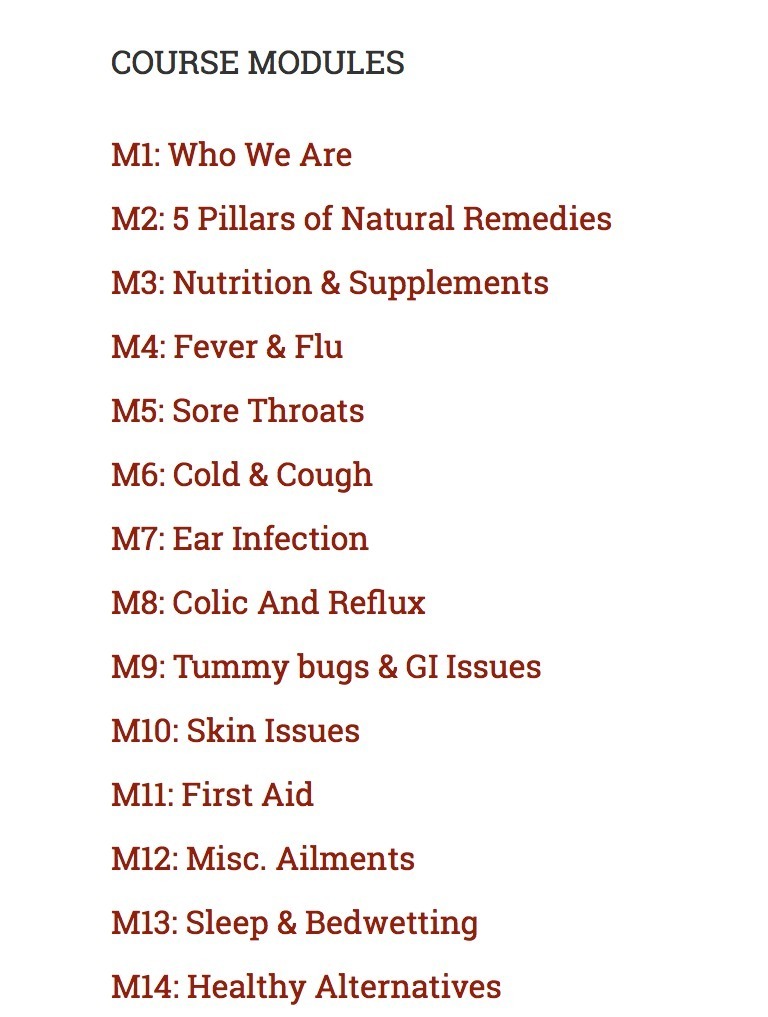 Don't forget, this eCourse is just part of the bundle. Even if you look at nothing else, it's worth it! But, I'm sure you will find some other excellent resources to enjoy.
See all the books included in the bundle here.
The Ultimate Homemaking Bundle will only be available for a few more days. The cart closes at 11:59 p.m. EST on Monday, April 27.
There's also a money-back guarantee and $300 in bonuses! So, there's really nothing to lose!
Click here for more info or to buy now.
 Courses like these have helped boost my confidence as a parent and enhanced the health of my kids!