This post may contain affiliate links which won't change your price but will share some commission.
There are a number of reasons you might want to turn a mason jar into a shaker bottle. Turning a mason jar into a shaker bottle makes it easier to dispense homemade creations such as homemade baby powder, carpet deodorizer, body powder, and more.
A mason jar with a shaker bottle top also makes an excellent sifter for flour. And if the holes in the shaker lid are small enough, you can also use them to dispense homemade spice mixes.
In the past, I've been known to punch holes through the metal disc with an ice pick to create a shaker top, but this is problematic for a few reasons. First, it's not pretty! Second, the holes have sharp edges.
Thankfully, a number of companies have created attachments for mason jars that make great shaker lids. This makes it a whole lot easier to turn a mason jar into a shaker bottle.
This post contains affiliate links.
Here are a few options:
Flip-top and shaker insert from reCAP
This is my favorite option!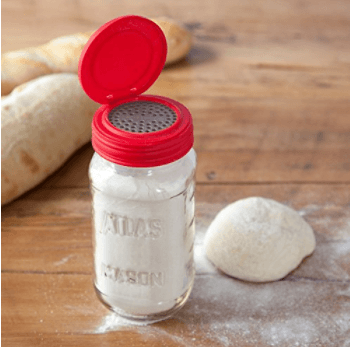 It's a combination of their Shaker top insert and flip top lid.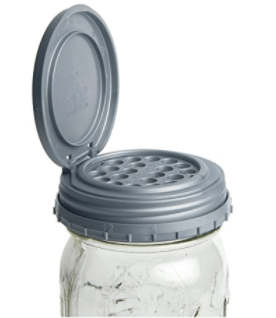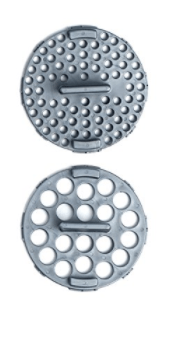 The shaker insert comes with two screen attachments, one for fine items and the other for coarse.
The insert and flip top lids attach to regular mouth canning jars and are BPA-free. They have been lab tested and passed the Highest Quality and Safest standards. Recommended as the safest plastic for food and beverage.
Bonus: They are made in the USA (in Erie, PA)
ReCAP makes other fun attachments for your canning jars. See all they have to offer here.
Sprout lid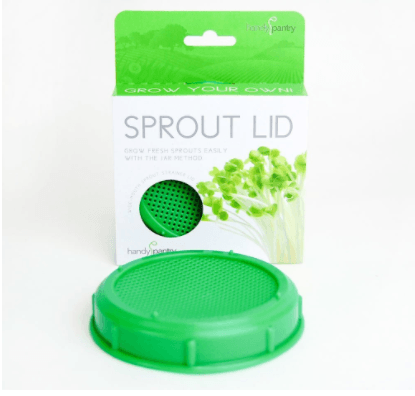 This sprouting lid attachment is great for fine items, such as baby powder. And perfect for use with growing and straining sprouts!
Fits wide mouth canning jars.
Ball Herb Shaker Lids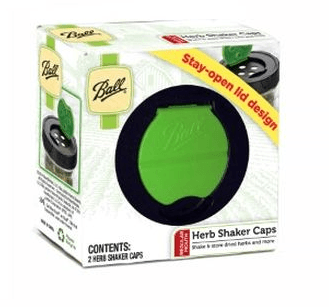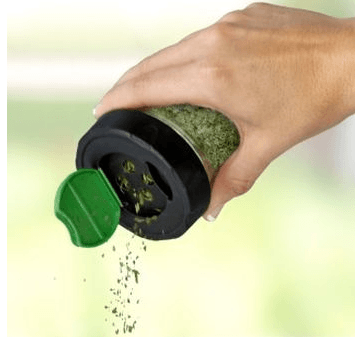 These herb shaker caps have somewhat large holes and are great for many homemade powders.
They also come in this herb jar pack, complete with jars and lids.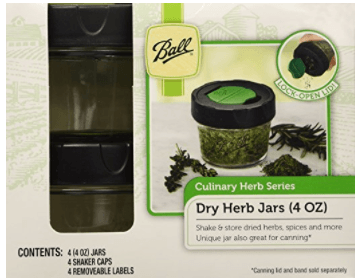 If all of these are too large for your liking, you may consider purchasing glass spice jar bottles: