This post may contain affiliate links which won't change your price but will share some commission.
Four of my favorite e-books are on sale this Friday (and some on Monday too). I am so excited for you to have the opportunity to get them at such great prices.
I have purchased all but one of these books myself (the one I didn't purchase was given to me). Each one contains valuable  information that has benefited me and I think it will benefit you too.
I'll list each one below. Make note of the coupon codes, you'll need those to get the great prices I'm quoting!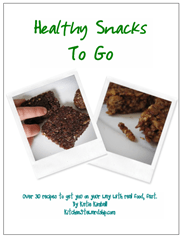 Healthy Snacks to Go is my favorite snack cookbook EVER! I've talked about it before. Love everything I've made from this book (and I've made a lot).
It is available for 50% off, making it $3.48. And I thought it was an awesome deal at $6.97. Use the code BLACKFRIDAY on Nov. 26th. Available to the  first 50 people. The code is valid from 12:01 am. Expires at noon MST.
If you miss out on Friday, get Healthy Snacks to Go for $4 on Monday (Nov. 29th) with the code CYBERMONDAY (expires 6 p.m. MST). Available to the first 100.
Click here buy Healthy Snacks to Go! Don't forget the coupon code.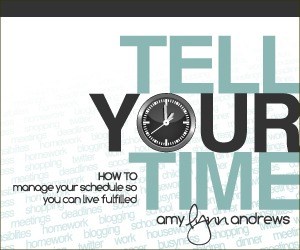 Tell Your Time: How to manage Your Schedule So You Can Live Fulfilled by Amy Andrews

What if you could change your life in less than 30 pages?
Quite honestly, Tell Your Time, is doing that for me. I've been wanting to write up a more detailed review of the book, but haven't had TIME. (ha ha).
In all seriousness, this little number gave me a huge wake-up call. It has helped me see my time-management for what it is and what it could be. I read Tell Your Time as fast as I could, then quickly set up a meeting with my hubby to talk to him about it.
It's good.
Tell Your Time will be 50% off from Friday until Monday. That means it is only $6. (It's usually $12!)
The sale starts Black Friday (Nov. 26) at 12:01am and ends Cyber Monday (Nov. 29) at 11:59pm.
Coupon Code: MONDAYBLACK
Click here to learn more about (and purchase) Tell Your Time.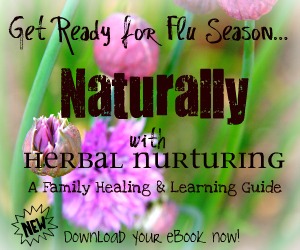 Herbal Nurturing is a lovely 44-page e-book, that teaches you how to prepare syrups, salves, poultices, teas (and more). She also includes tips for including your children!

Herbal Nurturing boast over 30 recipes to help your family deal with a variety of ailments the natural way. It has suggestions for dealing with cold and flu, headaches, sunburns, PMS, tummy aches, and more.
It is usually $8.95, but is on sale for 50% off on Nov. 25 and 26th. That makes this little gem only $4.48. Just use code: THANKS50 at checkout.
Click here to learn more and purchase Herbal Nurturing!
In the Kitchen, Real Food Basics from Kate Tietje (Modern Alternative Mama) is is an excellent, easy to understand, introduction to the word of Real Food.
This e-book explains a bunch of the whys behind real food and also shows you how to prepare it. Real Food Basics includes lots of home-style, real food recipes your family will love! I mean it, they will.
It's 50% off on Friday to the first 50 people, making it only $3.48! (Usually $6.95) Use the code BLACKFRIDAY. $3.48 is an amazing price for all the information that is packed into this e-book!

Click here to learn more or purchase Real Food Basics
If you click through any of my links and purchase an e-book, I will receive a small commission. They are very helpful and much appreciated!